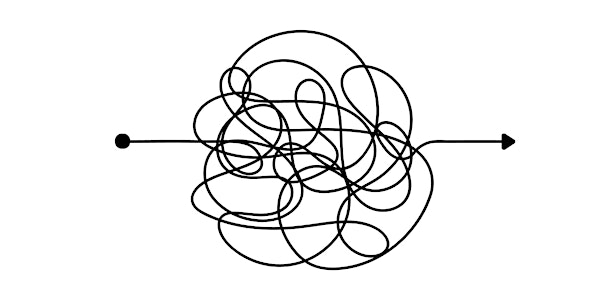 Pragmatic evaluation of systems approaches in Public Health (SEN 3)
Sales Have Ended
Registrations are closed
Many thanks for stating your interest in the Systems Evaluation Network. We will get back to you closer to the event with a Zoom or MS Teams link, and we look forward to meeting you on the day. Systems Evaluation Network Committee Any questions, please contact Alexandra Potts (a.potts@leedsbeckett.ac.uk) or James Nobles (james.nobles@bristol.ac.uk)
Third meeting of the Systems Evaluation Network (SEN) which will focus on the "process and realities of planning a systems evaluation".
About this event
Background to the SEN
The Pragmatic Evaluation of Systems Approaches in Public Health Network (i.e. the Systems Evaluation Network [SEN]) commenced in July 2021. The aim of the network is to:
Bring together people who are involved in the evaluation of systems approaches in public health
Provide a forum for evaluators to learn from each other about pragmatic and applied evaluations of systems approaches
Understand more about the range of methods being used and the role of the evaluator
Discuss the challenges faced when evaluating systems approaches
Identify areas for this field to progress in the coming years
Promote collaboration between members, and that this initial meeting surfaces some common issues that we can collectively explore in the future.
Systems approaches are being used to address population levels of physical activity, obesity, smoking and other challenges such as adverse childhood experiences, domestic violence and abuse, homelessness, and substance misuse. The network encourages all those who work in these fields (and others) of Public Health to attend.
Who is the SEN relevant for?
We anticipate that the SEN will be most relevant for those who:
• Have experience in evaluating real-world systems approaches in public health
• Have worked with local organisations in these evaluations
• Have experienced challenges and difficulties in these evaluations
• Are open to sharing with, and learning from, others.
The network encourages people with different experience and expertise to attend, acknowledging that their are a vast range of methods and methodologies that can be applied to the evaluation of complex systems approaches.
Purpose of this meeting
Planning an evaluation of a systems approach is difficult. There are many different stakeholder perspectives to account for, many different aspects that could be evaluated, and many methods that could be used. We can also adopt some of the systems thinking principles when evaluating simpler, or individual, interventions. Processes to support the design of these types of evaluation can therefore be very useful.
In this meeting, we will hear from three brilliant speakers:
1. Wilma Waterlander will talk about the systems evaluation of the LIKE programme in Amsterdam. Paper available here: https://pubmed.ncbi.nlm.nih.gov/32650571/
2. Matt Egan will then talk us through the systems evaluation guidance and provide an example of it in action through the evaluation of a local alcohol levy. Guidance available here: https://sphr.nihr.ac.uk/guidance-for-developing-a-systems-perspective-for-the-evaluation-of-local-public-health-interventions/
3. Brian Castellani will finish by presenting the CECAN Complexity Evaluation Toolkit. Guidance available here: https://www.cecan.ac.uk/wp-content/uploads/2021/07/Toolkit-2021-web.pdf
We hope that these talks will provide some useful starting points for thinking about the evaluation of a systems approach or adopting a systems perspective to your evaluation.
Meeting agenda (15th February, 10-12pm, Zoom)
Introductions
Future plans for the SEN
Talk 1: Wilma Waterlander
Talk 2: Matt Egan
Break
Talk 3: Brian Castellani
Panel discussion
Focused breakout discussion
Close
Please note that we will send out a meeting link approximately 1 week before the meeting.
This meeting is being convened by the organising committee of the Systems Evaluation Network.