Description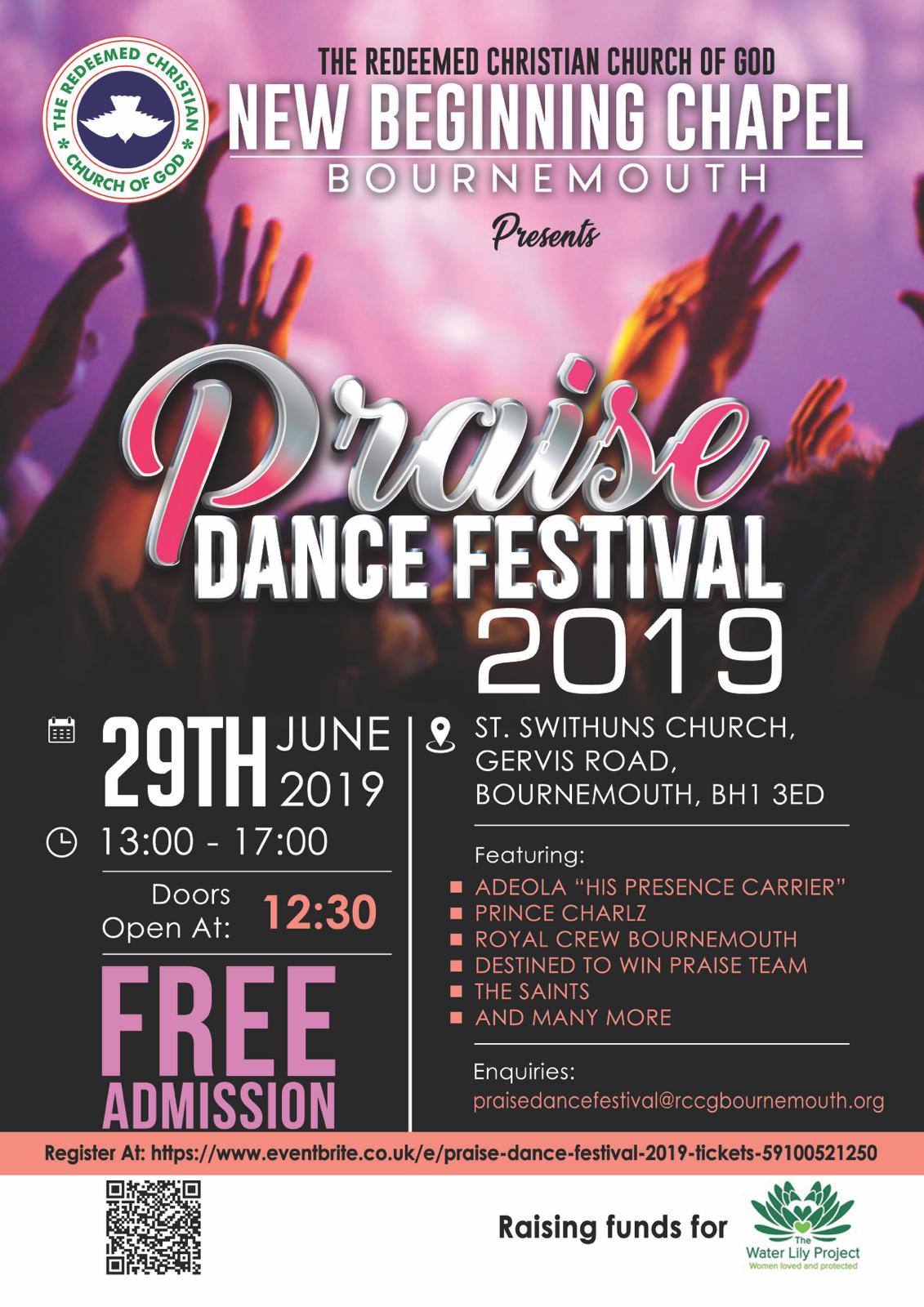 Praise Dance Festival is an annual event organised by the Redeemed Christian Church of God, New Beginning Chapel, Bournemouth. Each year, during the event we raise funds for a charity. This year we are grateful to be supporting a local charity - The Water Lily Project (https://waterlilyproject.org.uk/).

Participating choirs at this year's event:
RCCG Royal Crew Bournemouth
Adeola His Presence Carrier
Prince Charlz
Destined to Win Praise Team
RCCG Oasis of Life Praise Team
Living Tabernacle Choir
and many more
On the day, some of the Water Lily Project beneficiaries will be running a stall where they would sell things they have made and they would have a separate cake stall.
We have created a fund raising page for the Water Lily Project. Kindly use this link to support their work: https://www.wonderful.org/fundraiser/rccgpraisedancefestival-20d8e06a
Thanks