Location
Soul Awakening EC1V
High Street
London
EC1V
United Kingdom
Learn the Kundalini Awakening technique, practice a deep Pranayama session and enjoy the benefits ~ Open to all level ~
About this event
Awakening Breath Free Online Class
Every Wednesday 30min Class
Breath: it's what gives us life when we are born and what ends our life when we die. It's life-giving, and like the heart pumping, it never stops throughout our life.
Just like the heart, breathing happens naturally and automatically, yet unlike the heartbeat, we can change the rate of our breathing at any given moment.
Slowing down the breath directly affects the brain: when we become aware of the breath and take deep, slow inhales and exhales, our mind begins to slow down. This helps ease anxiety, worry, and stress, and brings us into the present moment.
Easy And Ancient Technique
Just 15 minutes of Kundalini Awakening breathwork on a regular basis will empower and inspire you to reach higher heights and tap into your ability to improve your health, well-being and energy levels. It's that easy!
What To Expect
Learn the Kundalini Awakening Breathing technique
Practice deep breathwork
Experience a profound relaxation
Questions, answers & Sharing
Enjoy the benefits
Attending Class
Connect on Zoom 10 minutes prior to class start time and silence cell phones
Wear comfortable clothing
Refrain from eating 1 hour before practice
Yoga mat and a blanket might help you feel comfortable
Several scientific studies have demonstrated the great benefits of breathwork:
Increase inner joy
Relax the body and mind
Reduce the stress response
Balance the nervous system
Reduce anxiety
Decrease inflammation
Improve mental clarity
Strengthen the immune system
Increase longevity
Improve sleep quality
Drastically reduce: Cravings, anxiety, depression, negative thinking
Highly enhance: Creativity, clarity, intuition, positivity and the connection with the universe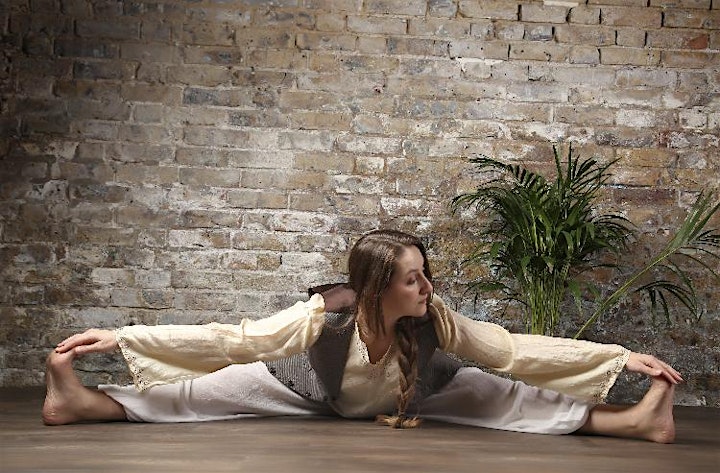 Maitri shares her knowledge and personal experience on the teaching of kundalini yoga, breathwork and meditation. She is specialised to support her clients to recovery from depression and the use of subtsances and general addictions.
Maitri provides in-person and distant powerful healing techniques to open the door to the individual spiritual path.
She is also an Ayurvedic consultant -Indian medicine- for optimal health and harmony between body, mind and spirit.
Her yoga classes can vary from a dynamic to a meditative style, always, infused with valuable tips on how to gradually integrate, according to the individual needs, the tools for integrating yoga in our everyday life.
Testimonials
Maitri's yoga sessions are a unique experience. These have been the only sessions where my body finally started to heal, recover and grow stronger. In a very safe environment, you will soon become aware that it is not about being perfect but about precision. Her continuous curiosity, explorations and life experiences provide you with a space where you will feel comfortable discussing any topic, questions or doubts that one encounters in life every now and then. Highly recommended.
~ Natalia ~
It was almost 4 years ago, I was coming out from a heavy drug addiction when I met Maitri and Kundalini yoga. I started practicing every week and I liked it. I never did much yoga in my life before, but Kundalini is a different sensation and it was perfect for me. since I started I never stop and when I don't do it I m looking for it. I'm completely out of drug now, in my mind there is no more, also because of mediation, kundalini yoga and Maitri. Teacher is important.
~ Simona ~
From the very first moment, I felt a connection with Maitri and her teaching style. She speaks softly, letting her words carry wisdom and encouragement. She moves gracefully, making strenuous exercises seem natural and effortless. She radiates elegance, acting as a beautiful example for others to live in truth and simplicity. May her warm loving energy keep expanding to touch every heart on this planet.
~ Dmitriy ~
Maitri is an incredible teacher and guide. It's hard to put into words my gratitude for having these sessions with Maitri for now over 6 months. Our sessions make me feel like I am being wrapped in the arms of the great mother. The work is soothing, nurturing, beautiful and divine. Maitri is incredibly gentle but also knows how to push me when I need that push. She allows my body to go beyond the limits I have held due to fear. I feel a love and appreciation of my body again because of my work with Maitri. I work with her once a week over video calls and it carries me through the week. Thank you Maitri, for your guidance, love and support. I am forever grateful to you.
~ Jasmine ~