Pratik Naik High End Retouching Series 2015 – Technical Seminar Madrid

Sunday, 20 September 2015 from 09:30 to 18:30 (CEST)
Event Details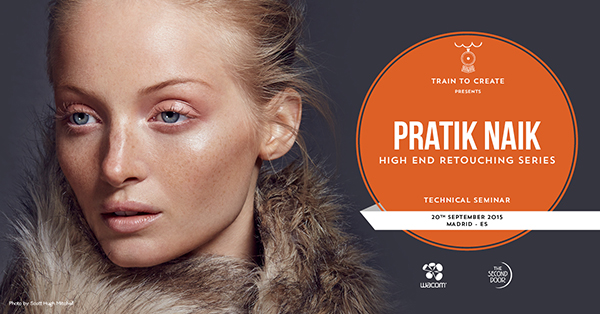 Train to Create is excited to present their debut event in Madrid, Spain with Pratik Naik. Proudly sponsored by Wacom and in collaboration with EFTI, this 1-day High-End Retouching Technical Seminar is designed to teach and inspire enthusiasts and professional photographers and retouchers. The focus of this event it will be on the technical aspects of Pratik's workflow on  high-end fashion and beauty retouching. Pratik will share his techniques and the basis for his aesthetic decisions.
The Technical Seminar's objectives:
Pratik Naik will discuss the entire process and techniques of retouching focusing with great attention upon the beauty, fashion and hair images. He will showcase his peculiar techniques and explain the process behind the practicalities of retouching, including the why and when specific retouching methodologies are employed.
This practical and thorough seminar will teach you how to retouch beauty and fashion shots to make it naturally perfect while not being digitally obvious.
Topics covered:
Talking about the differences between Capture One, Camera Raw, and other processors

Processing images in Capture One before working with them in Photoshop.

A brief walkthrough of Capture One and how to use it.

Customising Photoshop's layout and performance.

Flow versus opacity and relationship between the two for a retouching workflow.

Looking at each image and setting up a game plan on how to tackle each shot

An overview of what a non-destructive workflow means.

Dodging and burning: the multiple ways of how to do it as easily as possible

Hair: the multiple ways to tackle hair cleanup

Healing and cloning: the tools that are the principle of retouching. A look into how to do it correctly and incorrectly. The settings and parameters needed to do it effectively and as quick as possible.

Colour correcting: the easy way to colour correct skin colour casts and blotchiness.

Frequency Separation: The pros and cons of the technique. When to use it, why it's not always the best, and what it's good for.

Colour toning: How I modify colours in my work and the limitations of it.

Black and white processing
This Technical Seminar makes for a thorough and complete learning tool. You walk away with the knowledge needed to competently evaluate an image, envision the result in the mind's eye, plan the process and execute the work needed to achieve the vision.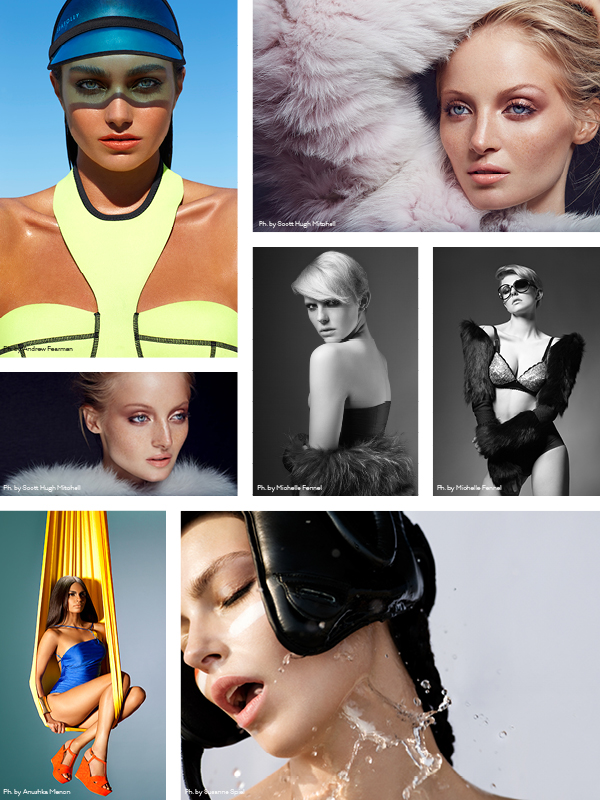 The Artist
Pratik Naik aka Solstice Retouch winner of the Faward as best retoucher of the year 2012, he has over 12,000 online following and his clients include: Vogue, Marie Claire, Elle, Zink, FHM, Cosmopolitan, Maxim, Observer, Papercut and many more. Pratik as work for famous photographers such us Joey L, Lara Jade, Anushka Menon, Michelle Fennel and more.
Additionally Pratik is Senior Staff Writer at Fstoppers one of the most followed photographic blogs with hundreds of thousands monthly views.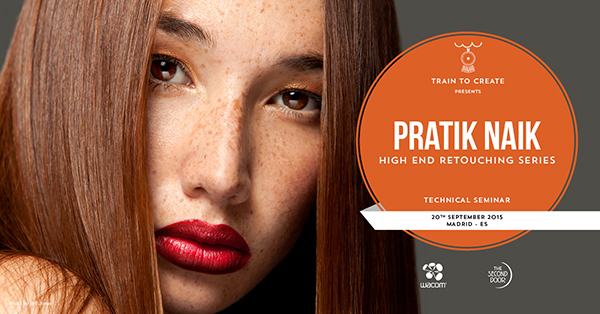 The Location
EFTI | Centro Internacional de Fotografía y Cine
Address: Calle de Fuenterrabía, 4-6, 28014 Madrid, Spain
Founded in 1987, EFTI has become a center of international reference in the photographic art. The institute's success is based on continuous innovation that allows them to keep a school open vision and adapted to changing needs and profiles of students.
Refund Policy:
1. There is a 14-day cooling off period following the purchase of the ticket where you will receive a full refund minus a 5% administration fee.
2. 14-day after the purchase of the workshop you are entitled a 50% refund.
3. Cancelations made 14 days prior to the event's date are non-refundable.
4. You can transfer your ticket to third parties at any time by informing us in writing at tickets@traintocreate.com
5. No refund will be made for non-attendance of the event

Cancelation Policy:
Train to Create reserves the right to cancel, reschedule or change the location and the time of an event due to unforeseen circumstances. If Train to Create cancels an event, registrants will be offered a full refund.
Pratik Naik
Solsticeretouch
Retoucher
Do you have questions about Pratik Naik High End Retouching Series 2015 – Technical Seminar Madrid?
Contact Train To Create
When & Where

EFTI | CENTRO INTERNACIONAL DE FOTOGRAFÍA Y CINE
Calle Fuenterrabía, 4
28014 Madrid
Spain


Sunday, 20 September 2015 from 09:30 to 18:30 (CEST)
Add to my calendar
Organiser
Train to Create is an invitation. A team of photography passionate people that facilitates visual creativity through workshops, conferences and networking.
Train to Create calls at London to connect all passengers interested in expressing their vision through photography, filmmaking and digital arts.
Welcome on board!
We believe in the importance of the creative impulse in human beings. Our mission is to provide opportunities to build on that impulse.
This is what we do:
We create an environment for the sharing of knowledge and expertise.
We maintain a network of lasting collaborations with international artists.
We organise a range of activities, from tailored laboratories to conferences, for the professional and amateur photographers, filmmakers and digital artist interested in developing their skills.
Our gatherings are opportunities for practical training within a professional environment. They are hosted by established artists and photography authors, each of them focusing on their particular area of expertise.
Whether you are a passionate amateur, a semi-professional or a professional photographer, you will have the opportunity to complete the process of a professional shooting, starting from the concept to the final retouching.
In an inspiring setting within London, your creativity will be encouraged by working with models and using the costumes, scenery and lighting equipment of a professional studio. It is a fun and inspiring atmosphere where all the participants are challenged to go through the barriers of their perceived limitations and freely experiment their ideas.