Pratik Naik High End Retouching Series / Workshop - London

Multiple Dates
Event Details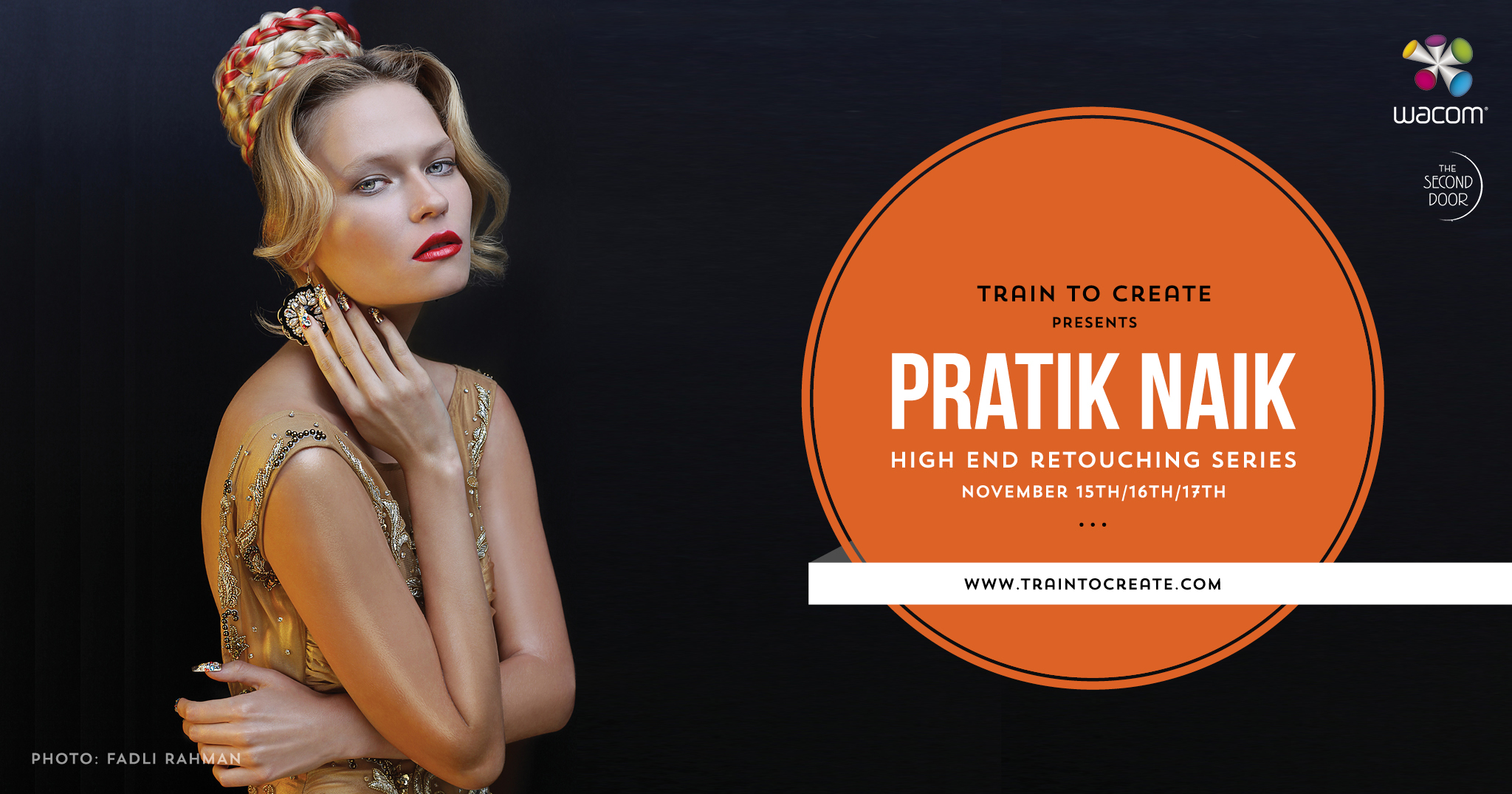 Train to Create and Wacom are excited to present Pratik Naik: High End Retouching Series. The series will focus on high-end beauty and hair retouching. Pratik will share his workflow focusing on the techniques and the basis for his aesthetic decisions. The event will develop across one intense day of work and it will showcase Pratik's tricks to optimise the use of Adobe Photoshop CS5 (or higher).
Limited to only 16 attendees
Sold Out
The series' objectives:
Pratik Naik will discuss the entire process and techniques of retouching focusing with great attention upon the beauty and hair images. He will showcase his peculiar techniques and explain the process behind the practicalities of retouching, including the why and when specific retouching methodologies are employed.
This practical and thorough series will teach you how to retouch beauty and fashion shots to make it naturally perfect while not being digitally obvious. You will learn about whitening and straightening the teeth, redefining lips, reshaping and resizing the nose, sharpening eyes, perfecting the face features, adding and removing makeup, creating different skintones and the most challenging hair correction or redoing as well as creating the background and elegant lighting adjustments to produce that "vogue magazine" output.
This makes for a thorough and complete learning tool. You walk away with the knowledge needed to competently evaluate an image, envision the result in the mind's eye, plan the process and execute the work needed to achieve the vision.
One day intensive class + Seminar: 
The Seminar
Friday, 15th of November 2013
Location: London College of Fashion
32 Lime Grove, London, Greater London W12 8EA

3:30 pm to 6:30 pm
Sponsored by Wacom and in partnership with London College of Fashion, Train to Create presents Patrik Naik Retouching / The Seminar.
The seminar is a private and dedicated event for all the students of the London College of Fashion and for those attending the Patrik Naik High End Retouching Workshop.
*Please note that this Seminar is FREE to attend if you have booked and paid for the workshop
The Workshop
Saturday 16th November 2013 or Sunday 17th November (

Pick one date

)
Location: Holiday Inn,  261 – 267 Commercial Road  E1 2BT, London
9:00 am to 6:00 pm
Introduction
We talk about the fundamentals of shooting in a way where it will allow you to retouch as little as possible.
Customizing Photoshop for optimal performance.
Wacom Tablets: Pros and cons of each and which version to choose.
Customizing your Wacom tablet for retouching.
Understanding your Wacom tablet and getting the most out of it.
Color spaces – Difference between AdobeRGB, ProphotoRGB, sRGB and when to use each.
Bit Depth – 8 bit vs 16 bit
Flow vs Opacity – The real difference and what purpose each has in retouching.
Raw processing – Bringing out the true potential of raw processing.
Smart objects in retouching and why they are necessary.
Black and White processing.
The most efficient and simplest workflow for retouching possible.
Analalyzing why retouching is taking you a very long time and why it doesn't have to be so.
Looking at each image and setting up a game plan on how to tackle each shot.
Allowing Photoshop to help coloUr correct files for you.
The easy method of cleaning up backgrounds and backdrops.
Dodging and Burning – The multiple ways of how to do it as easily as possible.
Hair – The multiple ways to tackle hair cleanup.
Healing Brush – The tool that is the principle of retouching. We talk about all the details that lays the foundation for perfect retouching and how to heal correctly. We also go over how to heal incorrectly and how to execute the brush properly.
Cloning – The execution and perfect place to use the healing brush, and how to use it to your advantage.
Colour Correcting – The easy way to colour correct skin colour casts and blotchyness.
The ALTERNATIVE to dodging and burning – The fast way to retouch a file, that takes place of dodging and burning all together, saving hours for every image.
Colour work – How to modify colours of the image according to editorial standard.
The end goal is redefining your entire workflow with better tools techniques, processes, and a better analysis of how to get the results you want in the shortest time possible. We save time for personal questions to ensure you are following along with ease.
What you need:
Own Laptop
Photoshop CS3+ installed (CS6 recommended but the workflow will work with every major version of Photoshop.)
Knowledge of layers, adjustment layers and masking
Please note:
A Wacom tablet will be provided for your use
What you will gain:
The topics discussed in this masterclass will provide you with extremely valuable techniques and competences that you will able to apply to both jobs in top fashion industries and simple works like a 'Real Pro'.
During the series you will have the unique opportunity to apply the techniques Pratik will present directly onto your works while being followed by Pratik himself.
At the ned of the workshop will leave the classroom with the necessary professional knowledge to assess and analyse an image, preview the final result in his own mind, plan his work and achieve the expected result through professional techniques of the highest level.
The Retoucher: Pratik Naik
Pratik Naik aka Solsticeretouch is the latest winner of the Faward as best retoucher of the year 2012, he has over 12,000 online following and his clients include: Vogue, Marie Claire, Elle, Zink, FHM, Cosmopolitan, Maxim, Observer, Papercut and many more. Pratik as work for famous photographer such us Joey L, Lara Jade, Anuska Menon, Michelle Fennel and more.
Additionally Pratik is Senior Staff Writer at Fstoppers one of the most followed photographic blogs with  hundreds of thousands monthly views.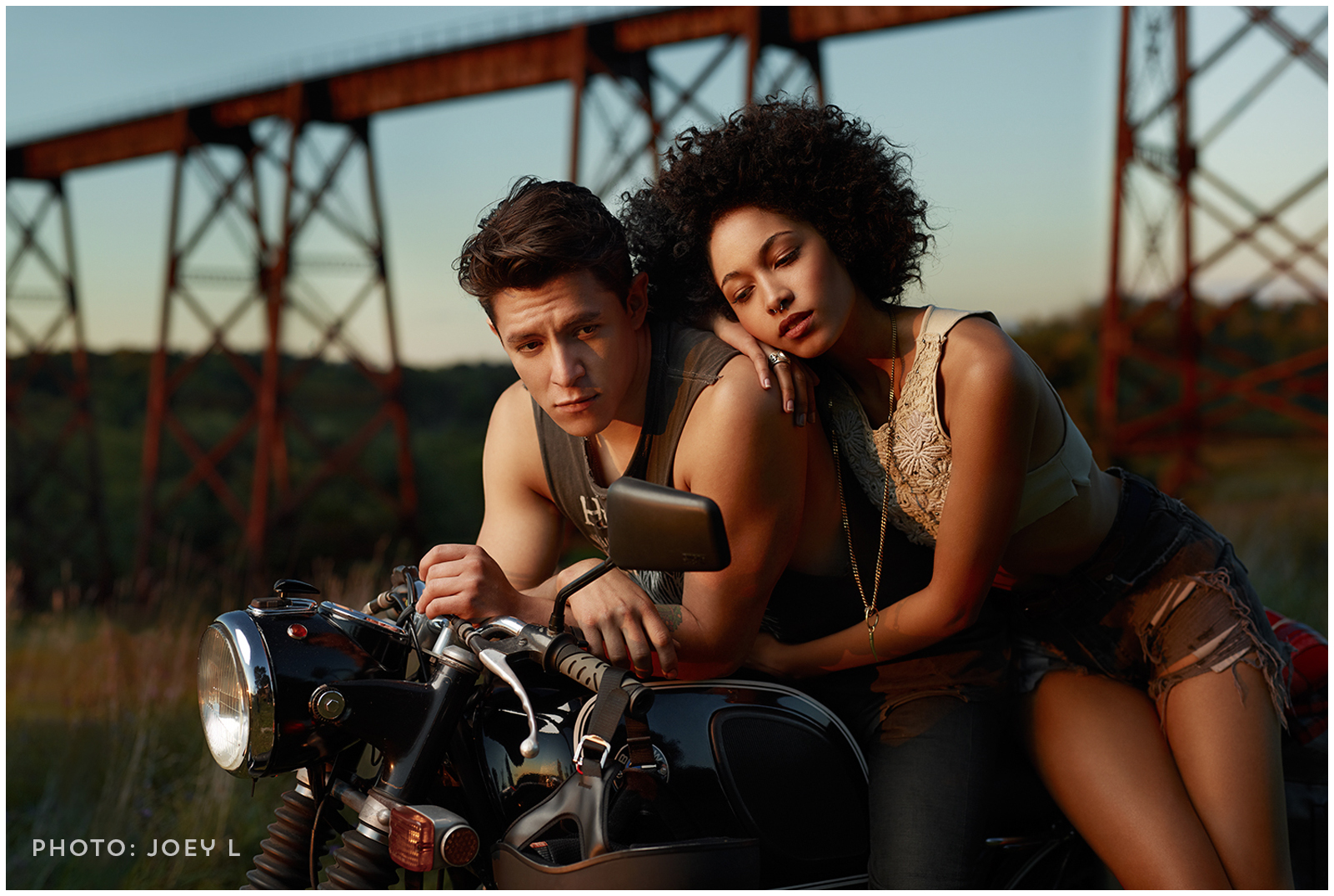 The location: Holiday Inn London Commercial Road 261 – 267 Commercial Road, E1 2BT, London Located in the heart of East London with easy access to the City, the newly built 4star Holiday Inn London - Commercial Road is the ideal location for the DAY 2 of the Masterclass.
Services Available:
Unlimited tea, coffee, fresh fruit and biscuits
Two chefs daily themed breaks i.e. pastries, scones etc.
Restaurant Deli Lunch or a Working lunch in Meeting Room
Bottled mineral water and confectionery
Meeting stationery kit
Screen and LCD Projector
Flipcharts with pens
Internet connection
Where

Holiday Inn London Commercial Road
261 Commercial Rd
E1 2BT London
United Kingdom


Multiple Dates
Add to my calendar
Organiser
Train to Create is an invitation. A team of photography passionate people that facilitates visual creativity through workshops, conferences and networking.
Train to Create calls at London to connect all passengers interested in expressing their vision through photography, filmmaking and digital arts.
Welcome on board!
We believe in the importance of the creative impulse in human beings. Our mission is to provide opportunities to build on that impulse.
This is what we do:
We create an environment for the sharing of knowledge and expertise.
We maintain a network of lasting collaborations with international artists.
We organise a range of activities, from tailored laboratories to conferences, for the professional and amateur photographers, filmmakers and digital artist interested in developing their skills.
Our gatherings are opportunities for practical training within a professional environment. They are hosted by established artists and photography authors, each of them focusing on their particular area of expertise.
Whether you are a passionate amateur, a semi-professional or a professional photographer, you will have the opportunity to complete the process of a professional shooting, starting from the concept to the final retouching.
In an inspiring setting within London, your creativity will be encouraged by working with models and using the costumes, scenery and lighting equipment of a professional studio. It is a fun and inspiring atmosphere where all the participants are challenged to go through the barriers of their perceived limitations and freely experiment their ideas.