Description
We are excited to announce our first UK / Germany Region Prayer Retreat, a 3 day prayer seminar focusing on Prayer, Intercession & Spiritual Warfare. We will be joined by special guest speakers, including UPI overseers Pastor Augie & Mary Barajas. Come get equipped as we take our prayer life to the next level!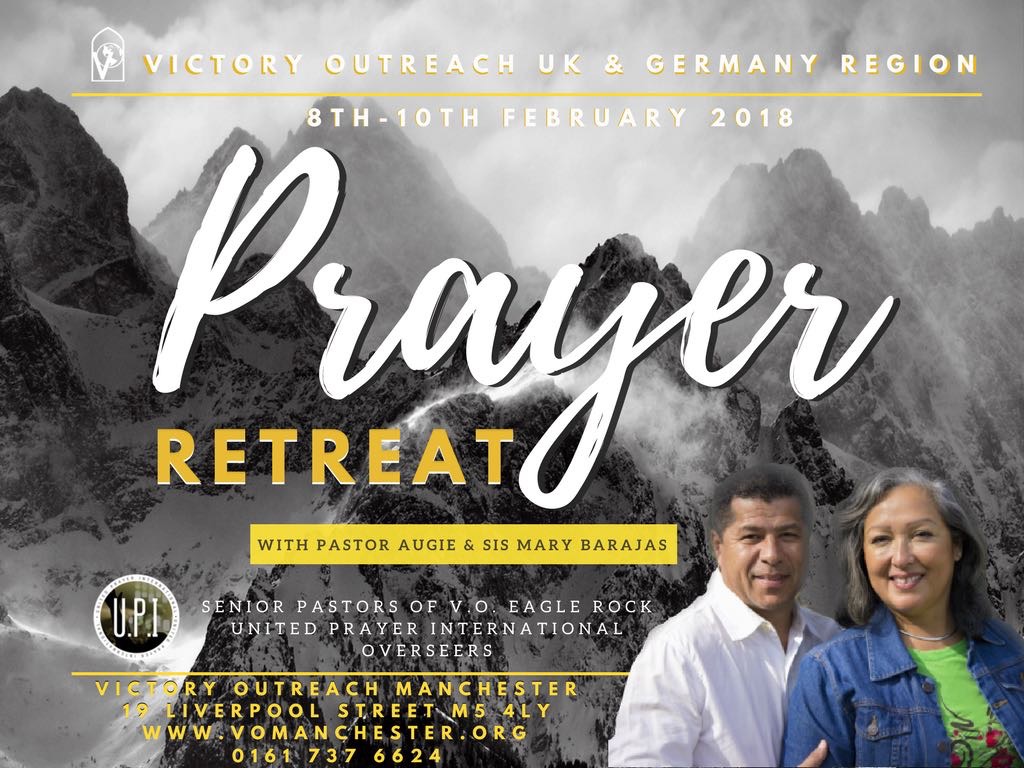 Prayer Retreat Schedule:
- Thursday 8 February 2018 (starting with evening session)
- Friday 9 February 2018 (morning and evening sessions / all day)
- Saturday 10 February 2018 (closing after morning session)
Registration fee: £30 EARLY BIRD OFFER £20 IF YOU PAY BEFORE 1 JAN 2018.
PLEASE NOTE: Registration DOES NOT INCLUDE lodging and transportation. You will need to make your own arrangements.
Please print your receipt and bring it to the event to receive your wristband