About this Event
This is a wonderful opportunity to spend an evening with one of our friends from the Sacred Valley of Peru.
St Valentines Day is a time to send your message of love to each other... but how about this year we send our message of love to Mother Earth... the Mother that has nourished and nurtured us, that called us into her arms as we birthed ourselves into the world, the Mother that is always there for us and who tenderly keeps reminding us of her ever present love through the growth of all life and the creation of all things, and the winds of change that blow us gently towards who we are becoming. Our February introduction day helps us to remember our connection to this kind of love that in this tradition we call MUNAY. Don Pascual is well known for his MUNAY despachos and he will be teaching how to create this living prayer of gratitude.
Everyone is welcome to join us for this very special evening where, together with Don Pascual, we will create a Despacho and gather together around the Fire to offer our prayers, gratitude, and our dreams for the kind of world that we would wish to leave as a legacy for the next generations. This evening will be an experience that will warm your heart and touch your soul.
'Prayers for the Earth' is a Despacho and Fire ceremony. A Despacho is a beautiful, active, living prayer; an offering to Mother Earth in gratitude for all the many ways that the Earth holds us, nourishes and nurtures us, a way of helping us to remember that we are children of the earth, rediscovering our natural self that is connected and kind, innocent and peaceful. Together with don Pascual - whose lineage is the Q'ero of the high Andes - we all create the despacho to restore balance and harmony, and bring us into right relationship with ourselves, with each other and with the Earth (Pachamama).
Everyone is welcome! You don't need to know anything, do anything or be anything special to join us! Just a willingness to open your heart to the sacred and beautiful ceremony that as shamans we will share with you.
The indigenous peoples of the world have always understood that everything is alive; that everything has consciousness, and that we are connected to everything. They have also prophesied that the time would come when the people of the earth would need help to remember this. We in our western culture have drifted so far away from our nature that we have become out of balance, and our relationship with the earth too is out of kilter. What a perfect time for Don Pascual to return to our shores to bring a message of hope for the future, and what a wonderful opportunity to have ceremony held by the carrier of a medicine lineage whose relationship with the earth is very different to our own.
If you know that there is another way to live, another way to be in the world, and have that longing in your soul, then this is a wonderful opportunity to answer that call.
Join us for the evening, and know that you will be touched by the innocence and simplicity of this beautful medicine path. You will have a memorable experience, your soul will be uplifted and your life enriched.
BOOK NOW BY CLICKING THE LINK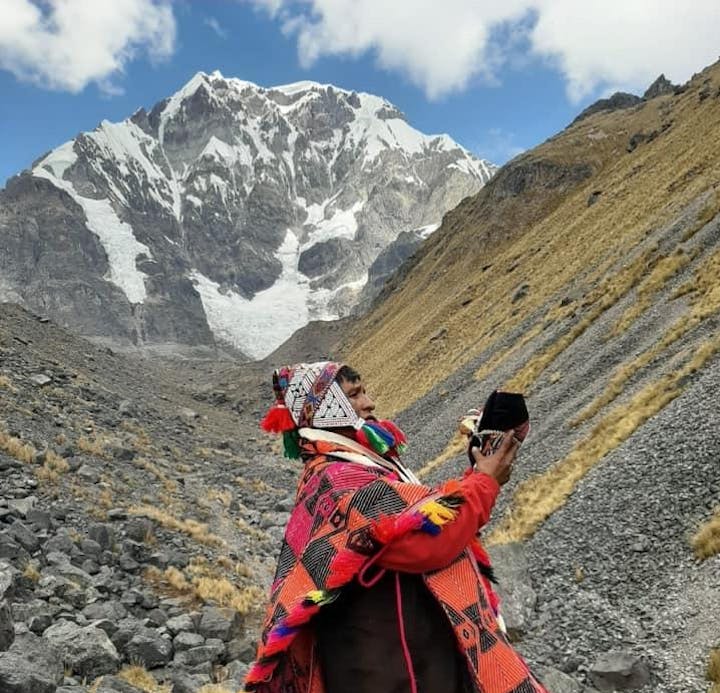 When you have booked your place, you will then receive an email containing all the information you'll need about where to meet us, and what to bring with you. Please do check your spam folder just in case; the email is from us but is sent by Eventbrite.
If you need to get in touch:
you can email chris@spiritoftheinca.com
or call +44 7765 258614
or visit www.spiritoftheinca.com
HERE IS THE SMALL PRINT:
Cancellations: if you cancel your place within 10 days of the event, 50% of your fee is refundable. If you cancel within 48 hours, your full fee is non-refundable.