Description
Our monthly prayer service held at the heart of Westminster open to all CCF members and their guests. Prayers for the Nation is a time to gather to pray for MPs, Peers, Parliamentarians and our Government.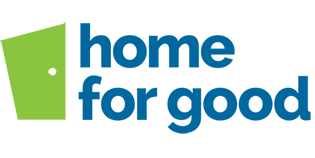 Every month we hear from charity partners on a current campaign or issue that we can pray for or consider taking part in.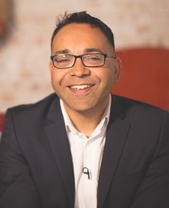 In May we will be hearing from Krish Kandiah from Home For Good on the theme of Hospitality: Fostering, Adoption and Welcoming the Stranger.
We are delighted that CCF member Jeremy Lefroy MP will be leading us in a time of prayer. Jeremy is the Member of Parliament for Stafford, member of the APPG for Children and sits on the Human Rights Joint Committee in Parliament.
About Home For Good:
Home For Good works to make adoption and fostering a significant part of the life and ministry of the Church in the UK. In the UK, there is an urgent need for more than 7,000 foster families and there are not enough people coming forward to adopt children who wait the longest for adoption - children over the age of four, with additional needs, from black and minority ethnic communities and who are part of a sibling group. Home for Good raises awareness of the need for foster and adoptive parents, encourages families to provide loving homes for the children in care, and equips the Church to offer welcoming communities for them. They are dedicated to inspiring, equipping and coordinating the network of local movements, churches and individuals who are making our vision a reality.
About Krish:

Krish is the Founding Director of Home for Good. Together with his wife, Miriam he co-authored a catalytic book "Home for Good" which blends the story of God and addresses challenges of our times. Krish is in demand as a speaker both nationally and internationally. He regularly speaks at larger conferences, corporate events and is a regular broadcaster on radio and television. He has a passion for engaging with contemporary culture theologically and is a prolific writer/blogger. Krish has authored 12 books, his award winning publication 'Paradoxology', explores why Christianity was never meant to be simple. His latest book is called 'God is Stranger': what happens when God turns up? He lives in Oxfordshire with his wife and seven children. He is an award winning author, an adopter, and foster carer.
Prayers for the Nation begins at 18.30 at the Chapel of St Mary Undercroft.
Please allow at least 30 minutes for parliamentary security checks.

---
Westminster Briefing

Join us afterwards at CCHQ for Westminster Briefing for supper and refreshments, and ask questions to our panel of distinguished Parliamentarians and charity leaders.
We invite our contributors to develop their initial theme and to accept questions from CCF members. This more relaxed format allows for a time of discussion, debate and prayer over refreshments.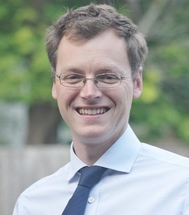 The panel will also be joined by Michael Tomlinson MP for Mid Dorset and North Poole, CCF friend and Parliamentary Private Secretary to the Secretary of State for International Development, Penny Mordaunt.
Home For Good and Krish will be sharing more about their work and take questions from our guests.
Tickets: £15 + VAT includes sandwich supper
Westminster Briefing begins at 20:00 at Conservative Campaign Headquarters, 4 Matthew Parker St, London SW1H 9HQ.