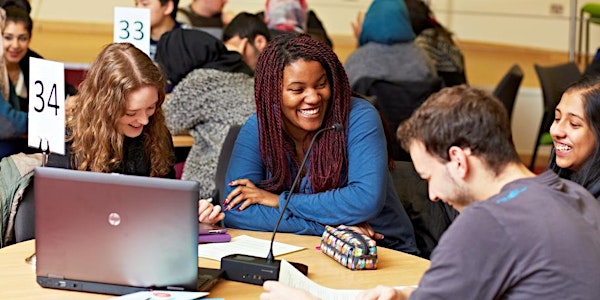 Pre-Conference Masterclass 1 - Introduction to Team-Based Learning
Location
University of Sussex
Falmer
BN1 9RH
United Kingdom
Refund policy
Refunds up to 7 days before event
Description
The 2nd Active Learning Conference is being held at the University of Sussex on Tuesday 5th June 2018.
The European Team-Based Learning Community (ETBLC) is hosting 3 pre-conference workshops on Monday 4th June at the University of Sussex.
The afternoon starts with a free lunch at 13:00 (sponsored by CognaLearn) during which Brian O'Dwyer will talk to you about InteDashboard, an online software solution for educators using Team-Based Learning.
You will then have the choice of attending one of three Masterclasses. This is the link to booking Masterclass 1
Pre-Conference Masterclass 1 - Introduction to Team-Based Learning 14:00 - 17:00
Team-Based Learning (TBL) is a special form of active and collaborative learning that uses a special sequence of individual work, group work and immediate feedback to create a motivational framework in which students increasingly hold each other accountable for coming to class prepared and contributing to discussion.
This workshop aims to introduce participants to TBL by experiencing it as a student would. TBL is a learner-centred 'flipped' learning and teaching strategy designed to engage students through a process of preparation, assessment and application of knowledge. It shifts the focus of classroom time from conveying course concepts by the instructor to the application of course concepts by student learning teams.
By the end of this session, participants will be able to:
Explain the essential elements that make up Team-Based Learning

Describe the benefits and challenges of using TBL
This workshop will be delivered using a Team-Based Learning (TBL) approach
For more information on Team-Based Learning click here
FAQs
Where can I stay overnight?

The University of Sussex has a list of suggested hotels in the Brighton area that can be viewed here: http://www.sussex.ac.uk/about/directions/wheretostay