Description
Join us at the March edition of monthly PRECIOUS Networking events in partnership with the British Library.
The PRECIOUS Awards was founded in 2007 to celebrate and applaud the professional achievements of women of colour in the UK. The organisation has a dynamic and passionate following, gained over eleven years of bringing brilliant women into the spotlight and celebrating the 'Best of British' by recognising and rewarding exceptional determination, innovation, entrepreneurial skills across multiple sectors, and inspiring women of colour to succeed in business and professional life.
Over the years, the Awards have grown into a flagship event characterised by open and generous sharing of stories, strategies, challenges and experiences: a room full of exceptional women in business all 'paying it forward' and creating a unique atmosphere of collaboration and motivation. Now, we've decided that once a year just isn't enough and so we're thrilled to be launching a new series of networking events that capture the PRECIOUS Awards spirit all year round.
PRECIOUS Nights give you the opportunity to hear from PRECIOUS Awards women about their business journey, catch up with old connections and build your network with new contacts. Each event will feature a panel of previous PRECIOUS Awards category winners and finalists sharing their insight and top-tips.
Tickets are just £10 and include a networking reception with drinks.
Meet our speakers:
Joanna Abeyie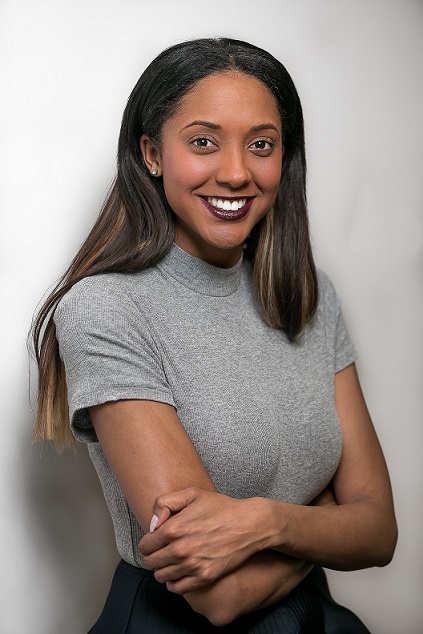 Joanna founded the award-winning creative industry diverse talent recruitment business Shine Media in 2009, which recently morphed into Hyden (taken from the old English word for 'hidden'), as part of leading global recruiter SThree PLC. Having helped to place more than 3,000 people from diverse backgrounds in permanent and freelance jobs in the creative industries, it is Joanna's efforts in improving the creative industry's diversity that truly have made her stand out.
As a campaigner for diversity within the publishing, TV, Radio, Digital and Creative Industries, Joanna is regularly at the centre of the diversity agenda, leading conversations around inclusion and representation. She is often called upon to steer, lead, plan, create or participate in established industry events or radio and TV discussions around the diversity conversation. Joanna worked as a consultant and became a key diversity partner for the BBC, ITV, ITN, Channel 4, Sky and The Guardian among others.
Joanna grew up in South London to a Ghanaian civil servant father and English mother. It was a working-class family and she regularly witnessed a dearth of opportunities amongst her local community. Following graduation from Reading University where Joanna studied English and Sociology, these observations continued into her working life as she worked in a string of roles at many of the big magazine publishers, going onto do a Masters in Magazine Journalism at London's City University.

Joanna's social campaigning has seen her gain a seat on the NUJ's Black Members Council, a role on the Board of Director's for The Lord Mayor's Appeal, The Media Council, Investor in People and the board of advisers for Ghana-based leadership and upskilling initiative Cedi Street.
Pilar Nalwimba



Pilar Nalwimba is a Freelance Social Media Creative and Content Manager working with leading Advertising Agencies, Broadcasters and Record Companies.

Her role includes planning content, pitching and presenting Social media ideas, copywriting, live tweeting and generally being aware of what's happening in popular culture.
Most recently Pilar has launched an online and in-person learning and career platform called Millennial Mentors that aims to equip millennials with creative, digital and tech skills.

Pilar won Best New Business at The PRECIOUS Awards 2013.
Lisa Maynard-Atem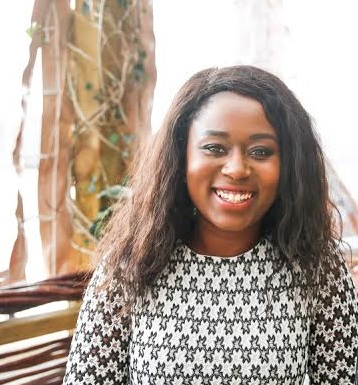 Lisa is the founder of The Social Word. She is an accomplished Social Media Strategist with a proven track record at the world's most famous luxurious department store, Harrods where she headed up their social media and worked with numerous luxury brands.
Lisa built and developed a global social portfolio that now boasts over 2.5 million followers across key social media platforms . Harrods is now the most followed luxury department store in Europe on Instagram and one of the most followed in the world, with over 1.1 million followers. Lisa recently joined the London College of Fashion as an Associate Lecturer. @The_Social_Word
Organiser of PRECIOUS Nights at the British Library | March