Join us for an evening of conversation and motivation with our panel of three award winning women of colour.
About this event
The PRECIOUS Awards was founded in 2007 to celebrate and applaud the professional and entrepreneurial achievements of women of colour in the UK. We have a dynamic and passionate following, gained over eleven years of bringing brilliant women into the spotlight and celebrating and rewarding exceptional determination, innovation, and skills across multiple sectors and inspiring women of colour to succeed.
PRECIOUS Nights is a monthly event that gives you the opportunity to hear previous PRECIOUS Award winners share the highs, lows and lessons of their journey, give actionable tips and advice.
The evening is about storytelling, connecting, honesty and community in a unique atmosphere of collaboration and motivation. It's a lovely opportunity to build your network with new contacts and friends.
Early bird tickets are £12.50 and include a networking drinks reception.
We are delighted to announce our first two speakers:
Dorothy Koomson
Dorothy Koomson is an award-winning, global bestselling author whose novels have been translated into more than 30 languages with sales that exceed 2 million copies in the UK alone. Dorothy's books are powerful, thought-provoking and compelling 'emotional thrillers' where moral dilemmas are central and where the complex emotions of family and friendships are explored. Her third book, My Best Friend's Girl, was selected for the Richard & Judy Summer Reads of 2006, and her novels The Ice Cream Girls and The Rose Petal Beach were both shortlisted for the British Book Awards in 2010 and 2013, respectively. A TV adaptation loosely based on The Ice Cream Girls was first shown on ITV1 in 2013.
Dorothy's novels have all been Sunday Times Top 10 bestsellers including That Girl from Nowhere, When I Was Invisible, The Friend and The Brighton Mermaid. She was a 2018 Quick Reads author with The Beach Wedding which was also selected as a World Book Night giveaway title in the same year. The Ice Cream Girls was a 2019 World Book Night title and Dorothy's latest novel, Tell Me Your Secret went straight into the Sunday Times bestseller list in hardback and will be published in paperback on the 9th January 2020.
Passionate about the importance of reading and literacy, Dorothy is a regular speaker in libraries and at festivals and supports the work of the National Literacy Trust, an independent charity that transforms lives through literacy www.literacytrust.org.uk and Little Green Pig www.littlegreenpig.org.uk, a Brighton and Hove based charity that offers free writing workshops for young people in need. She is an Honorary Fellow of Leeds Trinity University and was awarded the Book of the Year Award at the PRECIOUS Lifestyle Awards in 2018.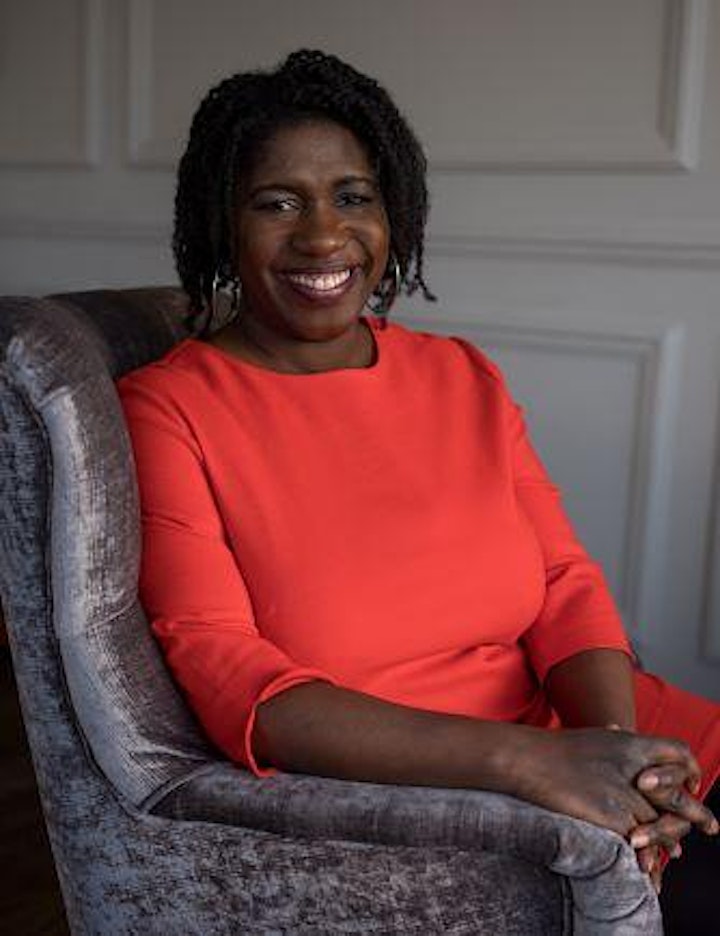 Kike Oniwinde, founder of BYP Network
The inspiration for BYP Network came when founder and CEO, Kike, studied abroad and met talented black students. Once back in London, the lack of diversity in the workplace coupled with low opportunities to meet others in the city, prompted the idea.
The network, described by many as "LinkedIn for black professionals" helps to connect ambitious future leaders for networking purposes and with corporations for job opportunities.
Their mission is to 'change the black narrative' by bringing together like-minded individuals to collaborate on ideas and to progress within the workforce. Currently, they have a job board, host diversity conferences and have an app currently downloaded in 65 countries..
Kike is a graduate of The University of Nottingham, University of Florida MSc scholar, and an ex-Great Britain javelin thrower. After graduating with a Masters in Management, she worked in business development at a fast-growing financial technology start-up firm for two years.
She'd previously worked at Barclays, Goldman Sachs, Deutsche Bank and CitiBank, but gave up her job to focus on her true career passion - building BYP. www.byp-network.com
Kike won Young Entrepreneur of the Year award at the 13th annual PRECIOUS Awards.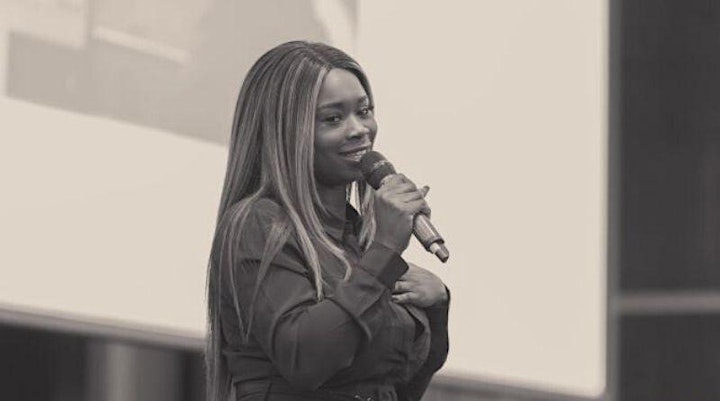 Donna Fraser
Donna is a former sprinter, who competed at four consecutive Olympic Games for Great Britain. She has developed a wealth of experience within the field of equality and diversity communications since her retirement from competitive athletics in 2009.
Between 2011-2015, Donna held the position of President of the South of England Athletics Association, while from 2013-2015 she also undertook the role of Chair of the BAME Network at EDF Energy.
In December of 2015 Donna became Vice President of UK Athletics Members Council, a role she will remain in as agreed with the other members of the council.
In 2017 Donna returned to her passions, taking on a new role with UK Athletics as their Equality, Diversity & Engagement Lead and for the organising committee of the 2017 IAAF World Athletics Championships and World Para Athletics Championships in London.
From the track to the boardroom, Donna has created a career synonymous with all the characteristics that you'd attribute to one of Britain's greats. An expansive profile filled with medals, podium positions and significant accomplishments that tell the story of a European Junior Champion from Croydon that rose to become a fearless world class Olympians. But the aforementioned accolades only scratch the surface of Donna's armoury. To characterise by her sporting achievements alone is to do a great disservice to the inspiring woman that she is today. The woman that battled her way through Breast Cancer to then go on to achieve a qualifying time to compete for trials at the 2012 Games.
Donna continues to be active and spends much of her time 'giving back' to the community she served as a Team GB athlete.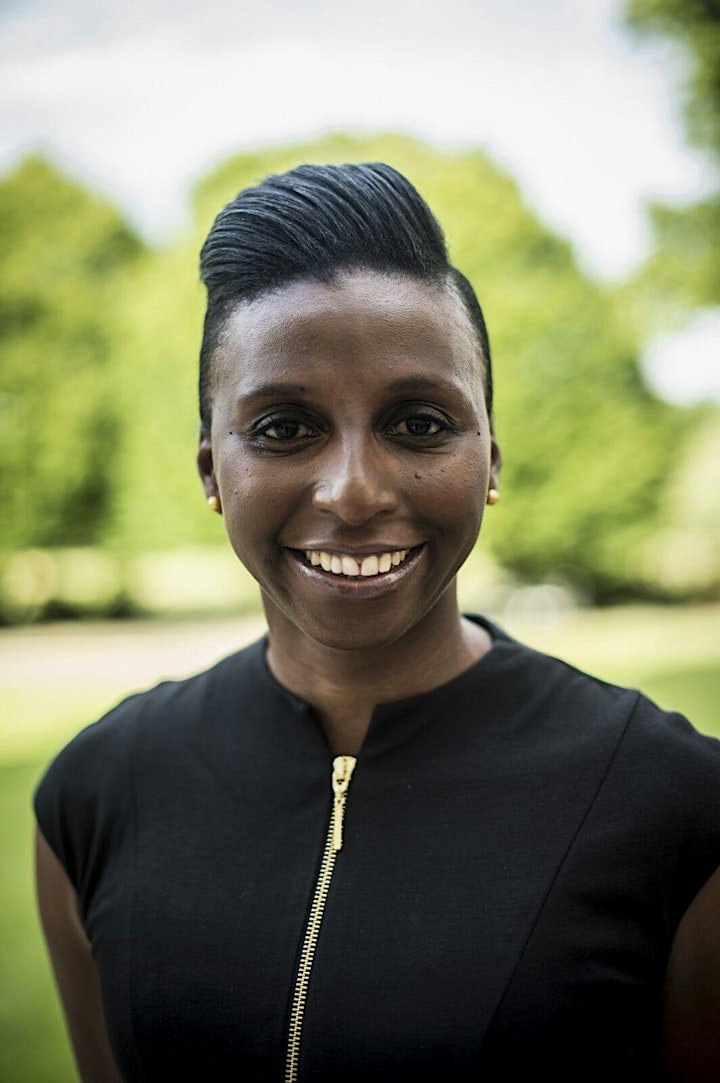 Organiser of PRECIOUS Nights at the British Library