Join our panel of PRECIOUS award winning women of colour for an evening of conversation and motivation!
About this event
The PRECIOUS Awards was founded in 2007 to celebrate and applaud the professional and entrepreneurial achievements of women of colour in the UK.
PRECIOUS Nights is a monthly event that gives you the opportunity to hear previous winners share the highs, lows and lessons of their business journey, give actionable tips and advice. 
It's about connecting and community in a unique atmosphere of collaboration and motivation. Come and be inspired and build your network with new contacts and friends, especially in these time of social distancing!
Join us.
PRECIOUS Nights are part of the British Library's Business & IP Centre's Reset. Restart service. If you are interested in attending another Reset. Restart webinar, please visit bl.uk/reset to find out more or to book your place.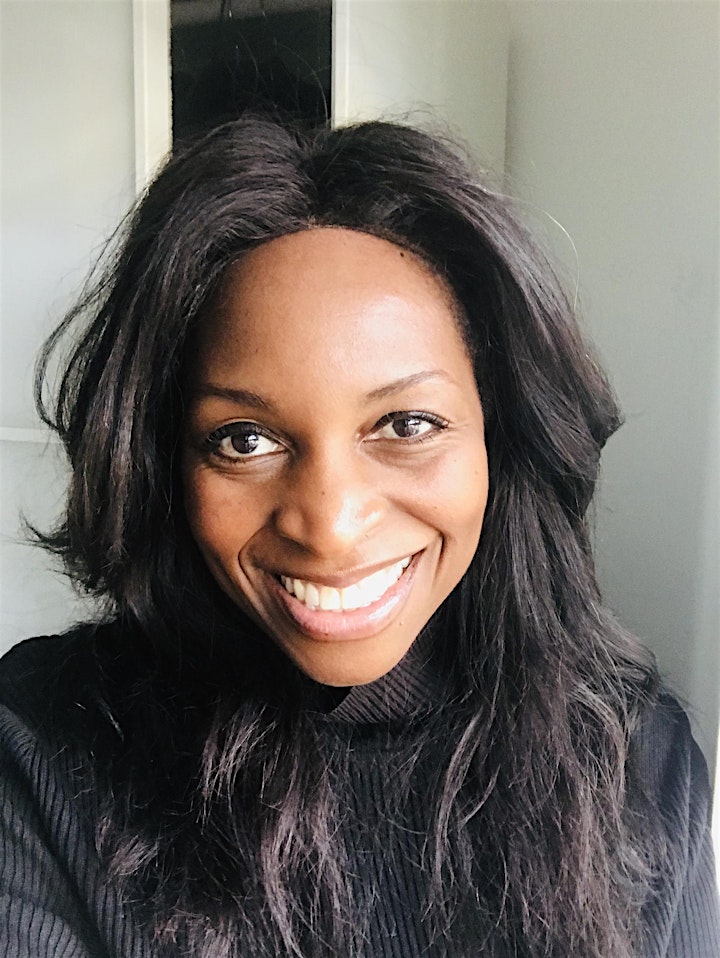 Our host for the evening is Arit Eminue .
Arit s a multi-award winning entrepreneur, career and leadership coach who helps businesses to recruit and retain talent and empowers people to realise their full potential in careers they enjoy.
She does this through DiVA an award-winning recruitment and training organisation specialising in creative, business, and digital apprenticeships, which she founded. Over the last decade, she has worked with well-known entertainment media brands including All3 Media, Sony Music, the BBC, Warner Music, Universal Music, Endemol Shine, Warner Bros, BMG, Sony ATV, the Southbank Centre, and many more. She also developed, in partnership with the BPI/BRIT Trust, the BRITs Apprenticeship scheme, funded by proceeds of BRIT Music Awards, which supports the next generation of music executives, and the UK Music Apprenticeship programme.
Arit holds an MA in Executive Leadership Development and Mentoring. As a Career Development & Leadership coach, she works with women who are looking to change careers or move into senior-level roles and delivers customised staff training programmes for employers.
Her YouTube channel provides viewers worldwide with tips on how to build careers they love either through employment, entrepreneurship or a mixture of both. www.ariteminue.com / Instagram & LinkedIn - @aritemine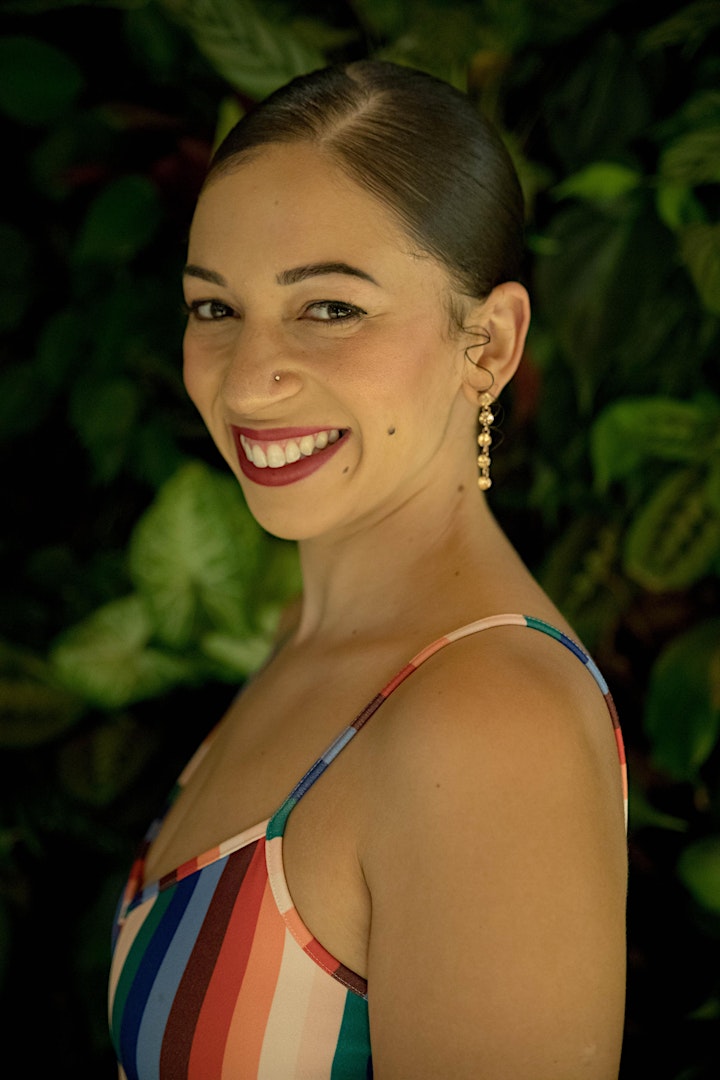 Our event producer and co-host is Grace Francis.
Grace is the founder of the award winning DramEd, which brings teachers and performers together to advance learning through Performing Arts amongst young children. Helping to revolutionise the education system through creative play. F
Grace has a background as an actress, performing in theatres ranging from the Battersea Arts Centre, The National Theatre to Channel 4 and the BBC. It was a chance experience as an 11-year-old, after a month-long stint at a famous theatre school; which ended prematurely due to a lack of family funds, that became the catalyst to her lifelong passion for making high-quality arts more accessible to children.
An advocate for performers and the benefits of performing arts in education, it was Grace's experience of taking unfulfilling work, in-between acting jobs, that is behind her crafting DramEd to help performers start their own business, so they can prosper with their art.
Meet our speakers!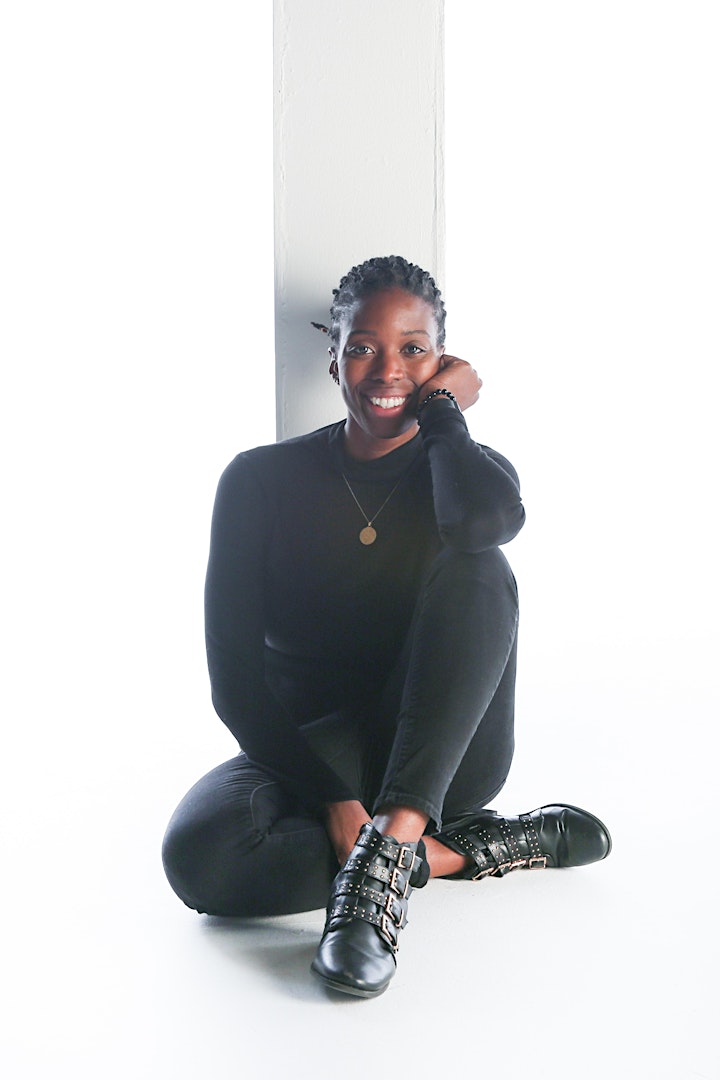 Davinia Tomlinson
Davinia is the founder of rainchq, a company she set up to help women take control of their financial futures.
She has over 15 years experience across the investment management and professional services industries including roles at Fidelity Investments and PwC.Davinia has a First Class Honours degree from Aston University, an Executive MBA from Cass Business School and holds the Investment Management Certificate (IMC).
Outside of rainchq, Davinia is a board director for Talawa theatre company, established more than 30 years ago to improve diversity in the arts. She is mother to two young daughters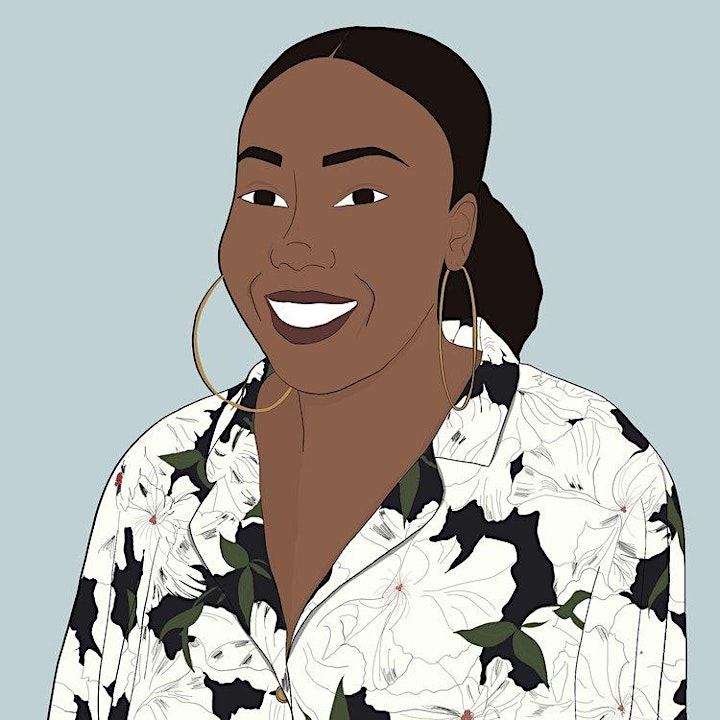 Parys Gardener
Graduating from the University of Westminster in 2017, Parys is an award-winning digital illustrator whose passion is increasing the visibility of Women of Colour (particularly black women), and empowering them to feel seen and represented in a range of narratives.
Parys is passionate about Bristol, her home city, and believes in finding ways to support, nurture and celebrate homegrown talent from diverse backgrounds within the arts and culture sector. Alongside her work as a freelance artist, Parys is also a recently appointed Board Member at the Watershed, one of the South West's largest cinema and cultural hubs.
Parys also is currently connected to the Creative Work Force for the Future (CWF4TF), a programme that aims to dismantle barriers faced by young people and young POC when joining the regions growing arts and cultural sector.
Parys won the Visual Artist of the Year at the PRECIOUS Lifestyle Awards 2019.