About this Event
The PRECIOUS Awards was founded in 2007 to celebrate and applaud the professional and entrepreneurial achievements of women of colour in the UK.
PRECIOUS Nights is a monthly event that gives you the opportunity to hear previous winners share the highs, lows and lessons of their business journey, give actionable tips and advice. 
It's about connecting and community in a unique atmosphere of collaboration and motivation. Come and be inspired and build your network with new contacts and friends, especially in these time of social distancing!
Join us.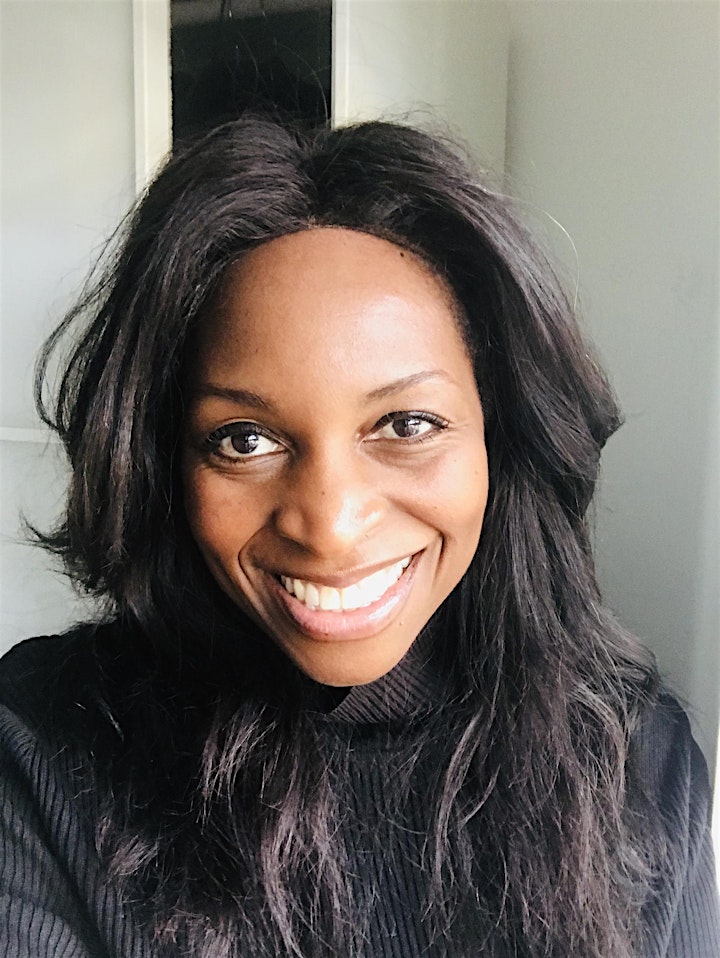 Our host for the evening is Arit Eminue .
Arit s a multi-award winning entrepreneur, career and leadership coach who helps businesses to recruit and retain talent and empowers people to realise their full potential in careers they enjoy.
She does this through DiVA an award-winning recruitment and training organisation specialising in creative, business, and digital apprenticeships, which she founded. Over the last decade, she has worked with well-known entertainment media brands including All3 Media, Sony Music, the BBC, Warner Music, Universal Music, Endemol Shine, Warner Bros, BMG, Sony ATV, the Southbank Centre, and many more. She also developed, in partnership with the BPI/BRIT Trust, the BRITs Apprenticeship scheme, funded by proceeds of BRIT Music Awards, which supports the next generation of music executives, and the UK Music Apprenticeship programme.
Arit holds an MA in Executive Leadership Development and Mentoring. As a Career Development & Leadership coach, she works with women who are looking to change careers or move into senior-level roles and delivers customised staff training programmes for employers.
Her YouTube channel provides viewers worldwide with tips on how to build careers they love either through employment, entrepreneurship or a mixture of both. www.ariteminue.com / Instagram & LinkedIn - @aritemine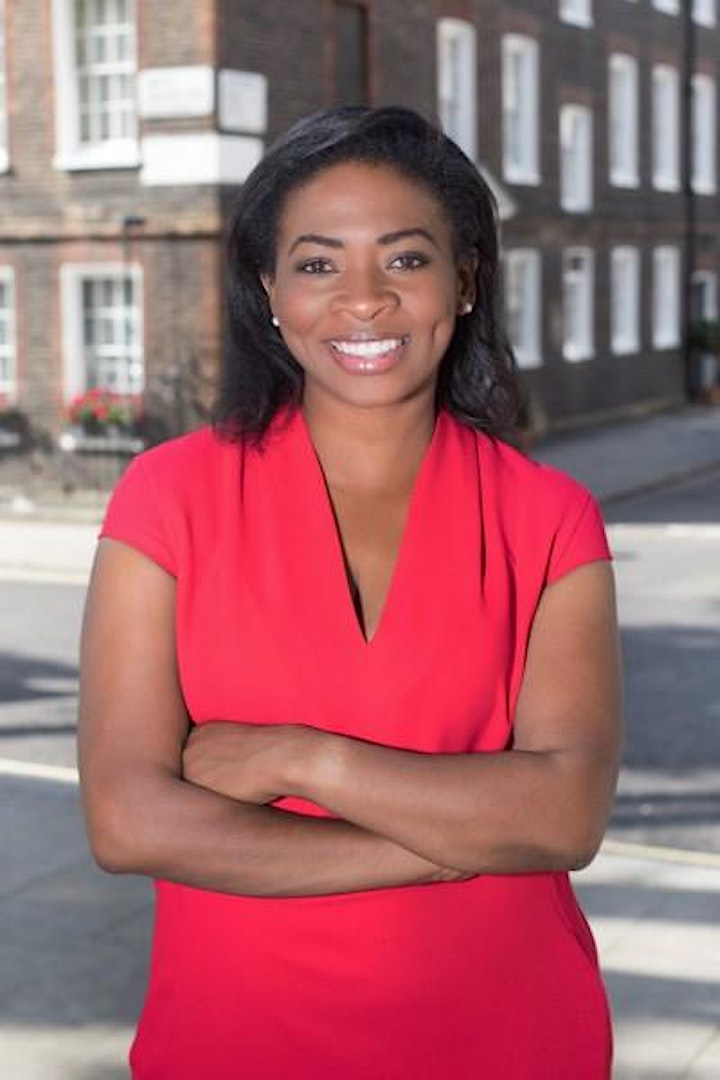 Denise Nurse
Denise Nurse is an award-winning entrepreneur, solicitor, and broadcaster. In 2007 she co-founded Halebury with Janvi Patel, a pioneering UK NewLaw firm. Halebury introduced flexible & agile working in the legal industry and was a leading business in diversity and inclusion. In 2018 Denise successfully sold the business to a global legal services company, and she stepped down from her role as VP Flex Resourcing in 2020.
Whilst working as an in-house lawyer at Sky, in 2004 Denise won an internal competition to become a presenter. She went on to present the Weather for Sky News & programming for Sky News, Sky Travel and Sky One. She then became one of the main presenters of BBC One's flagship programme, Escape to the Country.
She is an ambassador for Women in the Law UK, an Executive Committee Member of Minority Supplier Development UK (MSDUK), and a board member of One Dance UK. A keynote speaker on issues relating to diversity, women in business, law, and entrepreneurship, Denise is passionate about education, economic empowerment, and dance.
Denise has been recognised with the Ernst & Young Black Network Inspiration Award 2014, the Precious Award for Entrepreneurs of the Year 2015, UK Diversity Legal Awards for Diversity and Inclusion Initiative of an SME Law Firm 2016, We Are The City Rising Star Award 2017, Listed in 2018 TimeWise Power 50 List, and Woman of Influence & Power in Law 2020.
She lives in SW London with her husband and three children.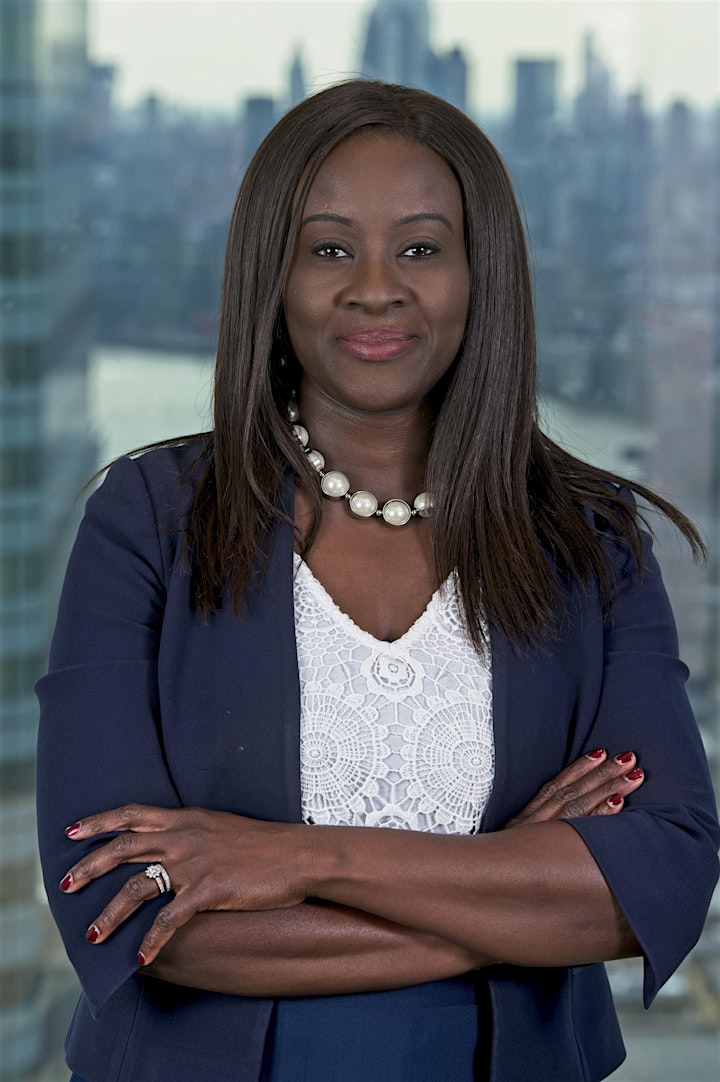 Sophia Aluko
Sophia is Head of Service Management, Transitions Management Office and COO D&I Ethnicity Co-Lead at Barclays.
Sophia joined Barclays in 2008 and had held a number of senior roles in Finance and COO where she has played an instrumental role on major transformation change programmes such as Mergers and Acquisitions, Divestments and Digital transformation.
Whilst in her role as Head of Service Management for the Transitions Management Office, Sophia managed the Transitions Services Agreement of the services that Barclays provided to divested banks in Europe and Africa.
Alongside this, she is passionate about diversity and inclusion (D&I), and is currently the COO D&I Co-Lead for Ethnicity Inclusion.Outside of work, Sophia supports gender equality initiatives and she is a Trustee at Global Fund for Women UK, an organisation that advocates for equality in the most disadvantaged communities.
Sophia has a passion for helping people, and does this through coaching and mentoring. She gives talks at career conferences to those looking to progress in their careers. She is also founder of The Steer Network, a non-profit,that provides career coaching and mentoring for professionals from diverse backgrounds.
Sophia is a qualified chartered accountant and has an MBA from Imperial College, London.
She won the PRECIOUS Outstanding Woman in Banking and Finance Award in 2019.