About this Event
Our Summer Retreat is ideal for any expectant mums + birth partners looking to learn relaxation techniques ahead of birth. With a focus on health and wellbeing, we deliver the renowned KGHypnobirthing course and tailored antenatal fitness programmes to help expectant parents prepare for labour and spend quality time together before their new arrival.
Our bespoke babymoon package includes:
- A 3 night stay in Northcourt Manor
- A Royal College of Midwives accredited KGHypnobirthing course.
- An exclusive maternity fitness programme.
- Daily pregnancy + partner work yoga.
- Relaxation workshops for you and your partner.
- Pregnancy massage
- Full body massage for your birthing partner.
- Q&A session with independent midwife.
- Fully catered with nutritious meals prepared with locally sourced ingredients by in-house cook.
- Luxury accomodation
- As featured in Evening Standard – Where to have the prefect Babymoon
- We've taken care of everything so you don't have to worry about a thing.
MOVE
Exclusive Antenatal Fitness Programme -
Movement during pregnancy is a must. Imagine turning up for a marathon without any preparation. With our exclusive antenatal fitness programme you will be supported through pregnancy birth and beyond. Included in the programme will be taught plenty of easy exercises you can do at home for the duration of your pregnancy to keep your body in peak condition for the labour ahead. We will also support you with information of postnatal exercises that will benefit you in the 4th trimester. Looking after your overall health and wellbeing at this time of life is extremely important in your physical and mental health.
We understand the effects pregnancy and labour has on the body and know that everyone is different. Our unique plans will be tailored to you and your needs that's what makes this programme so special. Lulu Adams our pre and postnatal fitness expert will be on hand to answer your questions and offer you advise throughout your stay. 'Exercise during pregnancy has so many benefits for both baby and for you: it can help your body cope better with the changes that take place in your body, prepare you for the physical demands of labour, improve your sleep AND, getting a healthy dose of endorphins (the happy hormones released during exercise) can help boost your overall mood and energy levels – because being pregnant is exhausting!
'I'm super excited to be joining the Bump and Mind team, and bringing some of my pregnancy workouts to this year's retreats. While I love helping mums to feel empowered in their bodies, I'm also pretty passionate about ensuring all their workouts are safe and appropriate for their bodies, as each and every one of us (and each pregnancy) is so different." – Lulu Adams
We haven't forgotten about the Birth Partners who will be whisked away to join in the high intensity workout of the day in a tailor made Daddy bootcamp specifically designed with the new Dad/Birth Partner in mind.
Yoga -
Pregnancy yoga classes will be held each morning to help guests start the day enlightened and energised. Partner work is utilised and so important for mother and partners bonding time with each other and baby. These classes will incorporate yoga postures, breathing and relaxation techniques which will aim to enhance mobility, ease aches and pains, and develop physical and mental strength in preparation for labour and beyond. The wonderful Joanna Hunt is committed to providing the highest standard of yoga instruction, with classes to suit everyone on the Isle of Wight and yoga intensives worldwide.
Joanna is a holistic family coach with a specialisation in child counselling and yoga therapeutics. She have been working in the counselling profession since 2006, and spent twelve years as a school counsellor and recreational wellness specialist in Boston and New York. She creates happy and healthy lives for individuals and families through yoga, meditation, mindfulness, self-care, and nutrition.
BREATHE
Full KGHypnobirthing Course -
The majority of your stay will be dedicated to the renowned KGH programme. The 10 hour course is designed to prepare both mother, partner and baby for labour and the 4th trimester utilising visualisation and relaxation techniques. This course is all about taking the fear out of birth. Teaching you to allow your body to do what it is designed to do. Using elements of hypnotherapy and giving you the knowledge of what's actually happening within your body during the birthing process. You will then be able to stop your conscious mind from 'getting in the way' of nature. Hypnobirthing certainly provides a more comfortable, calm and in control birth.
You will be provided with The Hypnobirthing Book by Katherine Graves, course folder including all scripts with direction to help you continue your practice at home and supporting MP3's. The course is taught by our Founder and Hypnobirthing Teacher, a self confessed birth geek – Tahnee Knowles DipHb(KGH).
Relaxation -
Daily relaxation with focus on positive affirmations will help to promote mindfulness and a general sense of well-being. You will be treated to a complimentary pregnancy massage to release any aches and pains or tension you may be carrying. Birth partners can also take advantage of a complimentary full body massage to fully relax and recharge. We have therapists on hand to provide a number of different treatments. All of which can be pre booked for guests to enjoy in moments of free time.
There will also be an optional Gong bath on the Saturday night. Sound therapy stimulates body, mind and chakras in ways that can't be reached by hand or acupuncture needle. The frequency of the sound penetrates your body's water and bone, to release blockages on a fundamental level. More than a mere escape from the city, this therapy dissolves worry, tension and fear. It leads to emotional release. It's a balancing therapy, bonding mother and child at their cores.
FUEL
Food -
Our wholesome hearty meals have been carefully prepared by our in house cook Francesca from The Modern Kitchen Garden using locally sourced island produce. A spread will be beautifully served to share at meal times. Vegan and vegetarian options will be available along with any dietary restrictions. We will eat as a family and enjoy sharing experiences and bonding over this unique moment in our lives. The fridge and pantry will be fully stocked throughout the retreat with energising snacks and refreshments from our favourite brands.
Nutritional Guidance -
Our PT is a an expert in pre and postnatal nutritional guidance. You will receive a nutritional guide with plenty of tips, tricks and facts that you can carry well into parenthood. We want to ensure you have a healthy start to the next stage of your life.
** ** ** ** ** ** ** **
Venue
Our venue boasts a stunning countryside feel, nestled in the middle of the island surrounded by Mother Nature. Northcourt Manor, the largest of the Island's Jacobean manor houses, was built in 1615 on the site of a monastic building, dating back to the 13th century. The perfect location to relax and prepare for one of the most important days of your life so far. All rooms have King Size, Super King and Twin beds to ensure you catch up on some much needed rest. Family rooms are available for parents wishing to bring older children who will be cared for during the day by an in-house Ofstead registered nanny. On registering we will email you all the necessary information you need to make your room choice.
Find Us
Set in the picturesque town of Shorwell. The house nestles just below the Chalk Downs, two and a half miles from the sea and beaches, in an area of outstanding natural beauty. Isle of Wight is conveniently located a 2 and a half hour journey from London and can be reached by ferry as a foot passenger or by car. Ferries operate regularly from the mainland ports of Southampton, Portsmouth and Lymington. If arriving by car there is ample on-site parking and if arriving by foot we can arrange transfers to and from the ferry at an additional cost.
We run an affiliate discount code with all ferry services on the island. Please contact for codes.
Prices start from £899 per couple.
Payment plans available. Please enquire.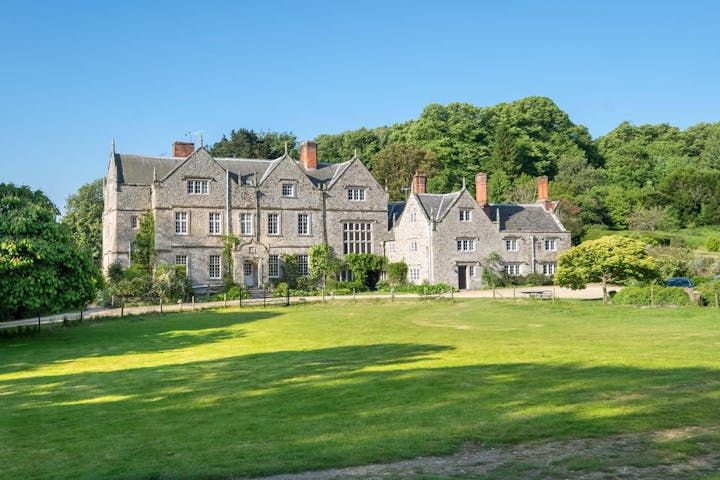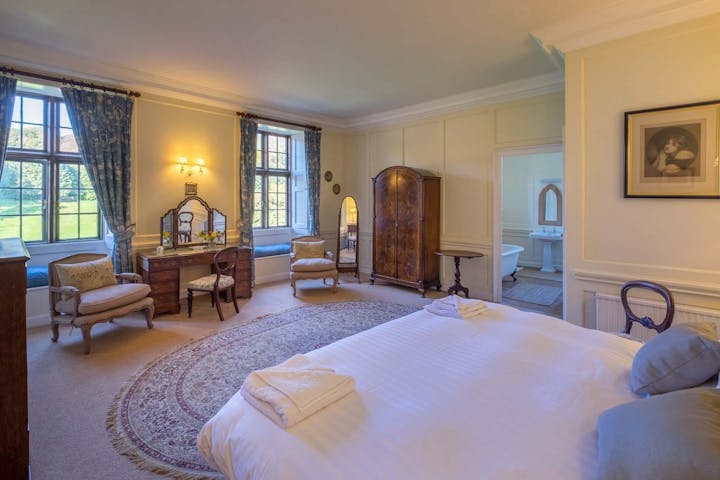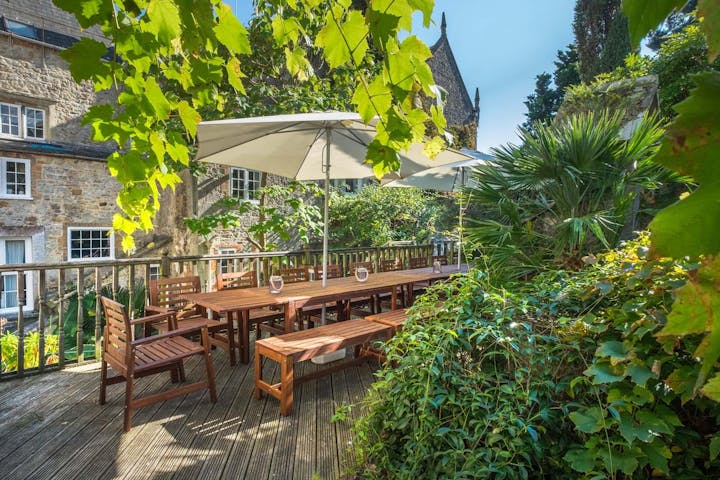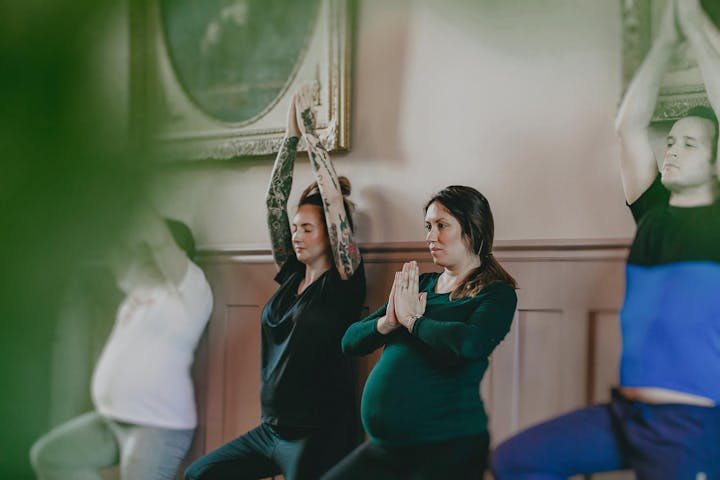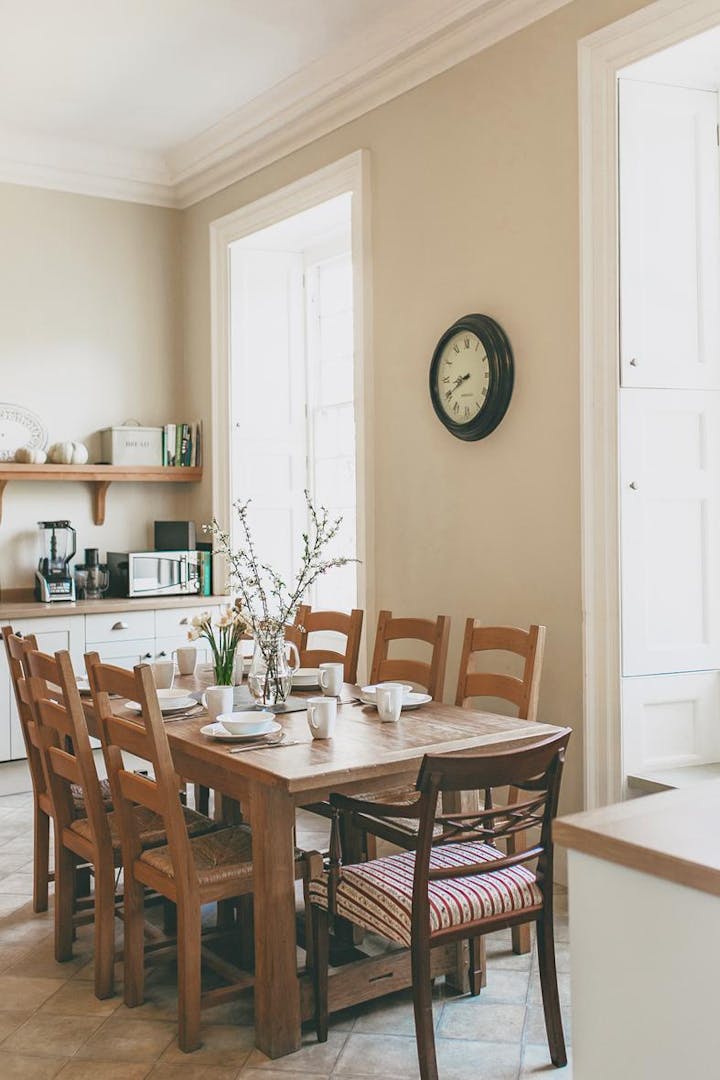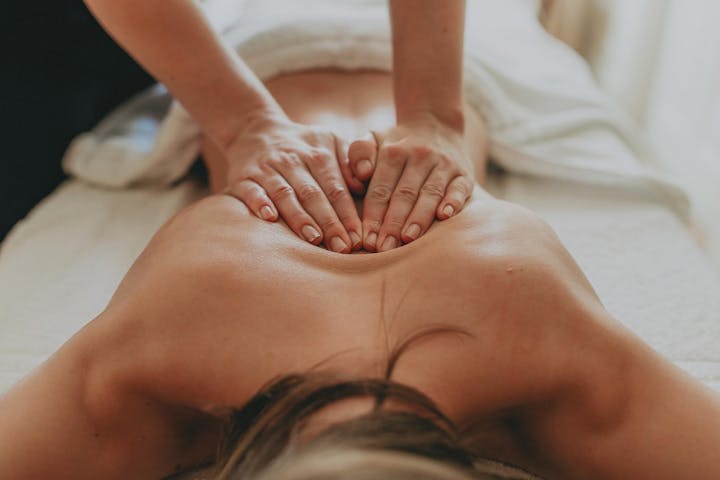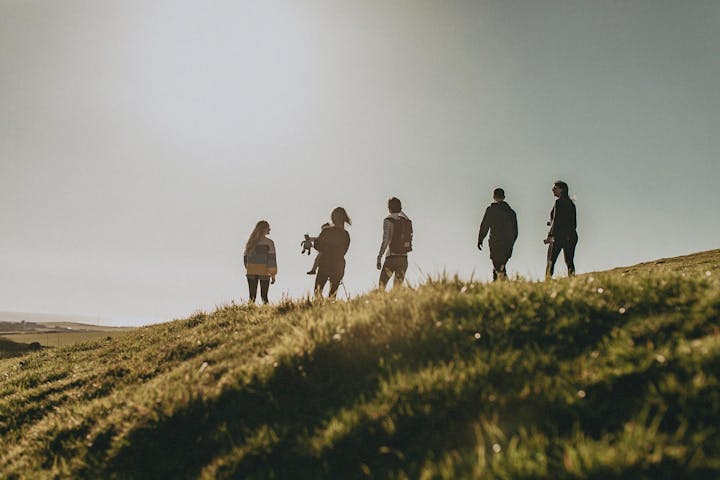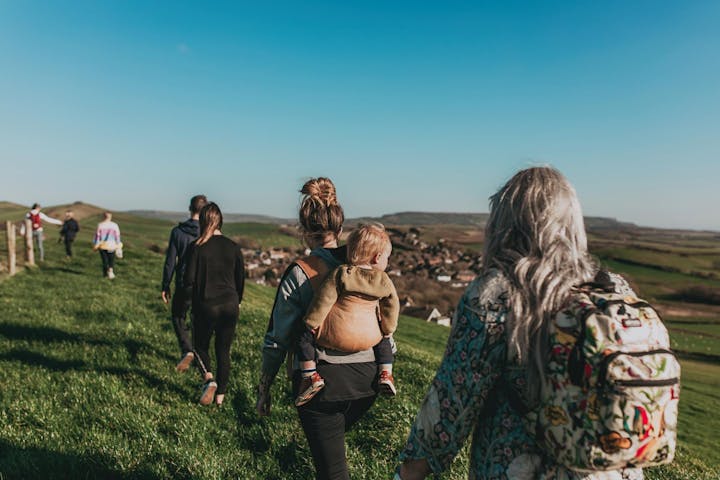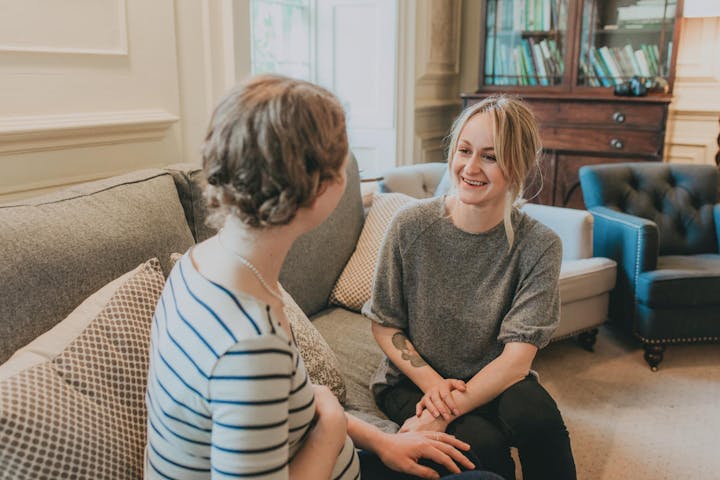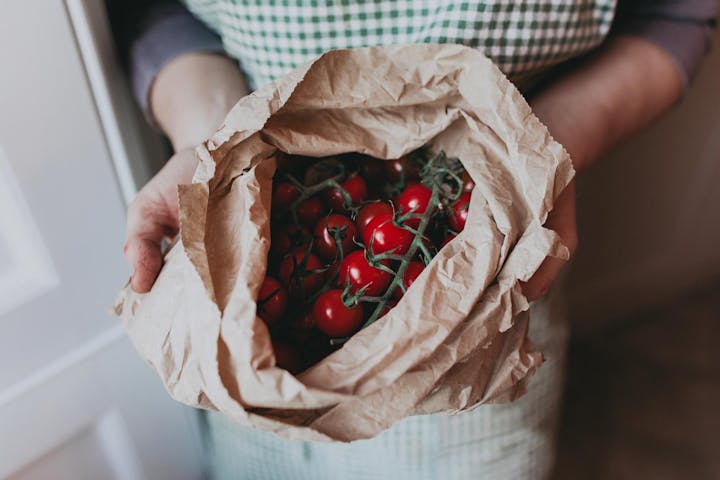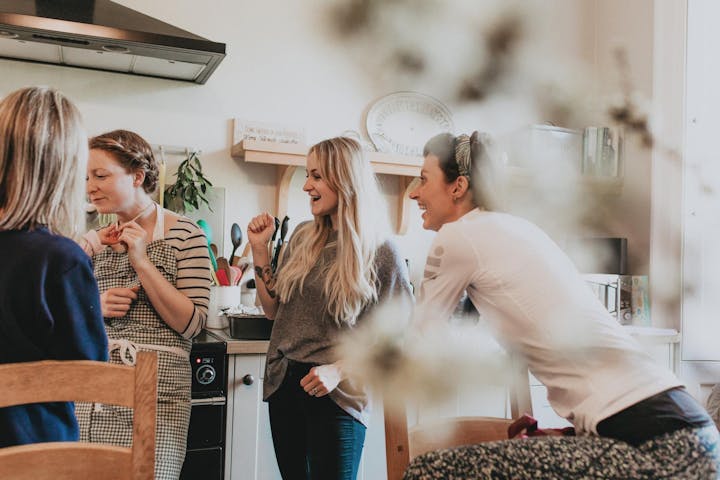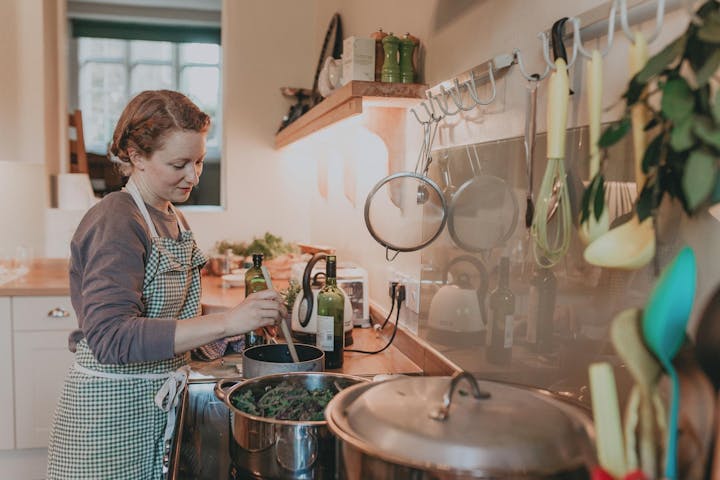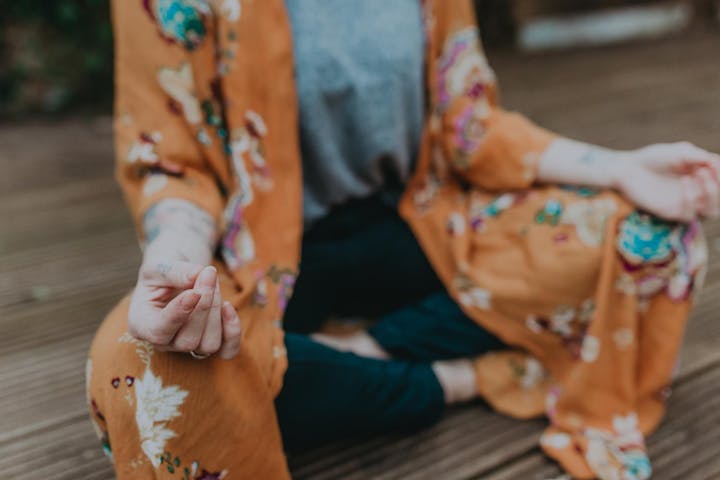 We can't wait to welcome you on our retreat and guide you in a more positive birth experience.