Preparation for Marketing - Course for Therapists and Coaches

Monday, 26 February 2018 from 19:00 to 20:00 (GMT)
Event Details
For therapists and coaches on a budget, wanting to overhaul their business, or just needing to begin somewhere, this is a simple starter course.  
"I think your course is really good. I love how clearly and honestly you've thought it through. I think it's appealing for therapists because it does highlight the more friendly, caring side of business. I think it's lovely and supportive - like a cosy quilt you want to snuggle into." Jenny Skinner Alexander Teacher
It is designed for therapists and coaches who have conflict about marketing and want to grow confidence to ensure they are ethical in how they promote themselves.  
It doesn't matter whether you are starting out or established, this course will give you a sound basis from which to feel comfortable with promoting yourself.
---
 HOW DOES IT WORK?
This course is a supported home study. You can do it anytime you wish, and allow as much time as you wish, though I suggest a minimum hour a week to focus and carefully work through the tasks.  Every two weeks for 16 weeks you will receive an email module with: 
structured questions/tasks to answer which get you thinking about and planning your business

top tips and bottom blips
a video or audio clip about an area of marketing where I share my experience and approach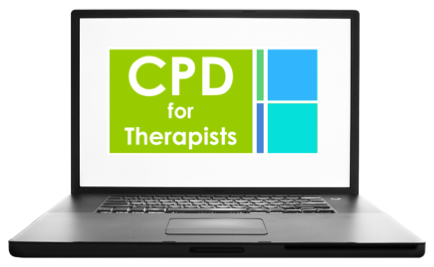 Marketing doesn't happen by magic: you will have to be active in attending to the questions, and acting on what you decide!
However, the course does provide a solid start and plenty of gems and help from an experienced practitioner.
It doesn't matter when you sign up, that is when your course starts!  If you need a break, just let me know.
NB No mailout on Easter Monday
 Content:
Week 1   GETTING IN THE MINDSET TO MARKET - taking away the pain of the bit we didn't sign up for!
Week 2   MAKING EVERYTHING SAFE - for you and your clients
Week 3   RESEARCH - a vital piece of planning to transform your confidence
Week 4   BRANDING...OR BEING YOURSELF? - on being authentic and ethical
Week 5   TALKING ABOUT WHAT YOU DO - simple steps to make your communication heard more easily
Week 6   WHAT DOES THE CLIENT WANT? - most therapists focus on what they offer rather than the client. Take a look through their eyes
Week 7   INCREASING AWARENESS - comfortable steps to being visible 
Week 8   REVIEW AND RENEW - gathering and regrouping, an essential element 
Who is the tutor?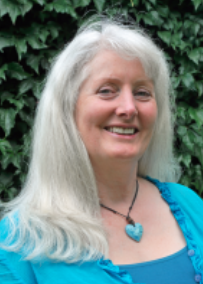 Cathy Towers has many successful years in private practice and has offered training in building your private practice since 2007. She regularly attends mainstream business building events and intentionally combines what she learns with spiritual laws of success.
In 2010 Cathy opened Exeter Mind and Body Clinic where she hosts a great team of counsellors and natural health practitioners.  She runs Facebook and Twitter for a couple of organisations.
Money-back guarantee: If you look through the first week's session and feel that the style is really not for you, please do contact me within two days and I can arrange a refund, which means you will not receive any subsequent session emails. Or you can contact within six days and this refund agreement is still possible minus the booking fee charge made by Eventbrite. After six days no refund is available.
When & Where

Home Study


United Kingdom


Monday, 26 February 2018 from 19:00 to 20:00 (GMT)
Add to my calendar
Organiser
Cathy is co-founder of BUSINESS THERAPY with Sue Haswell
We help you put your relationship with your business "on the couch", taking the pressure off doing to pause in reflection.
Do you offer a service which is deeply personal and find that conventional marketing stressing you? You need a perspective which is about the relationships you have around your business.  We offer a considered psychological approach to improving your confidence and connection in relational marketing in three areas:
YOUR RELATIONSHIP WITH YOUR WORK
YOUR RELATIONSHIP WITH MONEY AND WORK
YOUR RELATIONSHIP WITH CLIENTS AND REFERRERS
My name is Cathy Towers and I have been a psychotherapist in private practice for about thirty years. I also speak and run workshops on the topics above.
If you are looking for a "six-figure income" as promised by many business coaches, then I am not your woman as although I teach about money, earning it is not what I focus on. Why? Because I believe when we do work that we are passionate about, and involves SERVICE then money is rarely the driving force and making it the main focus creates conflict not comfort.   I focus on the beliefs and behaviours we have around money, and the parameters we set in our business.  That way we ensure that earning a fair fee feels good not bad.
If you are seeking the skills and confidence to become professionally visible in a way that feels clean, ethical and authentic, then I'm worth a conversation.  My principles are not compromised and I can still pay the mortgage!