Description
Perfect your business plan and pitch deck to obtain the funding your business needs to grow.
Join us at this workshop to find out what lenders and investors want to see in your business plan and how to deliver the perfect presentation. PwC, NatWest, Crowd for Angels and award-winning pitching expert Chelsey Baker will deliver advice on how to encourage funders to finance your venture, the key steps to take in expanding your business and how to overcome challenges in growth.
*For this event, we are offering you an invaluable opportunity to show off your pitch to the investors and get expert feedbacks. So, don't miss your chance and book the Business Showcase tickets now as we can only select limited number of pitches!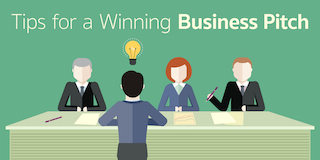 Special Guest Speaker aka Pitching Expert:
Chelsey Baker is recognised as one of the UK's leading business mentors, author of "The Pocket Mentor" book and founder of 'Broadcasting you Business. Having won the British Bankers' Association's "Excellence in Enterprise Mentoring Award" at BAFTA and the prestigious title of "Business Mentor of the Year" awarded by Start Your Business magazine, she is a mentor to hundreds of businesses throughout the UK. Her sales, PR & marketing mentoring is well known to deliver outstanding results helping start-ups and SME's raise their profiles and increase profits.
People spend months waiting to get in touch with our special guest Chelsey Baker, who has trained hundreds of businesses for successful investment pitches! Don't miss out on your chance to receive crucial skills advice from Chelsey to develop a winning presentation.
Companies you'll be meeting: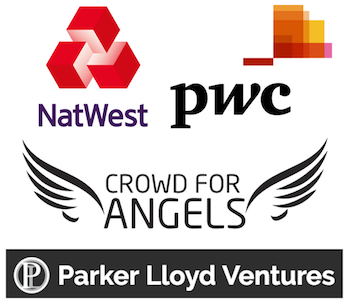 Experts whom will be giving feedbacks:
Andrew Adcock is the Chief Marketing Officer at Crowd for Angels. Prior to joining Crowd for Angels, Andrew worked at NinetyTen, a web application developer and provider of Private Social Networks. Andrew has been responsible for creating the Crowd for Angels marketing channels and media, the running of day-to-day marketing activity and communicating with investors and companies. He is committed to combine his passion for social media and business in providing high levels of client satisfaction and understanding.
Paul Lantsbury is the Senior Finance Partner at PwC. He is a part of an exciting business within PwC called My Financepartner and works with ambitious, growing businesses to help them reach their full potential. My Financepartner combines rich and highly visual management information, advice and flexible accounting support to help businesses of all sizes to fully understand the key drivers behind their financial performance and better appraise future opportunities.
Chris Kettle is NatWest's Entrepreneurial Development Manager in London. In this newly created role, Chris works closely with the capital's leading start-ups, entrepreneurs, SMEs and other organisations that make up the vibrant and buoyant London Ecosystem. Over the past 10 years, Chris has held a number of customer-facing and operational roles within the bank which has enabled him to understand and identify a myriad of ways that he and NatWest are able to support the entrepreneurs who drive economic growth and support UK PLC.
Darren Rebeiro is the digital director at VentureFounders. He is responsible for overseeing the marketing department. He focuses on development and management of every digital touch point, from initial registration through to investment, across all digital channels, as well as working closely with the investment team to create digital marketing strategies to support.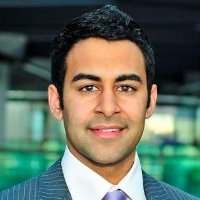 Reece Chowdhry, founding partner at Parker Lloyd Ventures, has worked at Morgan Stanley, Barclays Capital, and as a Management Consultant at EY. Since leaving EY, Reece has invested in various start-up ventures within the property, tech, and leisure industries. He has also become a Board Advisor for PLS solicitors and LandlordInvest.
Event Agenda:
• 5.30-6.00pm: Arrival and Registration
• 6.00-6.10pm: Welcome from BFS & Sponsors
• 6.10-6.50pm: Special Guest Chelsey Baker

• 6.50-7.10pm: Presentations
• 7.10-8.00pm: Pitching for feedback & opportunities
• 8.00-9.00pm Networking with Drinks
Is this event right for you?
If you're a business owner, director or a startup founder looking to attract external funding, want to learn how to put together an investable business plan and build your winning pitch in one evening - then yes!
You will learn:
• How to create the ideal pitch-deck when trying to get funding;
• What investors need to know from leading pitching experts;
• How to best present your market strategy, competitive advantages and risks, financials and funding requirements to investors.
Event Sponsored by: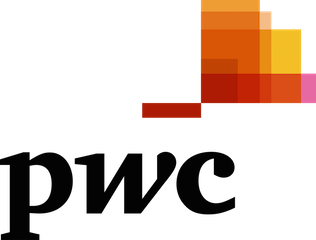 Organisers:
Arina Osiannaya, Managing Director
+44 (0) 740 584 70 13 | arina@businessfundingshow.com
Host:
WeWork is a platform for creators. They provide you with everything you need to create your life's work. They're growing our community in London with new spaces opening up throughout the city, get in touch to learn more: https://www.wework.com/locations/london/soho-london
***WeWork security request***
WeWork has requested that all attendees provide us with:
- Full name
- Email, and
- Company name
Make sure to complete the Eventbrite link per each visitor
Note: You may not be allowed into the building if you do not provide the above RSVP
We appreciate your cooperation in updating your RSVP to be an accurate representation of whether you will attend.
TICKETS TO THIS EVENT ARE NON-REFUNDABLE.