Preparing for Growth, International Expansion & Exit – Is Your Business Rea...
Description
Who should attend?
Business owners and individuals running or working in established SMEs looking to initiate sustained growth, expand internationally while minimizing trading risk and, understand how to maximize saleability.
What will it give me?
An in-depth understanding of:
The reasons why businesses fail; the pitfalls to recognise and avoid in order to initiate and sustain growth
The need for a robust currency strategy – how to align with your end goal of maximising saleability and the value of your business; dos and don'ts when expanding your business abroad.
How aligning your growth and exit strategies, can add long term value to your business.
*Each attending business will have the option of a complimentary qualitative diagnostic business assessment, FX health check and business valuation after the event.
What do I need to bring?
Pen, note pad or tablet and the most attentive and interactive version of you
Who is sharing their experiences?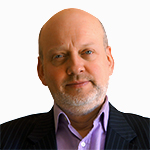 Steve Jessop is a business growth mentor and trainer who has been helping b2b sector businesses improve their sales performance over the last 25 years. He co-founded a leading sales improvement consultancy in 1992 which leads cultural change programmes for multi-nationals and niche businesses. Steve has held front-line and leadership positions with companies in five different markets, running programmes for clients in the UK and internationally.
Steve's strength lies in coaching small, medium and large businesses from the front, identifying the gaps and implementing measures to close them.
He is married with three children in their 20's and is a volunteer for Age UK's 'Befriending' service which provides bursts of conversation time for senior citizens who don't see a new face very often.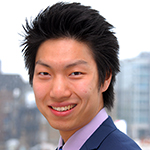 Si Cong Ma is a senior consultant at Smart Currency whose work with his clients involves understanding all aspects of running their business, in order to better recognize their exposure to currency market volatility. Si is instrumental in helping his clients develop strategies that help them to reduce losses, mitigate risks and grow their profits.
Si has enjoyed competing professionally in mixed martial arts and plays badminton in his spare time.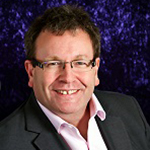 Rob Goddard is MD of Evolution Complete Business Sales and has spent more than 30 years working at senior level in Financial Services, Commercial Banking, Insurance and, for the last 12 years, mergers & acquisitions.
In the Business-to-Business arena, Rob's skills include Management Consultancy, Sales and Marketing. He has recently published his first business book, The 11 Commandments and 7 Cardinal Sins of Selling a Business.
Rob has been responsible for the sale of 314 SME businesses, representing more than £2 billion in transaction values.
His experience and unique blend of skills enables him to advise and assist business owners at every stage of the business sale cycle, from growth to exit planning, including planning for investment funding, and strategic value creation, through to achieving successful sales for maximum value.
Rob is a family man and outside of work, is passionate about F1 racing, theatre and watching his beloved Arsenal FC.
Organiser of Preparing for Growth, International Expansion & Exit – Is Your Business Ready?
Advantage Business Partnerships are a Management Consultancy Firm that provides coaching, mentoring and training for owner-managed businesses, however we have much more depth than your typical consultancy firm.
We are a diverse and experienced team of business coaches, mentors, trainers and consultants all with proven track records and able to help businesses in any industry or sector.
WHO WE HELP
We focus on and advise the range of UK companies that is collectively known as Small and Medium Enterprises (SMEs).
Our current portfolio includes a diverse mixture of SMEs ranging from small start ups to much larger, multi-million turnover established businesses.