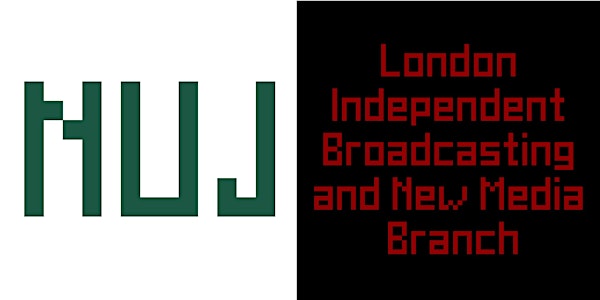 Preparing for the Delegate Meeting - NUJ London independent broadcasting an...
Location
NUJ Headland House
72 Acton Street
Kings Cross
London
WC1X 9NB
United Kingdom
Description
The NUJ's Delegate Meeting DM 2018 will take place in Southport from Thursday 19 April to Sunday 22 April 2018, including sector conferences (19 April). One of the roles of the branch is to nominate people to DM-elected bodies, councils and committee (details below) before 21 November 2017.
The other main role of the branch is to propose motions to the DM. Members can propose new policy positions, rule changes and campaign ideas to the branch for consideration as the branch's motions. For ideas, have a look at the DM information on the NUJ website.
We'll also start the process of deciding the branch delegation for DM.
We will also carry out the usual branch activities of electing new members and giving you the opportunity to tell us what's going on in your workplace.
The relevant bodies for our branch are:
DM elected bodies:
TUC delegation
Women's TUC delegation

Executive councils:
Industrial councils:
Other bodies: