About this Event
Birkbeck isn't like other universities: our classes are held in the evening, so your days are free - to study, work, volunteer or just do your own thing. Our student body reflects London's many diverse communities, and people studying with us come from all walks of life: we've got students from 18 to 80+ years old!
If going to university is something you've thought about but you don't know how to make it happen or aren't sure if it's for you, why not come along to this friendly afternoon workshop, where you'll be able to meet some of our experienced staff, current students at Birkbeck and others who are also just starting out on their journey to university too.
You might have been out of education for a long time, have a disability or have faced challenging circumstances in your life which have made studying difficult in the past. Maybe you feel like it's too late or you wouldn't be able to study at this level? Or perhaps you've got an idea about what you'd like to do and just need some help with taking the next steps. If you have an interest in studying at university, whether now or at some time in the future, you're welcome to come along. There'll be free childcare for attendees at the event, so if your little ones are on half term - just bring them along - see below details of how to book this.
This friendly and informal session will:
• explore the courses on offer at Birkbeck, especially for people without prior UK qualifications;
• offer practical advice and guidance with overcoming common challenges and concerns around returning to study for people who haven't been to university before;
• give a taster of a university lecture by a Birkbeck lecturer in Applied Linguistics held in an actual Birkbeck classroom;
• take you around the campus so you can see all the different buildings and facilities;
• provide information on funding undergraduate study, including undergraduate scholarships for Camden residents from low income backgrounds.
Please take a moment to read the Guidance for applicants below before booking your ticket, to make sure this event is the right one for you. If you have any queries, you can email us on getstarted@bbk.ac.uk.
Please note will not be providing in-depth subject specific guidance at this event. If you would like to find out more about course content then you can visit our website on www.bbk.ac.uk/study or alternatively there is an Open Day at Birkbeck on Saturday 22nd February, which will include subject staff who will be on hand to answer questions and discuss subject specific advice with you. To book a place at that please visit www.bbk.ac.uk/openeve
If you are interested in learning more about student finance, including student loans, grants and discounts, we are running a separate workshop on these topics from 6pm (in the same building). You can sign up for that workshop here: https://www.eventbrite.co.uk/e/get-started-money-at-university-financial-support-and-budgeting-tickets-77272794007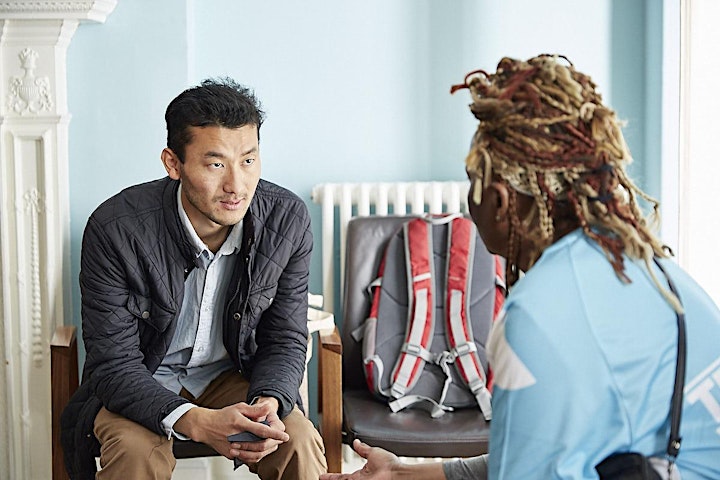 Guidance for attendees
• This event is free and open to anyone who is interested in going to university to study a first degree or an introductory course.
• This event is also open to anyone who has not previously studied at university in the UK before. If you do have a first degree from the UK and are interested in postgraduate study, please see our Get Started: Postgraduate Study event.
• No prior knowledge of Birkbeck or its courses is required to attend but we recommend that you take a look at our list of available courses in advance, so that you can see what is on offer and, if you want to study a particular subject, make sure it's offered at Birkbeck. The list can be found here: http://www.bbk.ac.uk/study/2020/undergraduate/
• Tea, coffee and biscuits will be provided at the event.
• A crèche will be available at the event, please email getstarted@bbk.ac.uk when you book your own place at the event to let us know if you will be bringing any children with you, and any information about them.
• We encourage you to bring along questions or concerns, so that we can go through these with you on the day. You will also be able to speak to current Birkbeck students.
• Please arrive on time as we will start promptly at 2pm.
-----------------------------------------------------------------------------------------------
Accessibility information:
There will be step-free access to the rooms via lifts. There may be doors in the corridors which need to be opened manually.
Please contact us in advance of the event at getstarted@bbk.ac.uk with your accessibility requirements so that we can ensure you will be able to get the most from this event. For some requirements, e.g. BSL interpreters, we may need a few days' notice to make arrangements, so please let us know as soon as possible.
Please contact us if you have any concerns around travel costs to attend this event.
Children and babies:
There will be a free crèche facility at this event. Please email getstarted@bbk.ac.uk to book a space. A reminder we will need to know at least one week before the event if you need childcare, and we may not be able to accommodate any requests received after this.