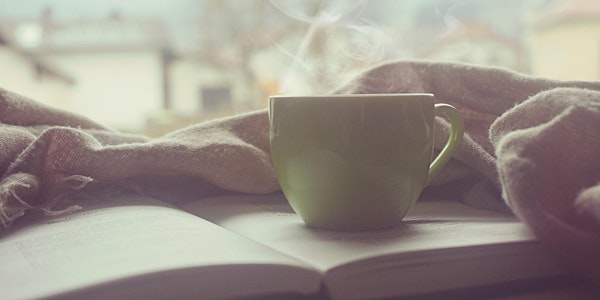 Prescribe Culture Highlands Referral Partner Breakfast Briefing
Have a role in the NHS Highlands region working with individuals in the community who are living with the impact of loneliness/anxiety
About this event
Do you have a role in the NHS Highlands region working with individuals in the community who are living with the impact of loneliness or isolation, anxiety, stress or depressive symptoms? You may be a GP, Community Link Worker, Social Worker, faith leader or part of a community mental health service. If so, this Prescribe Culture Breakfast Briefing may be of interest and benefit.
Prescribe Culture is the University of Edinburgh's award-winning heritage-based, non-clinical initiative supporting health, social care and wellbeing (https://www.ed.ac.uk/information-services/library-museum-gallery/cultural-heritage-collections/museums-and-galleries/prescribe-culture).
As part of a UKRI funded research project, the University of Highlands and Islands and University of Edinburgh are working with High Life Highland Culture and Rangers Services and Museums Heritage Highland to pilot Prescribe Culture's Programme 6, across areas of the Highlands, as identified by the museums, heritage and ranger service localities and including some of the Highland partner sites as 'destinations' on the Prescribe Culture Take 30 Together Virtual (T30TV) online social prescribing programme.
Take 30 Together Virtual is online and takes place every Wednesday lunchtime. It has a tagline 'escape, explore and e-socialise with the world of heritage'. The programme has been running since May 2020, developed in direct response to the impact of the COVID-19 lockdown, and now has an intergenerational, international membership. It is open to anyone 18+ seeking support for connection and wellbeing improvement. It is self-referral.
Programme 6 is designed as early invention for those who are feeling disconnected from the world around them, stress and/or socially isolated. The individual will have a choice of a 6 week heritage or nature-based prescription, each session running for 90 minutes and located in one of the participating museums, heritage venues, Ranger Service base or community centre. There are 8 places available in each Programme 6. Places on a Programme 6 are by referral only via the nominating referral partners, such as GP, Community Link Worker, Social Worker, etc.
If you would like the opportunity to be a referral partner into the Prescribe Culture Highlands pilot, please book you place on this briefing session and/or email PrescribeCulture@ed.ac.uk for more details.