Description
In recent years, we've seen a massive influx of new digital products. There are now more than 300,000 health apps, with 200 new ones launched each day. But although health and pharma tech is becoming increasingly prevalent, it's still treated with mistrust.
Our recent survey shows almost 60% of respondents believe pharma manufacturers care more about their profits than their patients. But at the same time, one in two finds it difficult to remember to take antibiotics, and almost one out of three don't read the enclosed leaflet provided with antibiotics.
How can we use digital service design to regain patients' and HCPs' trust? What are the key challenges and opportunities faced by pharma brands? And how can digital patient engagement solutions help to shift power back to patients?
Come along to our BIO breakfast to explore why pharma brands must be prepared to deliver services that put patients and HCPs at the heart of the process, and how to create a lasting change with a patient-first approach.


---
Leading the Session: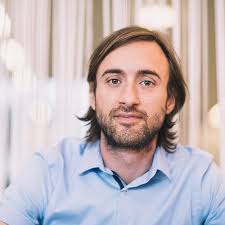 Peter Veash, CEO
Peter founded The BIO Agency in 2006, bringing together pure-play digital experts to create digital change. It's now 150-strong and one of the UK's most successful transformation agencies.
Peter champions CX-led, results-driven experiences for both consumer and B2B brands. His key strength lies in building his vision on a strategic understanding of consumer behaviour and desires, in order to deliver transformative new products and services.
With regular appearances on the BBC and CNN as well as a role in advising the UK Government, Peter's rising reputation as London's go-to digital expert has seen his business enjoy rapid growth in recent years. In 2018, Econsultancy accredited him as The Most Influential Person in the digital industry.



Charlie Attenborough, Partnerships Director
Charlie has over 20 years' management experience in the sales and business development field. He has worked with a number of world-leading brands including National Geographic, Fortune Magazine and The Economist to manage and grow their key client partnerships throughout EMEA and APAC.
Utilising his passion for innovation and a strong expertise in developing bespoke client management solutions, Charlie is now leading BIO's sales team to drive long-term growth and ensure effective management of key client relationships.