Description
TRANSFORM YOUR PRESENTING AND THINK LIKE A STORYTELLER
"Storytelling" is the language our human brains use to make sense of the world. By learning to present and think like a storyteller, you develop the skills and strategies to transform dry professional messages into emotionally engaging, credibility-enhancing experiences that inspire meaning, belief and action.
You also make it easier for yourself as a presenter because storytelling triggers better recall and grows confidence.
When we present – or speak to a group – the most important factors are:
Having something real to say

Building a connection by truly thinking about the group and their needs

Showing why you have a right to 'lead' on this and why they should care about the subject - or your approach

For most of us though, presenting isn't something we relish - nerves and other self-imposed expectations often sabotage success or reduce our impact. This is often because we don't know how to find the three vital ingredients above. Having them in place allows words to flow naturally 'in the moment', aligns our body language and makes us more credible.


In this workshop, we show you how to take some of the challenges out of presenting and put 'natural' back in – so you can engage with your audience and present effectively. We will build your confidence and skills by moving from an easy conversational starting point to some mental strategies and story-based techniques that act as a presentation support structure for you.


We share valuable tips and strategies modelled from some of the world's top communicators in business, media, political and leadership roles. And we have successfully applied this to help individuals and pitch teams of all stages and ages!


For many of our delegates, these sessions have opened the door to a different kind of presenting. We don't promise an instant success, but we do believe this will set you on the road to easier, more enjoyable presenting.
This session is limited to a maximum of six people as it includes several practices and feedback sessions to help you:
Experience the difference
Storytelling in presenting reduces memory load and allows your words to come in the moment. Experience how this works for you – building confidence and the ability to present more naturally and fluently.
Create buy-in
Storytelling when presenting empowers us to build "bridges of connection" with our audiences, creating trust and understanding through shared experiences.
Build context for change
Storytelling helps us explain the what, how and why behind a business case in a much more compelling way than bullet points.
Engage your listeners
Storytelling lets us engage the curiosity, emotion and imagination of others, allowing them to see the future we're helping them make real.
Humanise complex ideas and data
Storytelling puts a face to facts and figures, improving understanding, deepening relevance and suggesting a meaning that triggers action.
This workshop is for those wishing to take a step up in their communication and presentation style. We have worked with senior leaders, marketing managers, communications professionals, data insight managers, change managers, project managers and many others - anyone who is ready for the challenge of truly being able to move others to action.
Overall, as a delegate attending this workshop, you will ...
Understand how to connect with audiences in the context of a business presentation

Learn what makes an effective presentation structure

Discover the right ways to start your presentation

Draw on the practices of top business leaders and communicators

Increase your confidence and leadership presence when presenting
The team we draw on for these workshops has helped leading organisations, such as RBS, GSK, Novartis, Servier, Abbvie, Omnicom Group, Transport for London, Skipton Building Society, Northumbrian Water and The Swiss Institute of Bioinformatics develop their storytelling, presentations and leadership capability – as well as working with senior communications executives and teams from charities, ad agencies, media consultancies and NGOs across Europe.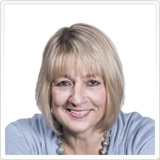 Deborah Goodall is the founder of Fruitful Conversations and a highly experienced leadership and communications coach with additional expertise in cognitive linguistics, change management and storytelling. Since 2001, she has helped hundreds of business leaders develop a compelling business story and a style that engages and attracts. Her earlier career included senior roles in pharmaceuticals & communications.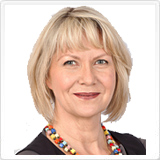 Nicole Utzinger is an internationally renowned communications consultant and coach, specialising in executive presence, employee engagement and storytelling in leadership. Her work has led to a number of notable culture shifts in blue chip global corporations and across different sectors. She has introduced and supported long term storytelling programmes in several international organisations.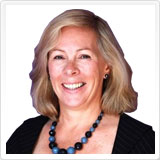 Susan Mayor is an award-winning journalist and highly experienced writer, facilitator and trainer. She has worked for 20 years in journalism and communications and helps our clients combine storytelling with their corporate narrative - extending their reach into the written as well as the spoken form.
Our present with storytelling programme is also available inhouse…
NB. Our full storytelling services are also available inhouse as workshops and coaching focussing on different aspects of storytelling, leadership, corporate narrative and writing.
To pay by credit card, click on the green button above. To pay by invoice, please email deborah@fruitfulconversations.co.uk
If you would like to speak to one of us about this workshop, we would be happy to take your call. Please contact us as below. Otherwise, we very much look forward to welcoming you on this workshop.
Call: +44 (0) 1380 860 003
Please also see our website for further information on our communications services and our leadership development and change programmes.
www.fruitfulconversations.co.uk