Description
These days, everyone has to be a presenter, but it can be hard.
You are scared before you speak


Petrified with panic when you present


And dread delivering a talk!
Do you go to pieces whenever you are in front of people? FIVE WHOLE PEOPLE?
How about FIFTEEN?
Does the thought of FIFTY send you into a spin?
Do you struggle to get your point across?
Forget what you wanted to say?
UM and Arr a lot?
Fiddle about?
Hate people looking at you?
Struggle to make eye contact?


I understand your anxiety around public speaking.
• Brain Freeze
• Clammy palms
• Blushing
• Excessive sweating
• Hairs standing up on the back of my neck
• Feeling sick
• Dry mouth
• Shaking
• Forgetting what I was going to say, even just a few words
• And I remember I would rather do anything than stand up and speak!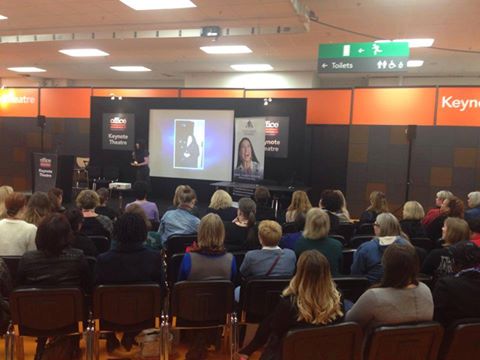 Have you ever sat in an audience and felt sorry for the person presenting? You feel their anxiety coming across and wish you could help them out? Worse still, have you ever been bored by a speaker or cringed at their amateur style of delivery?
You can overcome any fear and present with confidence.
Speaking is the fastest and most surefire way to be seen as the leader of your industry.
The speaker is the one who has the most respect and attention in the room.
The person who presents is the voice we listen to. They are the one with the ultimate authority.
Of course you know this - it makes perfect sense!
SO
What would happen if you didn't conquer your fear of speaking?
Nothing.
That's right.
Exactly nothing.
But what if you want more from life?
How can you be seen as a leader?
How do you show you are totally worthy of your fee?
How do you demonstrate you are entitled to a pay rise?
How do you win new business and secure your position?
How do you make your contacts count in a networking situation?
You just know that you have to speak up or stay put.
So wouldn't it be in your best interest to get good at it?
You can be yourself AND be a great presenter - I'll show you how
Imagine being the true, authentic YOU.
Speaking well, even if it is for five, ten or fifteen minutes will demonstrate you as
Confident
Engaging
Dynamic
Charismatic
Interesting
Fascinating – the list goes on…
You will learn 5 key things in 1 great day
I won't bamboozle you with endless information that you'll never put into practice, just simple practical ideas.
So, wouldn't it be great to bust your fears once and for all? Aren't you fed up sitting in the audience or at your office meeting, knowing full well you are far better informed than the person speaking?
What if you are just OK at speaking, but know you could do better if you just gave yourself a chance?
What is stopping you?
If only you could speak, and express yourself clearly and confidently, you would be seen as the authority.
Isn't it time you commanded respect for all you have learned?
I really, really DO understand your anxiety around public speaking.
I know exactly how that feels. I used to be extremely shy. I wanted the ground to open up and swallow me whole. I literally shook with fear when I had to give a dreaded "Elevator Pitch" in front of only a dozen people. I always wanted the whole experience to be over and done with.
But now, I am a member of the Professional Speaking Association and speak confidently in front of large audiences of over a thousand people. I have spoken all over the world, including the European Parliament.
So how did it happen?
Well, I'll tell you that story when I see you on 2nd November. But briefly, one day it got so bad that I simply had to turn the corner. I experienced such acute shyness that made me feel so ridiculous that I resolved to get a grip on my situation. I realized that everything I wanted was waiting for me, just beyond the mental barrier of fear.
So I set to work. I used all the training I had almost forgotten from my time at theatre school, combined it with the years of personal development I had been studying, and then added a massive dollop of my own life experience.
It wasn't easy at first, but with perseverance and steely determination, I developed my own style and then my confidence grew, and I became a Professional Speaker.
It is now my job to inspire groups of people large or small with motivation, confidence and communication skills. I help individuals from solopreneurs to CEOs in need of a quick boost. Sometimes we work on one particular presentation, or tune up the delivery style. I work with company teams from network marketing all the way to top law firms needing to improve their networking skills and connecting skills.
Recently, I helped a coach develop her talk so that she could present at local networking groups. Instead of being just an attendee, she now calls the event organiser and puts herself forward as a speaker, dramatically adding to her client list. I also just helped a CEO who is an experienced speaker, but wanted me to help tweak his style. We worked together to prepare a talk that was delivered in front of the Princess Royal!
My exciting occupation is built on the very thing I used to find so completely terrifying!
So if anyone can help you, it's me.
Because I've been there and done that.
This intimate group is designed for maximum impact and minimal pressure on you.
In order to make sure each person gets the attention they need for this special sort of day, we have to limit numbers.
Don't leave it until the last minute. Please make sure you get yourself a place as when we have reached capacity we will have to close the doors.
What Actually Happens On The Day?
PRESENT WITH CONFIDENCE is a one-day interactive learning experience.
You will learn techniques of presenting and speaking in public that will help you overcome your fears and anxieties.
Take the opportunity to spend the day learning, in a relaxed safe and fun environment.

Masses of support. Very little squirming on the spot. Everyone is in the same boat as you, so you already have much in common!
It is time to Banish the Butterflies and say Jog On to the Jitters!
Join us on this fun learning day and leave feeling :
Clear and confident every single time you deliver
Able to convey your core message with clarity
Ready to share your key points with peers
Willing and excited to stand up and deliver a presentation
Completing this training will mean:
• You will be seen as the go-to-person
• Your message will be remembered
• You will feel far less anxious about speaking in public
• Your opinion will be heard above the crowd
• You will represent your product or service, whether it is your own or your company's with expertise

The techniques you will learn are sure to raise your communication confidence.
Can you stand to go on another day without learning these vital skills?
If you don't conquer your fear of speaking in public, you will never be seen as the authority in your field, no matter how brilliant you are.
Don't stand by and watch other people get the recognition you deserve just because you are too afraid to stand up and speak.
I am so sure that you will benefit from attending this training day that I am willing to give you a complete refund if you do not feel I've delivered a significant learning experience.
I've been doing this for a while, and so far, nobody has ever wanted his or her money back!
But to make you feel super confident that you really will feel better about your presentation skills, I want to offer you an absolute no quibble money back guarantee.
GET CONTROL OF YOUR NERVES AND YOU WILL PRESENT WITH CONFIDENCE
I can't say fairer than that. So take a chance and make it happen.
Our location is fabulous - you'll feel like a star already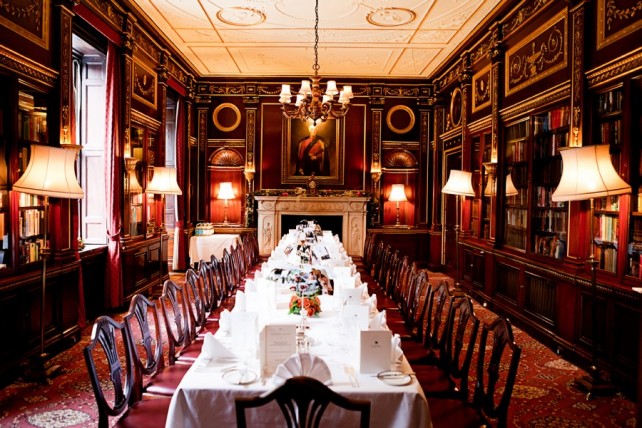 The STUNNING Oriental Club is for private members. It is in the heart of Mayfair, right opposite Bond Street Tube Station, elegantly tucked away from the frenzy of Oxford Street. Pop out for lunch to St.Christopher's Place or take the opportunity for some window shopping at Selfridges. We have a beautiful room all to ourselves, with refreshments served in the morning and afternoon. Because when you are working hard, you don't want to spend the day in some draughty old meeting hall. This is just the sort of place to make you feel pampered and special.

Don't forget all the networking and valuable connections you will make on the day!
To follow up, we will create a Facebook page exclusive to your group, so that you can keep in touch and support each other as you go forward.


It's incredibly affordable and great value
I cannot stress how valuable this day will be for you. It can transform your business and significantly change your earning capacity. Speaking will get your message in front of more people, and increase your visibility faster than any other method of promotion.

I've seen all the freebies on offer; introductory workshops from speaking "gurus" but they cannot possibly teach you what you need to know in the space of two or three hours, especially as most of that time all they will be doing isn't teaching; instead, they will be pitching an upsell to you.

The people who sit next to you at free events are NOT serious about their business and personal growth. The people who come to my events absolutely ARE.

WHO do you want to sit next to? Partner up with? Work alongside? The people who nab freebies, or sharp-minded individuals who want to invest in their futures?
Don't take my word for it - listen to what others have to say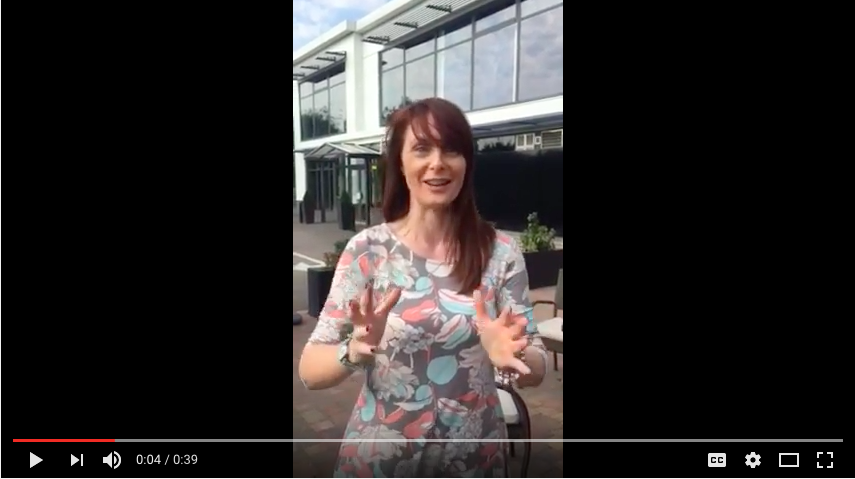 GO ON. BOOK NOW. JDI
See you there,
Tanya x