Event Information
Location
Royal College of Art
London
United Kingdom
Description
Present Yourself and Your Work With Confidence



22nd May 2017, 1 - 2pm, LT3 Battersea

25th May 2017, 1 - 2pm, LT1 South Kensington
---
Delivered by Wendy Smith, these workshops will teach you how to network effectively and present yourself and your work articulately and with confidence.
Wendy's background is in public relations, magazine and newspaper journalism along with teaching, coaching and media training. She has appeared on television and radio and written for the Guardian, FT, The Times, Telegraph,Director Magazine, The Mail on Sunday and Marketing Week.
As a trainer she has worked with leading PR consultancies, academics, charities, tech start ups and trade associations. Using her qualifications and experience in higher education. She has a Masters in Communications from Brunel University and a PGCE. She is a Fellow of the Royal Society of Arts and a member of the Coaching Academy.
Make the most out of Show 2017 by putting your best foot forward.
Pick which workshop works best for you in either South Kensington or Battersea.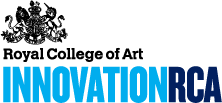 Date and Time
Location
Royal College of Art
London
United Kingdom