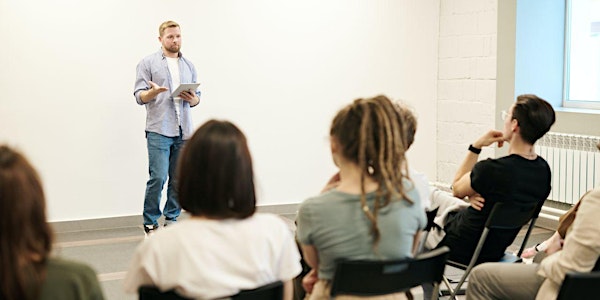 Presentation Mastery | Public Speaking with Tube Talk Toastmasters Club
Location
Palestra House
197 Blackfriars Road
London
SE1 8JZ
United Kingdom
Nervous when speaking in public? Start your journey to greater confidence and effectiveness now. Join us for this in-person meeting.
About this event
Do you want to practice public speaking, improve your communication and build leadership skills?
With Toastmasters, you can break barriers, not your budget. Attend this meeting at no charge, as our guest, and see what Toastmasters can do for your public speaking skills.
Our club, Tube Talk Toastmasters was started in 2003 and has been going strong ever since. Toastmasters International, a non-profit organisation began in 1924 and has helped over 5 million people worldwide develop their communication and leadership skills, to date.
This event begins with an introduction of the club and Toastmasters and a summary of the evening's programme. A series of prepared speeches of approximately 7 minutes duration follows.
After the short break, we have an impromptu speaking session, where volunteers give a 1 to 2 minute talk on a given subject. You are welcome to take part if you wish, but you don't have to. At the end of the evening you shall have an opportunity to find out more about the Toastmasters International Pathways programme and how you can get onto it, should you wish to do so.
We look forward to your visit!
Tube Talk Toastmasters
Admission is free of charge