Sales Have Ended
Ticket sales have ended
Sorry, tickets have now sold out. Please join the waiting list and we'll be in touch should a space become available.
Sales Have Ended
Ticket sales have ended
Sorry, tickets have now sold out. Please join the waiting list and we'll be in touch should a space become available.
Description
This mid-level full-day workshop delivered by Preddy&Co Partner and DBA Expert Shan Preddy will cover how you can build on your current experience to improve on your presentation skills and ensure your business's mojo shines through.
What's involved?
You'll be sent a short pre-training questionnaire to complete and return in advance, so that Shan can tailor the workshop to exactly what you'd like to get out of it.
Limited to five places per session to ensure a high level of tailored interaction.
On the day, you'll each give a short, pre-prepared presentation which will be constructively critiqued. The areas in which you need to improve will be identified, and your strengths will be developed using techniques, guidelines and tips.
Video recording and playback will be used to deliver feedback and to accelerate your learning. The small size of the group (five delegates) means each person gets a very high level of personal attention.
You'll leave with the knowledge, skills and confidence to make immediate improvements to your presentations.
What will you learn about?
- How to prepare a presentation
- Working to objectives and responses
- Structuring the content
- Using visual aids and equipment
- Using memory aids and notes
- Eye contact and body language
- Voice delivery and projection
- Nerves and what to do with them
What will you leave with?
- New knowledge and skills, plus increased confidence
- A personal critique of your own presentation style
- A full set of notes and templates
- A video of your own presentation for later reference
- An unlimited telephone and email helpline to Shan Preddy for any queries following the workshop
Delegate feedback:
'I felt I learnt a lot in a short period of time in a relaxed and friendly environment - Shan was excellent. Thank you.' Jayne Homan, Director, Holman Design.
'Opens your eyes to a new level of presenting, you will never look back once you've done this course!' Mike Peacock, Graphic Designer, DewGibbons+Partners.
'Shan is an inspiration! Extremely well structured, lots of fuel for thought.' Lara Farnum, Director, Portland Design.
'Extremely valuable, helping me to develop as an individual and put into practice what I have learnt to help further my career.' Lisa Hutton, Account Executive, The One Off.
'I really enjoyed the course. So helpful and practical - hearing feedback, learning simple and powerful ways to put it into practive, observing and analysing others. It will change the way I present, and the way I feel about presenting.' Regine Stefan, Designer, Venturethree.
Be great at what you do. Be a Small Giant.
Here at the DBA, we champion greatness in small businesses like yours that think big. Our focus is to shine a light on each of the unique characteristics that drive you, with a carefully curated programme of training, events and seminars that will empower your freedom of choice and help you shape your business. By booking on this workshop, you're choosing to be a Small Giant. Read more here.
Shan Preddy, Partner, PREDDY&CO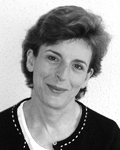 PREDDY&CO specialises in training and consultancy for design firms and in-house design teams: all shapes and sizes, all design disciplines, worldwide.Their training programmes cover: presentations; conference speaking; credentials meetings and (no) pitches; profile raising; sales and persuasion; negotiation; networking; and client relationship management.
Their consultancy work is about business growth and development, focusing on vision-based marketing strategies.Shan is a popular speaker and chairperson at international design conferences, and an expert away day, ideation session and event facilitator. She delivers masterclasses, workshops and talks for design-sector associations and organisations across Europe; in the UK, the majority of these are done for the DBA, and take place regularly throughout the year.Shan's professional memberships include the Marketing Society and the Institute of Directors. She is an Elected Associate of D&AD, a Fellow of the RSA and a Founder Member of the DBA Experts' Register. Her books 'How to Market Design Consultancy Services' and 'How to Run a Successful Design Business' have become international industry standards. Both are published by Gower with the UK Design Council's endorsement.
Additional information
Prices Include VAT
When booking please provide the name of the person who will be attending the event - we will use this for their delegate badge and materials.
All DBA events and training courses are subject to standard terms and conditions which can be read in full here.
If you have any queries please contact email bookings@dba.org.uk or call 020 7251 9229 to speak to our Programmes Team.
Event image: © Rottenman | Dreamstime.com