Sales Have Ended
Ticket sales have ended
Sorry, tickets have now sold out. Please join the waiting list and we'll be in touch should a space become available.
Sales Have Ended
Ticket sales have ended
Sorry, tickets have now sold out. Please join the waiting list and we'll be in touch should a space become available.
Description
Be great at what you do. Be a Small Giant.
Does the company you work in have flair and uniqueness that penetrates the work you do, the people you work with and your clients? This mojo flows through the entire business as is found in everything from the way you interact with colleagues, to the way you run pitches and presentations.
This workshop with Preddy&Co Partner and DBA Expert Shan Preddy will cover the basics you need to know in order to have the impact that you want with your pitches and presentations and build on your business's mojo.
You'll learn about:
How to prepare presentations and structure content.
How to examine behavioural psychology.
Techniques for using visual aids and notes.
How to use body language and eye contact.
Voice delivery and projection.
The importance of dress and appearance.
Ways of controlling nerves.
You'll leave with:
Improved knowledge, skills and techniques, ready to implement in your next presentation.
Notes, checklists and action frameworks.
Increased confidence.
An unlimited telephone and email helpline to Shan Preddy afterwards.
Delegate feedback
'A well thought out and interesting look at presenting, with some useful tools to combat anxiety.' Luke Grima, Account Manager, Pollitt & Partners.
'A highly focused and practical course - that has already made a difference to our business.' Adrian Barclay, Designer, Just Design.

'At the end of the workshop I felt I had learned so much and could implement these techniques straight away.' Craig Harriott, Senior Designer, Hornall Anderson.
'A really insightful introduction to the psychology behind communication and presentations and, most importantly, how to apply it.' Dave King, Director, StudioLR.
'A clear and enjoyable way of understanding how best to prepare for presentations. Shan is a great speaker!' Denise Poole, Project Manager, Echo Brand Design.
Speaker: Shan Preddy, Partner, PREDDY&CO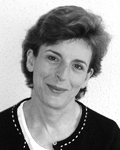 PREDDY&CO specialises in training and consultancy for design firms and in-house design teams: all shapes and sizes, all design disciplines, worldwide.
Shan is a popular speaker and chairperson at international design conferences, and an expert away day, ideation session and event facilitator. She delivers masterclasses, workshops and talks for design-sector associations and organisations across Europe; in the UK, the majority of these are done for the DBA, and take place regularly throughout the year.
Shan's professional memberships include the Marketing Society and the Institute of Directors. She is an Elected Associate of D&AD, a Fellow of the RSA and a Founder Member of the DBA Experts' Register. Her books 'How to Market Design Consultancy Services' and 'How to Run a Successful Design Business' have become international industry standards. Both are published by Gower with the UK Design Council's endorsement.
Additional information
Prices include VAT.
*DBA member traveller rate:
To make our workshops more accessible to those based outside London, we are offering a discount to individuals whose offices are located more than 60 miles from the DBA office (EC1V 9HX). If this includes you, please book using the rates above. We will then contact you to verify your postcode.
To see if your office is located more than 60 miles please click here.

When booking please provide the name of the person who will be attending the event - we will use this for their delegate badge and materials.

All DBA events and training courses are subject to standard terms and conditions which can be read in full here.
If you have any queries please email us at bookings@dba.org.uk or call 020 7251 9229.
Event image: © Godfer | Dreamstime.com