Sales Have Ended
Ticket sales have ended
This event has now sold out. Please contact info@ukbodytalk.com for details about our future events.
Sales Have Ended
Ticket sales have ended
This event has now sold out. Please contact info@ukbodytalk.com for details about our future events.
Description
Presentations with Impact
1 day Masterclass Event - Gain Practical Skills, Personal Feedback and Instant Results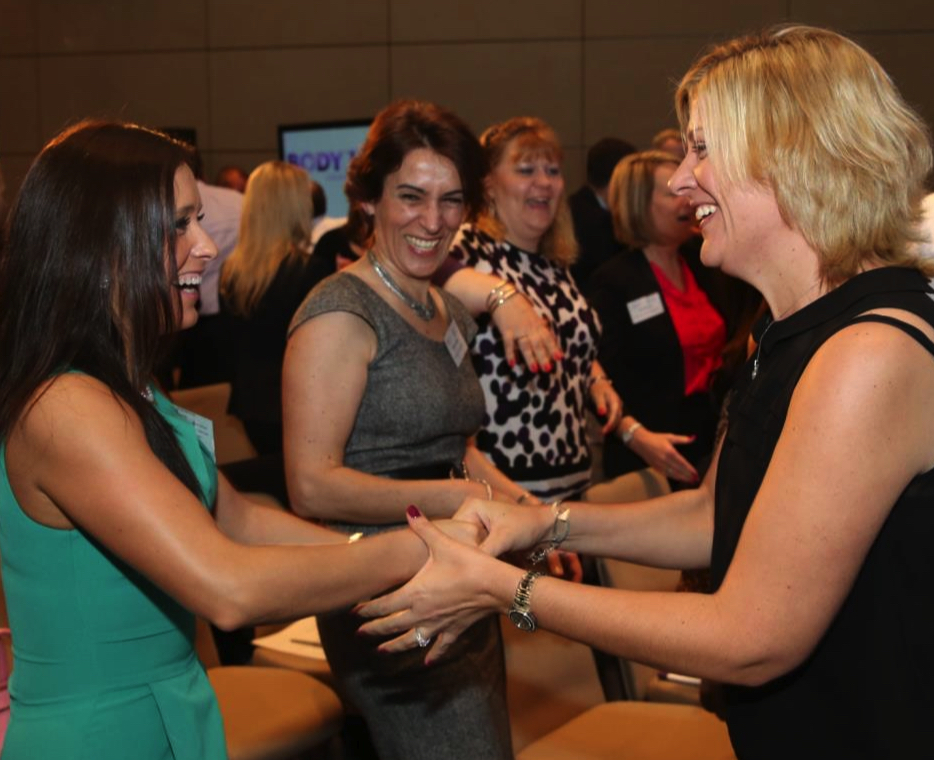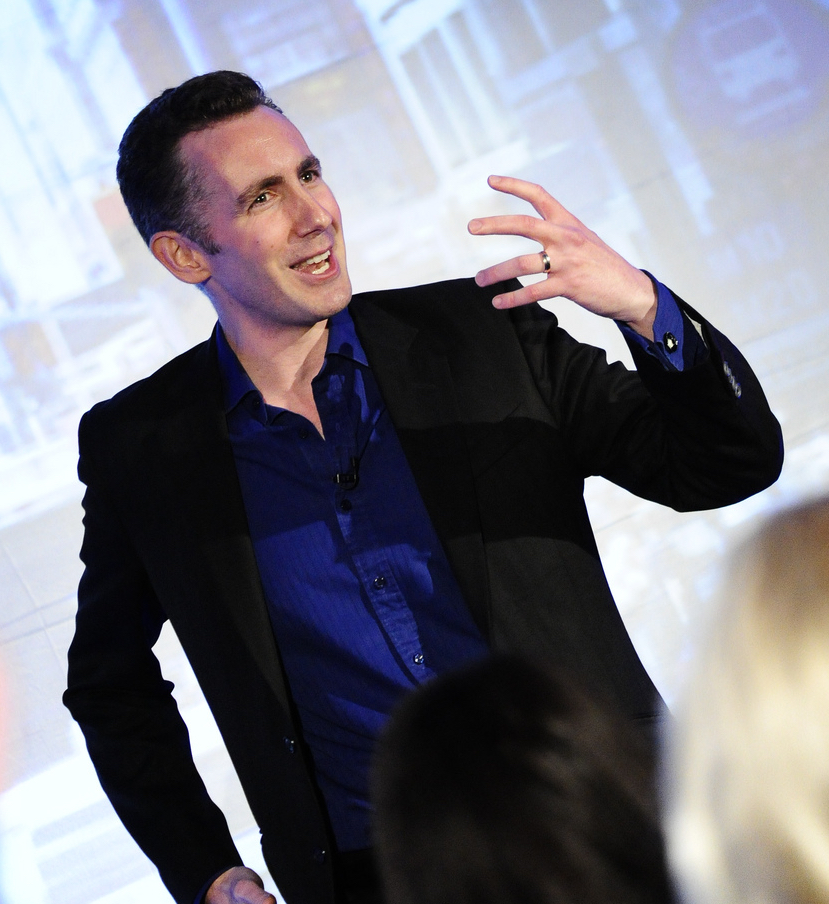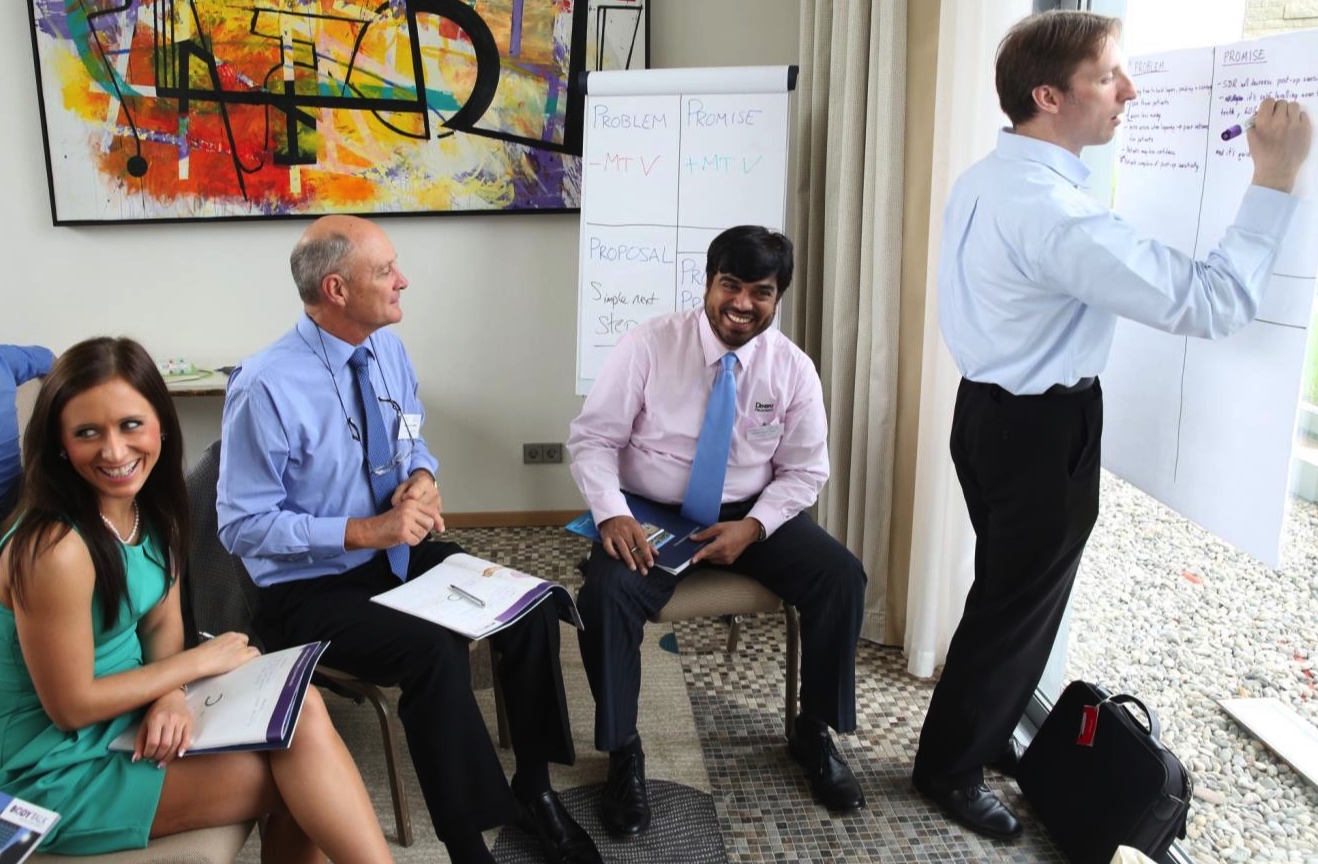 If you need to speak in meetings, presentations or pitches, this event will give you a whole toolkit of techniques that you can use to increase your results, improve your impact and gain the respect and reactions that you deserve. You will leave feeling inspired and motivated to put everything into action.


What's included?
We will start the day with dynamic presenting and business storytelling, followed by an afternoon focussed on influence and visual impact, with plenty of opportunty to practise and put everything you are learning into action.
The main sections will be taught to the whole group, then you will work in small coaching groups, gaining practise time and personal feedback to increase your confidmece and immediately improve your techniques.


Morning session - Dynamic Presenting and Business Storytelling
✓ Increase your personal impact & influence through creating a more dynamic communication style
✓ Discover new, highly effective presentation techniques that you can apply with large groups, smaller meetings and even for conference calls

✓ Learn to speak confidently in front of any audience & become and inspirational speaker
✓ Instantly improve your results with valuable tips that you can apply immediately at your work, next team meeting, pitch or presentation

You will discover:
• The essential elements of a compelling communication style
• The key factors of personal presence, used by great actors, leaders and public speakers
• How to avoid the fatal distractions that even experienced presenters fall into
• Advanced body language techniques to increase your impact and influence
• How to increase your authority, gravitas and respect for everything you say
• How to calm nerves and focus your energy to deliver a successful and confident presentation
• The three most popular speaking styles, used by leaders around the world
• Scripting skills that will capture the attention of your audience, right from the start
• The most effective way to change complex messages into compelling presentations
• The two most powerful forces you can use to make everything you say more memorable
Afternoon session - Influence, Handling Questions and Visual Storytelling
After gaining the foundations of presenting with impact, through powerful delivery and storytelling in the morning, we then move on to the greater challenges of handling tough questions and objections, as well as bringing your story to life through effective and engaging visual aids.
The session will enable you to:
✓ Interact confidently with your audience, even when they interrupt or disagree
✓ Feel calm under pressure, when dealing with tough questions
✓ Gain buy-in to your ideas, even from people who have strong objections
✓ Build greater understanding, rapport and relationships with the people you speak to, by fully appreciating their needs
✓ Avoid the worst problems created by slides
✓ Create compelling visual aids that bring your complex ideas to life
✓ Understand visual storytelling, with slides that support you rather than distracting people from your message
✓ Learn how to make your content 550% more memorable, through simple techniques that you can apply to your slides to make each presentation
✓ Feel confident to put these skills into action straight away
You will also benefit from:
• Small group practise sessions to try out the new techniques, with a specialist coach giving you additional guidance to enhance your impact
• Watch masterclass coaching, as your specialist trainers work with selected people in fornt of the group and guide them through presentation scenarios
• Create a personal development plan to ensure that you apply the new techniques that you have learned, giving you the best long term results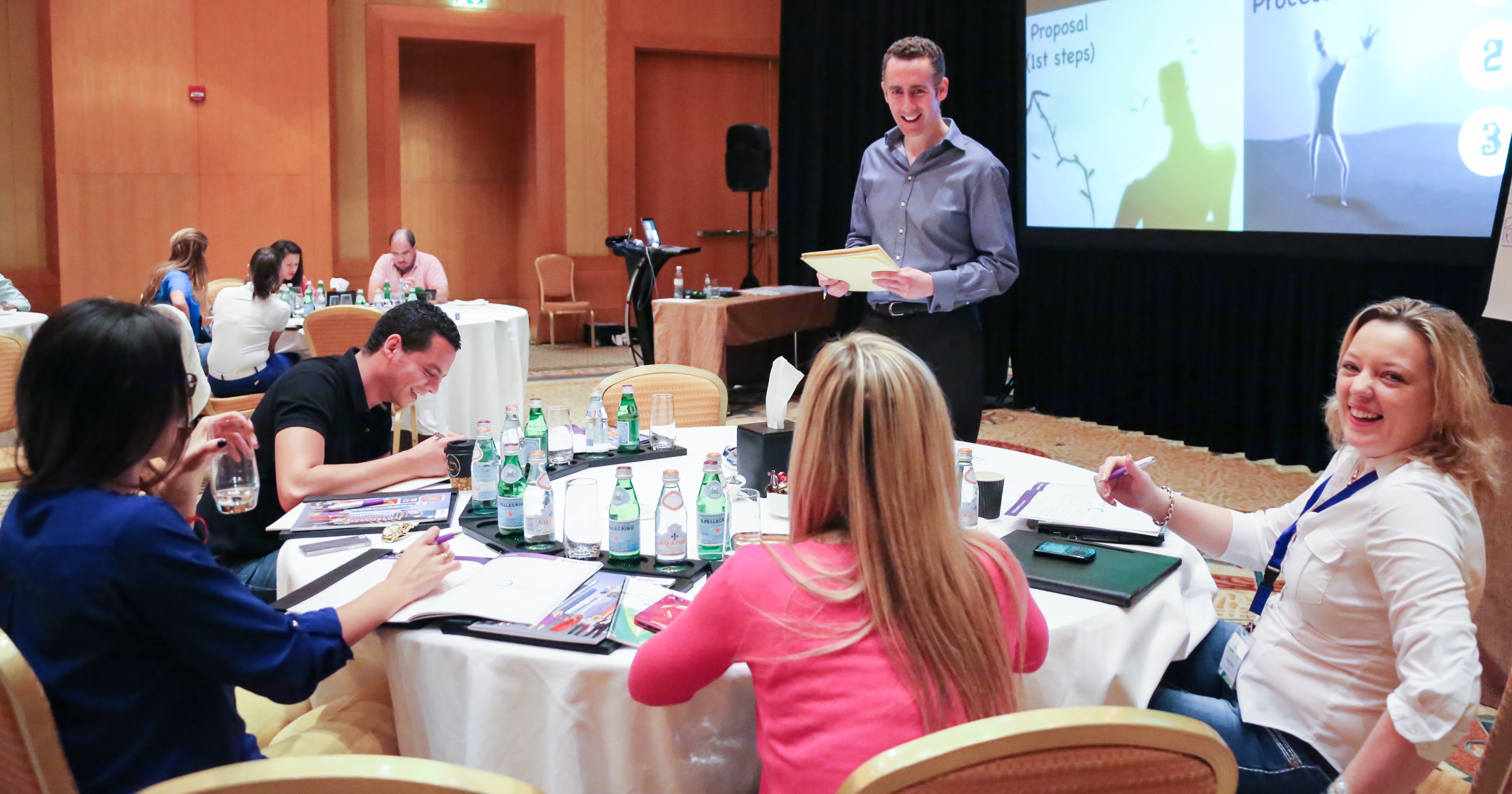 Your Hosts
Richard Newman Dip W.D.A.D.A., T.E.F.L.
Leadership Communication Specialist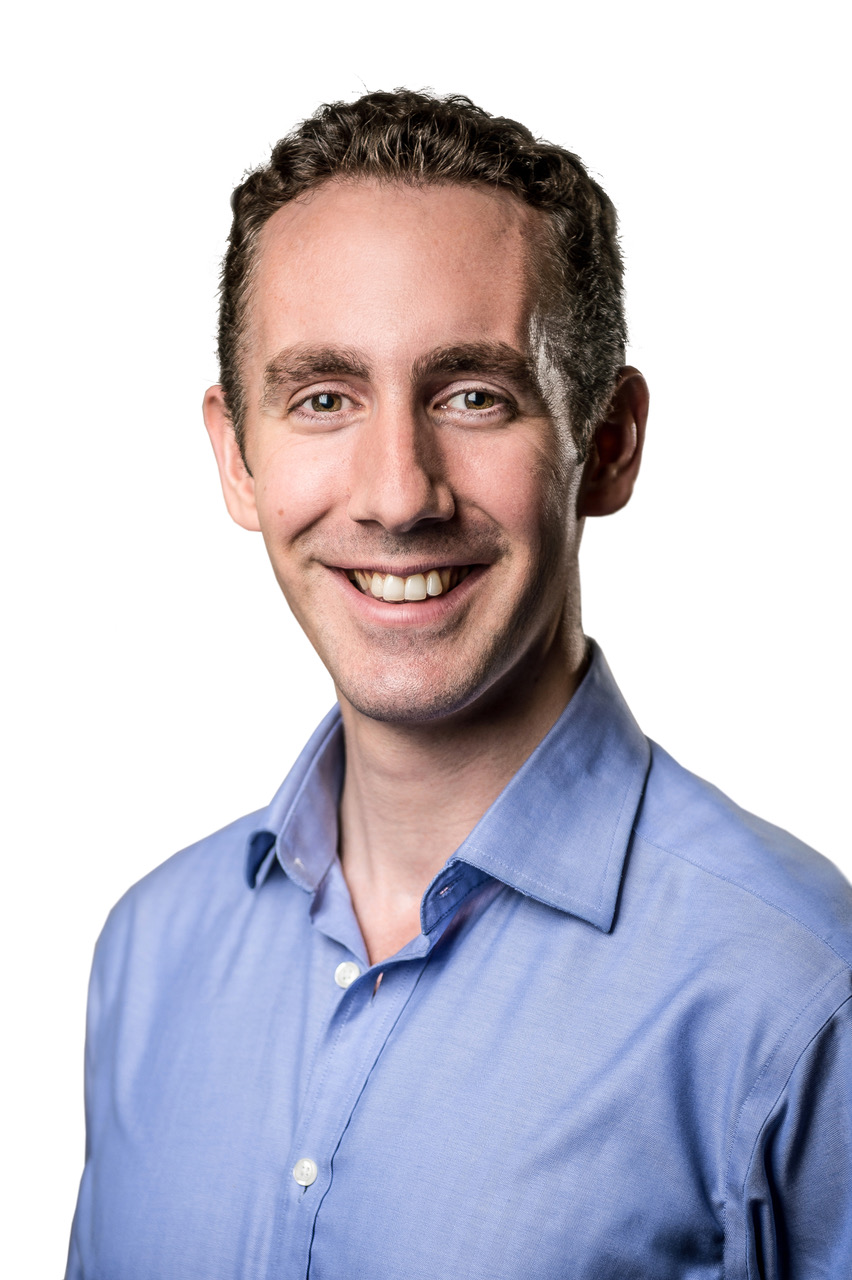 Richard has been working with advanced communication since 1995, as a presenter and coach. He specialises in showing leaders how to speak with greater influence and impact, allowing them to make ideas happen.
Recently Richard's team coached one client to win over £1.2billion in new business, by improving their communication techniques, winning 100% of the work they bid for.
Richard's work has recently been featured on BBC Radio discussing recent elections, in Forbes Magazine, on Heart FM, SKY TV, Channel 5 News, as well as being featured in the Daily Telegraph.
He was also chosen by 20th Century Fox and Warner Brothers to help them promote two TV shows based on body language, in media interviews across the UK.
In 2014 he won the Cicero Award, the most coveted award in the world for speechwriting. Professional speechwriters from around the world enter, across 36 categories. The award is decided by a panel of 8 judges based in Washington DC. Richard won the overall Grand Jury Prize for his speech.
Richard began by 'Teaching English as a Foreign Language', living in a Tibetan monastery in India for six months, teaching the monks English. He then studied professional acting in London for three years. He worked as an actor on stage and screen, while continuing to study communication skills.
Richard founded Body Talk Training in 2000 and began by working with the McLaren Formula 1 Team for five years, hosting over 1000 presentations and VIP meetings.
His team have worked with 40,000 clients from 45 countries around the world including work in Chicago, Vienna, Geneva, Dubai, Orlando, Paris, Delhi, Cincinnati, Madrid, Dublin, Milan, Atlanta and across the UK.
Carole Machin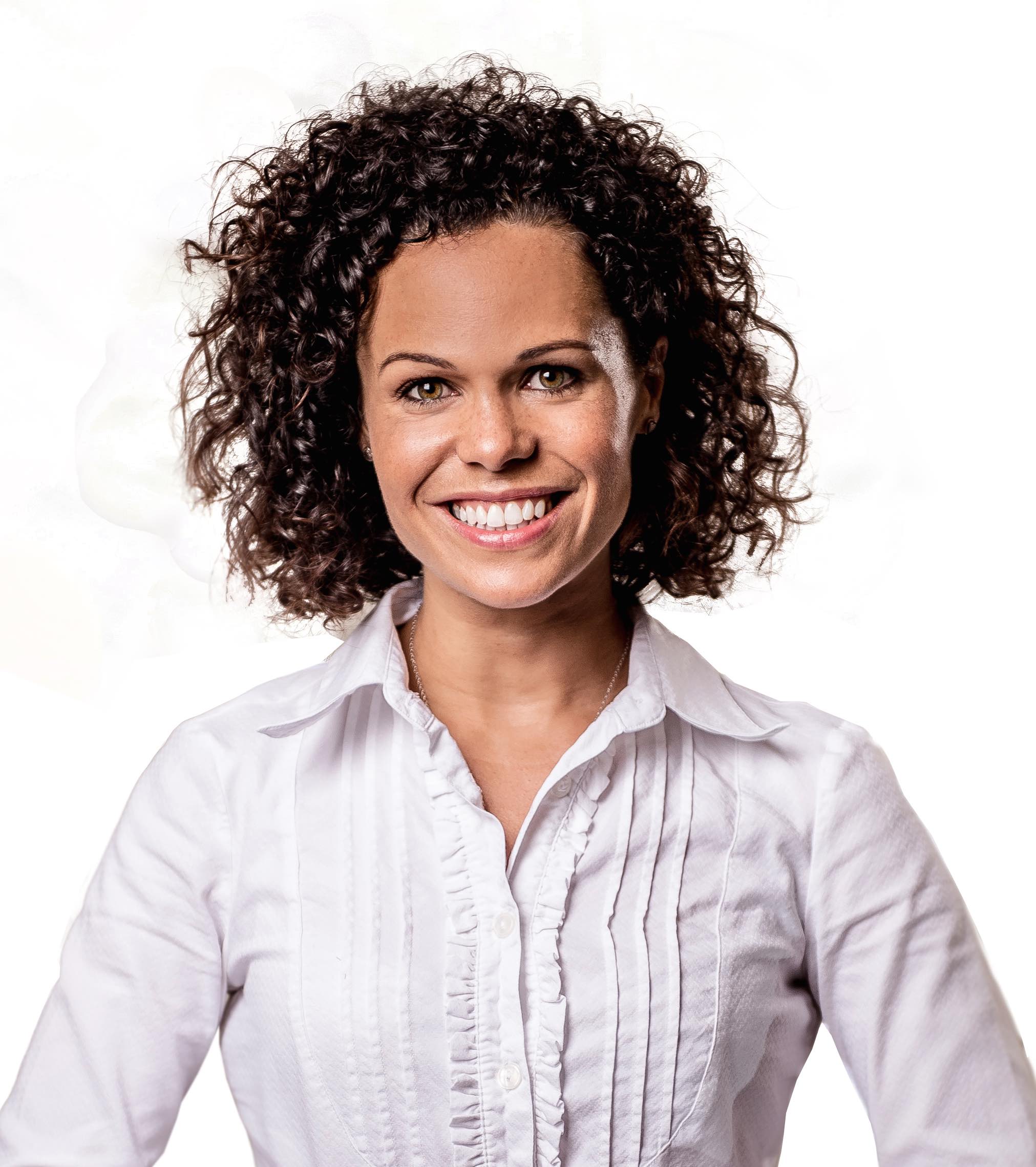 Specialist Areas – Presenting, Pitching and Media Skills
Carole worked in Television for over 15 years, as a Live Presenter on prime time shows such as GMTV and The National Lottery. She also worked as an Assistant Director and hosted celebrity interviews on the red carpet at international film premieres.
This experience allowed Carole to devise practical strategies for communicating effectively under pressure and connecting with a range of different audiences.
Carole has been coaching clients since 2007, specialising in communication, media training and peak performance. As a Master Practitioner of Neuro Linguistic Programming (NLP), Carole focuses on the psychology that allows you to attain your goals, increase your confidence and develop strategies for consistently high results.
Carole coaches companies and individuals in all aspects of presenting – from speaking to camera for in-house material, to a live client pitch or for conference presentations.
Her energy, work ethic and motivation are contagious and her down to earth approach puts clients at ease. She will help you to develop essential skills in a safe, honest and progressive learning environment.

FREE MASTERCLASS BOOK
You will also be given this 80-page workbook, with extra tips and techniques to ensure you gain longer lasting results and success from your event.
Please scroll back to the top of this page to book your tickets!