Description
Press Fire to Win presents : Pixels and Prosecco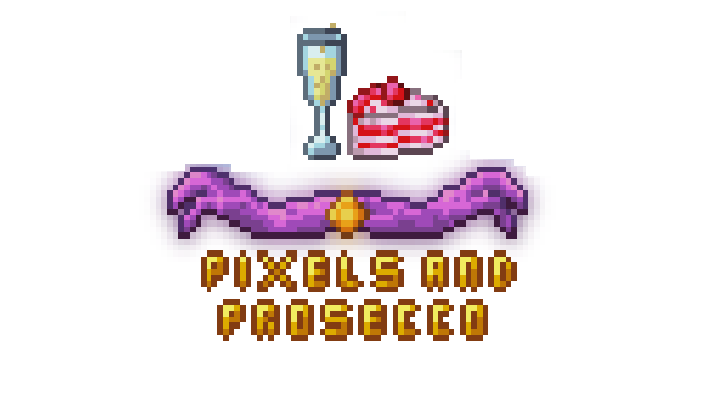 A Spring Forward event
Friday 4th March 6.30pm
At 68 Middle Street, Brighton.
As part of Spring Forward, Press Fire to Win are hosting an evening of talks from women who create games, playful experiences and events.
Everyone is welcome to come and join us for a glass of Prosecco or fizzy grape juice, a slice of cake and a relaxed evening of interesting talks.
Speakers for the evening will include:
---
Alex Grahame - works as an environment artist at The Chinese Room game development studio in Brighton, who recently released critically acclaimed game 'Everybody's Gone to the Rapture'. She is passionate about indie game development, game art and encouraging diversity in the industry. In 2014 she was featured in Develop's '30 under 30'​ as one of the game industry's rising young talent.

---
Helen Kennedy - is deputy head of the University of Brighton's College of Art, Design and Media. She is an academic specialist in media cultures of games and play and has been researching and writing about games since 1993. As a member of the Women in Games (WiG) steering committee, she helps support projects that raise the visibility of women in the games industry. She is also a Co-Investigator in an International collaboration 'Feminists In Games' which seeks to identify to roots of the digital divide in games participation and to intervene in its reproduction.
---
Mink ette - is a freelance Game Designer and immersive entertainment creator. She is currently working on a sucessfully crowdfunded Escape the Room game in London. Previously, she has worked with Europe's leading ARG design company, Six to Start as a Games Designer and has been a scenographer and then 'Mask Mistress' for the internationally acclaimed immersive-theatre company Punchdrunk. In her spare time she designs street games as well as invading art galleries and the London Underground with her site-specific live-action radio-play.
---
Maf'j Alvarez has recently completed an MA in Digital Media Arts at Brighton University and over the last ten years has been evolving paper-based games which bring people together to explore themes of decision-making, ownership, communication, boundaries, information and belief. As part of her course she created Rootbeans - a game about connecting aspirations, which was most recently featured at the Now Play This exhibition in London last year.
---
Ali Durrant has spent a decade working in Production within the games industry and has worked at companies such as PlayStation, EA Games, XBox, Plug-in Media, Studio Gobo and now for Riot Games. From AAA console titles, social console gaming platforms, handheld console games, interactive TV, web and tablet-based games for children and toys-to-videogames - Ali has seen it all, and now dedicates her time to the rapidly growing world of esports.
--
Pixel art image for the event created by Balduranne
--
Kindly supported by: