Description
Press Fire to Win presents : Pixels and Prosecco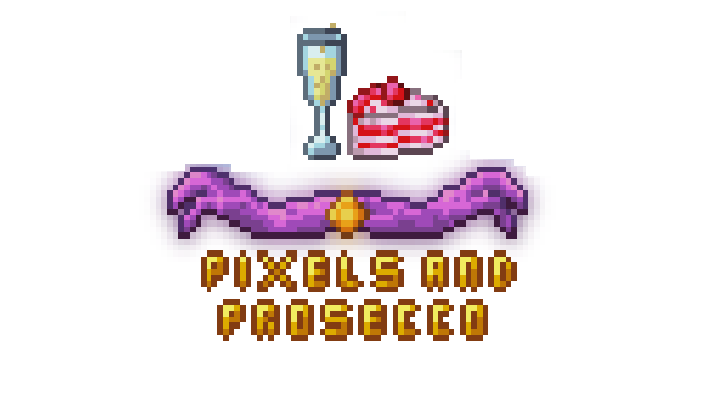 A Spring Forward event
Friday 16th March 6.30pm
At 68 Middle Street, Brighton.
As part of Spring Forward, Press Fire to Win are hosting an evening of talks from women who create games, playful experiences and events.
Everyone is welcome to come and join us for a glass of Prosecco or fizzy grape juice, a slice of cake and a relaxed evening of interesting talks.
Speakers for the evening will include:
Becky Leigh works in IT for the heritage sector, and is a hobbyist developer who started modding games in 2006. In 2015 she started making microgames and she is a key member of Make Play Code. and has been involved with a number of Brighton games events.
Gina Nelson is a self-taught artist from South Africa, currently working as the Lead Artist on an exciting new project for Mediatonic Games. She recently joined the team after Leading the Art team at the Secret Police on their debut title Dragon's Watch. Outside of games she works on personal artworks in both traditional and digital media and contributes regularly to free art tutorials with 3D Total.
Jo Haslam has been a game designer for ten years. After a brief spell at the BBC as a Producer following her graduation from Sussex University, she started out in the games industry on the BAFTA award winning Buzz! franchise. She has since been a designer on Kinect Nat Geo TV, It's Quiz Time, and several mobile titles, including Furby BOOM!, Enigma Express, and the official Fantastic Beasts game. Jo has a passion for social gaming, and strives to bring something unique to every game she works on. She currently works as a Senior Designer on games made for multiplayer and interactive streaming at Brighton-based Snap Finger Click.
Lana Zgombic is an Associate Producer at Bossa Studios currently working on the ambitious MMO Worlds Adrift. With a growing portfolio of games on all major consoles such as Warhammer Quest, the sequel to Chime, and 22cans' The Trail. For the past 3 years, Lana has been a site organizer for the Global Game Jam, helping to bring Guildford game developers together. Outside of normal working hours, Lana hopes to encourage more women to enter the industry and help shape the future of games.
---
---
--
Pixel art image for the event created by Balduranne
--
Kindly supported by: