Description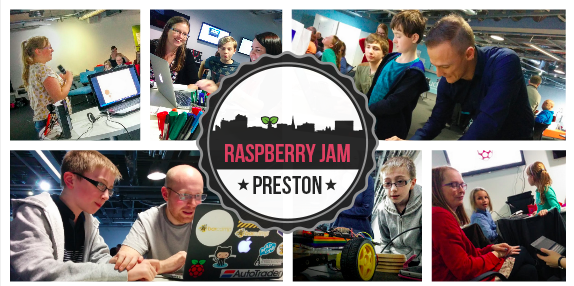 learn. create. share.

Preston Raspberry Jam is a community of people who meet in Preston each month to learn, create and share the potential of the Raspberry Pi computer at this open, family-friendly event. You don't need to be an expert or even own a Raspberry Pi computer to attend, but our community regularly bring their projects along to show others. We also explore non-Raspberry Pi hardware & software, such as games development, robotics, drones and 3D printing. We particulary welcome beginners of all ages who would like to learn more about computers, software or hardware development.

---
Programme:
6.00-7.15pm: Session 1 - Learn something new in a practical hands-on session.
Ideal for complete beginners or somebody who wants to improve their understanding and skills.
7.15-8.00pm: Lightning Talks and Shout Outs
Short presentations from members of our community. We invite you to give a lighting talk or shout out about something you've seen or found. Please fill in this online form if you would like to present.

8.00-8.45pm: Session 2 - Hands On. Projects. Demonstrations. Support. Chat. Mingle.

8.45-9.00pm: Pack away and wrap up

9.00-10.00pm: Post event meetup for adults only at Ale Emporium.

---
What does the Raspberry Jam look like? Watch this 3 minute film [link] to get a better idea of what happens at an event. We offer classes, demonstrations, talks and support. We don't have any age limits. These photo albums from recent events show that every month is different: Mar 17, Jan17, Dec16, Nov16, Oct16, Jul16, May16, Apr16, Mar16, Feb16, Jan16, Oct15, Sep15, May15, May14, Sep13, Aug13,

Projects - You can download one of the free back issues of the MagPi magazine and try to complete one of the projects in the magazine at our event, or talk to others at the event about something you've seen in the magazine.
Hands on - If you do have a Raspberry Pi (with keyboard & mouse) please bring them with you. Many of our attendees set up their own Raspberry Pi computers using the screens we provide to let others try out various pieces of hardware and software on their Raspberry Pi.

Demonstrations - If you have a particular project that you have been working on, you can set it up to show others what progress you have made, this is a great way to get support as well. It doesn't even have to use a Raspberry Pi.

Support - If you need help setting up your Raspberry Pi computer or you have a technical problem you can't solve, you'll find somebody at our Jam to help you.

Lightning Talks - This is an opportunity for our community to give informal 5-10 minute presentations about projects they've been working on, or 2 minute Shout Outs about something they've seen recently. You really don't need to be an expert as we're all learning at different stages, just the confidence to stand up and speak clearly. You can watch video recordings of some of our past lightning talks here: https://www.youtube.com/user/compsciftw/playlists. Presenters - complete this online form to give a talk or click here to see view other people's entries.

Equipment - You don't need to own a Raspberry Pi computer to attend, but we encourage people to bring their own kit along with them. There are 12 large wall mounted screens provided in our meeting space which use a HDMI connection and provide power via USB.

If Preston is too far to travel - visit this map on the Raspberry Pi website to see if there is an event closer to you or organise your own local Raspberry Jam. https://www.raspberrypi.org/jam/
This is a family-friendly event - we welcome people of all ages and experience levels, eg. mums, sons, dads & daughters from about 8 years and up. You don't need to own a Raspberry Pi to take part.

Directions - our Jams take place in UCLan's Media Innovation Studio (photos) on the 4th floor of the Media Factory Building which is just off Kirkham Street. The nearest SATNAV postcode is PR1 2XQ (Google Streetview) , or use 'What Three Words' - (above.fees.jars). The venue is just a 7min walk from Preston train station or bus station. There is free limited parking on the surrounding streets and free, unrestricted street parking on the street from 6.00pm. Please do not use the UCLan Staff Car Park.
Raspberry Jam - is a growing global community that meet every month to support hobbyists, developers, teachers, students and families - in fact anybody that would like to put their Raspberry Pi to good use. This network is constantly growing, find out more [here on the Raspberry Pi website]. Our members are friendly people who can help you with everything you need to get what you want from your Raspberry Pi computer.

Ticket Registration - it really helps us if you register in advance as it ensures that we can contact you if there needs to be a change to the date, venue or programme. If you don't register we won't turn you away. We're happy for people to register for free tickets even if they later realise that they are not able to attend.

Monthly meetings - we have been meeting since July 2012 on the first Monday of every month (including Bank Holidays) to share examples of what we have been doing with our Raspberry Pi computers and learn from each other.
Social Media: You can contact us via social media and invite others using the hashtag #RJam, our @PrestonRJam Twitter Account and via our Facebook page.

This event is supported by UCLan and exa.foundation.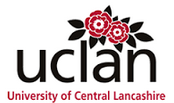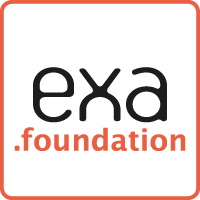 Organiser of Preston Raspberry Jam #59, 1stMay17