Description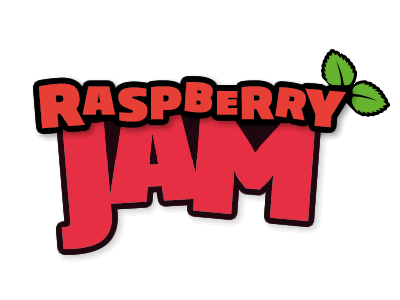 Monday 4th November:

Got or going to get a Raspberry Pi?
Come and see what others have done.
Learn something new.
We encourage people to come and play, hack or share with us.

How to get there - this event will be held in Media Innovation Studio (photos) on the 4th floor of the Media Factory Building. Its a 7min walk from the train station or there is parking on the surrounding streets. Directions to Media Factory.
This is a family-friendly event, we welcome mums and sons, dads & daughters from about 8 years and up. You don't need a Raspberry Pi to take part.

See the photos from our August event here.
Programme
Agenda:
The plan is to have a blended mixture of lightning talks and a coding dojo with some hacking and demonstrations thrown in.
Lightning Talks - Please volunteer to give a short talk of 2 - 5 minutes about something related to Raspberry Pi. We welcome speakers from all levels, beginner through to expert. It could be about something you have been doing, something you'd like to do but want to ask for help on, something you've bought, or something you've discovered. Try us.

Coding Dojo - This is a combined team activity where we learn how to use the Raspberry Pi in small groups to solve a challenge. We don't need you to bring any Raspberry Pi computers or displays, we have enough kit now and the plan is to use the 12 displays in the Media Innovation Suite in the Media Factory for our dojo. All levels of experience catered for. Our last two dojos have focused on Python, this time we will focus on Scratch making the event particularly suited to younger participants.

It would be helpfulf you can be available from 6.30pm to help setup the Raspberry Pi computers.
Hacking - If you want to work with a group of others on a separate project in a corner of the room while the dojo is taking place we welcome that as well.
Demonstrations - if you want to set up a table with a demonstration of something Raspberry Pi related, you will need to bring your own Raspberry Pi & display if it's going to be a live demo.
Please post a message here if you are willing to give a little 3-5min demo/talk/chat about what you've done with your Raspberry Pi or something you would like to do.
Raspberry Jam is a growing network of user groups that meet every month to support hobbyists, developers, teachers, students and families - in fact anybody that would like to put their Raspberry Pi to good use. This network is spreading with many locations around the World. While Raspberry Jam is not endorsed, sponsored or associated with Raspberry Pi or Raspberry Pi products or services, our members are helpful people who can help you with everything you need to get what you want from your Raspberry Pi. At each Raspberry Jam you can expect to meet interesting speakers with experience of Raspberry Pi to offer, as well as an opportunity for you to meet up with other Raspberry fans
Become a Raspberry Pi-oneer - Whether you consider yourself a pro, a beginner or don't even know what a Raspberry Pi is - we encourage you to come along and find out more. If you have a Pi project that you would like to show or develop, please bring it to a meeting. You will be struck by how welcoming, supportive and friendly our group are. No barriers- We welcome people of all ages and backgrounds. You do not need to have a Raspberry Pi, only the interest in what you can do with a Raspberry Pi.

Pi and Pint - Often after our jam has finished, a group of us head to a nearby pub to continue the discussions with a pint.
Speakers - Raspberry Jams feature a mixture of talks, networking and hands-on. If you have a suggestion or a request for a talk/presentation, or perhaps you want to show something, please post a reply in the Raspberry Pi forum here.
Ticket Registration - Raspberry Jams are very popular events and demand often exceeds capacity. It is crucial that we can make sure our venue caters for the right size of audience, hence the need for ticket registration. If you or your organisation would like to sponsor this event - please contact the host.
We meet on the first Monday of each month (excl Bank Holidays) to share examples of what we have been doing with our Raspberry Pi computers and learn from each other
Twitter - Please help spread news of our event using the hashtag #RJam.
Disclaimer - Please note that Raspberry Jam is not endorsed, sponsored or associated with Raspberry Pi or Raspberry Pi products or services