Description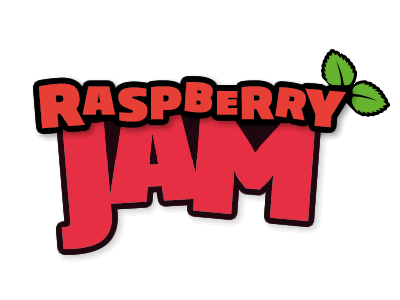 Monday 6th Oct

Play & Hack

Come and see what others have done. Learn something new.
Programme
Martin O'Hanlon creator of stuffaboutcode will be coming along to talk to use about using Minecraft on the Raspberry Pi. You can watch a video of Martin here at the Raspberry Jamboree 2014 and he has written a book soon to be published about Minecraft on the Raspberry Pi. Martin has loads of fantastic ideas about what to do with a Raspberry Pi, so please come and ask him a question.
There will be a film crew at the jam on Monday who want to interview people to ask them about Raspberry Jam events and the impact that these have had. If you would like to be interviewed, please let me know and I'll ask the crew to interview you. It would be particularly helpful if you could describe how much you think that Raspberry Jam events have helped others to discover the potential of the Raspberry Pi and computer science.
Demonstrations - if you want to you can set up a table with a demonstration of something Raspberry Pi related that you've been working on.

We encourage people to come and play, hack or share with us.

How to get there - this event will be held in Media Innovation Studio (photos) on the 4th floor of the Media Factory Building. Its a 7min walk from the train station or there is parking on the surrounding streets. Directions to Media Factory.
This is a family-friendly event, we welcome mums and sons, dads & daughters from about 8 years and up. You don't need a Raspberry Pi to take part.

See the photos from our August event here.
Raspberry Jam is a growing network of user groups that meet every month to support hobbyists, developers, teachers, students and families - in fact anybody that would like to put their Raspberry Pi to good use. This network is spreading with many locations around the World. While Raspberry Jam is not endorsed, sponsored or associated with Raspberry Pi or Raspberry Pi products or services, our members are helpful people who can help you with everything you need to get what you want from your Raspberry Pi. At each Raspberry Jam you can expect to meet interesting speakers with experience of Raspberry Pi to offer, as well as an opportunity for you to meet up with other Raspberry fans
Ticket Registration - Raspberry Jams are very popular events and demand often exceeds capacity. It is crucial that we can make sure our venue caters for the right size of audience, hence the need for ticket registration. If you or your organisation would like to sponsor this event - please contact the host.
We meet on the first Monday of each month (excl Bank Holidays) to share examples of what we have been doing with our Raspberry Pi computers and learn from each other
Twitter - Please help spread news of our event using the hashtag #RJam.
Disclaimer - Please note that Raspberry Jam is not endorsed, sponsored or associated with Raspberry Pi or Raspberry Pi products or services