About this Event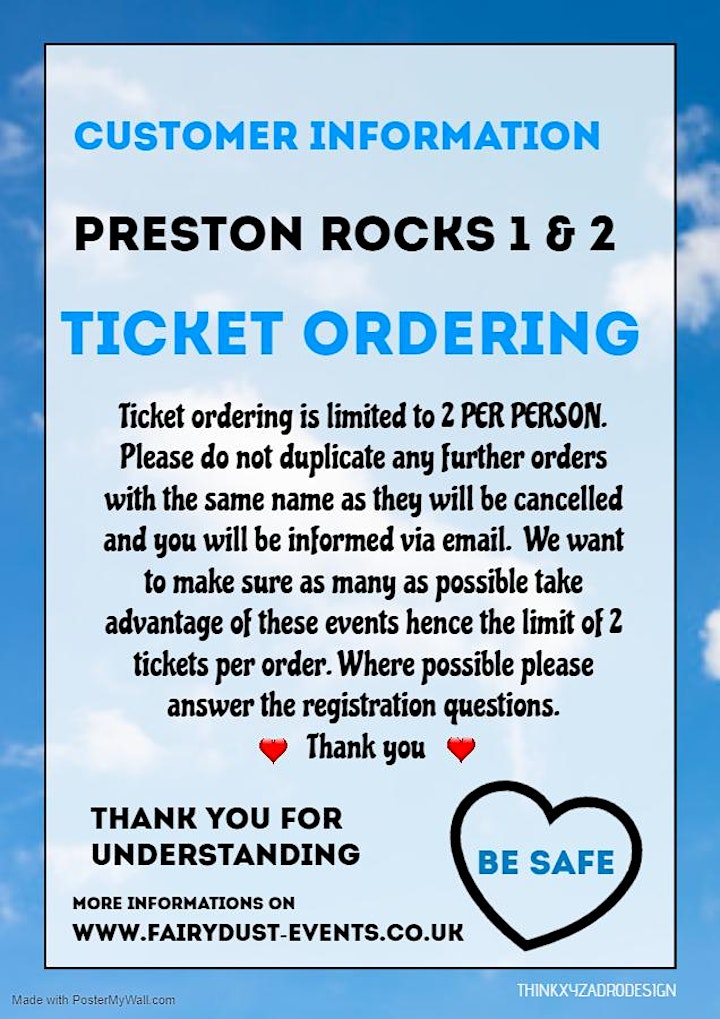 ** THIS EVENT IS NOW SOLD OUT *** This is a HUGE event and both Fairydust's and Riva's way of saying THANK YOU to all the key workers out there within the NHS / Police / Fire / Private Care Workers / Prison Staff - who have kept us safe throughout the Covid 19 Crisis.🙏 All these workers will have the opportunity to get their ticket FREE OF CHARGE for both themselves and ONE GUEST 💘We will open this up to all in Preston and surrounding areas, however, if you are not on the above categories there will be a ticket fee of £10. After this crisis, we know you will be ready to party like never before and we have the perfect night for you!
With the following artists lined up: 🎶 Jessica Schofield
🎶 ZZ Top UK
🎶 Raspberry Glam
🎶 Karl Ribble
🎶 Josh Hindle - Michael Buble Tribute
🎶 Gino Eccles
📀 Plus we have our DJ room with the one and only Mick's Disco Fever manning the decks plus some guest appearances from local well-known DJ's Our doors open at 7pm for a night to remember, and during the night we will also have our charity raffle raising funds for Cash 4 Kids / Samaritans & The Space Centre all amazing causes who do key work in the Preston area. 💯
Please share this event with your friends and we have a hashtag #prestonrocks2020 let's make this viral!!!