In East London, regeneration can have negative consequences for young people – but youth-led design can address them.
About this event
Regeneration can negative connotations and consequences for young East Londoners. They rarely feature in industrial strategies, and are often not engaged in regeneration schemes. This has resulted in a feeling of displacement, powerlessness, and isolation.
The Fuse team is a group of young design thinkers, researchers and youth workers from East London. We've come together to explore how design thinking can be leveraged by young people in the local area, and help to make regeneration work better for young East Londoners.
Fuse is a collaborative project between The Plug, Hackney Quest, Institute for Global Prosperity at UCL and the London Legacy Development Corporation.
In this event we'll share our experiences of Fuse. We show how our design came from a consideration of what 'prosperity' means to young East Londoners, and how it will support young people to thrive in the careers they want. While Fuse focuses on training and work, we also tackle cross-sector issues including systemic oppression and mental ill-health.
We'll share the design intervention we've created to support young East Londoners succeed in careers they want, and explore how our final design will be implemented to make real change.
About the speaker
Hannah Sender is a Research Fellow in the UCL Institute for Global Prosperity. Her research focuses on the relationship between adolescence, societal change and mental health.
David Adesanya is a sponsored athlete, architecture graduate and social innovation fellow.
Diana Hysenaj is an undergraduate student at Queen Mary University, a Young Artist at NEWYVC Choir and an ambassador for Brokerage social mobility charity.
The Fuse project is part of the Institute for Global Prosperity's Prosperity Co-Lab (PROCOL) UK
------------------------------------------------------------------------------
Join The Bartlett's monthly Inclusive Spaces event series, where we'll delve into the latest research and ideas from The Bartlett's world-leading thinkers on race, gender, LGBTQ+, disability – and other dimensions of diversity in the built environment.
Sign up for the Inclusive Spaces mailing list to receive monthly event details.
-------------------------------------------------------------------------------
The Inclusive Spaces lecture series will be streamed live through Zoom. Please ensure you download Zoom and create an account prior to the event.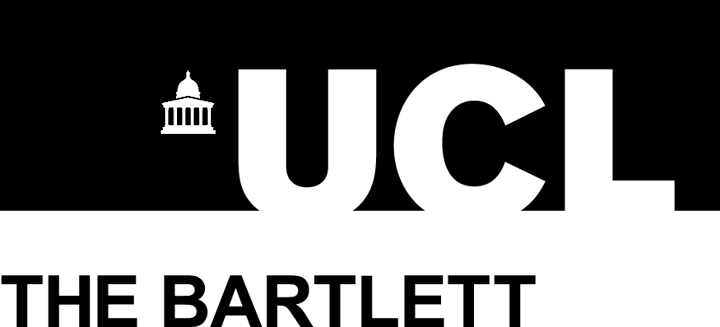 Organiser of Preventing 'ruins of regeneration' through youth-led co-design