Description
Know your legal responsibilities as an Employer!
Recently sexual harassment has received extensive media coverage, with public figures speaking up about being sexually harassed by Hollywood directors, actors and politicians. This has resulted in ordinary members of the public having the courage to talk about their own experiences of sexual harassment and sex discrimination using the hashtag #MeToo on social media.
Sexual harassment in the workplace can take many forms - it can range from what some perceive as 'office banter' to full-on sexual advances.With the recent spate of reports emerging about sexual harassment, now is more important than ever to ensure you have an up to date toolkit to help you prevent and address sexual harassment in the workplace.
Why attend this workshop?
Gelbergs' experienced employment lawyers will guide you through the common issues arising out of sexual harassment in the workplace and give you top tips to ensure compliance with the law. There is a maximum of 15 attendees in order to keep it interactive.
During this half day course, you will:
Understand the legal framework around sexual harassment in the workplace;
Explore how to reduce the risk of it happening;
Learn how to handle disclosures of sexual harassment;
Receive a free dignity at work policy to tailor to your business.
Who should attend this workshop?
This course is for you if:
you are a manager or HR professional, and need to understand how to prevent and handle sexual harassment in your workplace; or
you are a business owner and concerned about protecting your business from the cost and reputational fallout of sexual harassment claims.
What's included in the ticket price?
This is a half day course and includes:
the informative talk, interactivity and all course materials;
tea, coffee and light refreshments;
Q&A session with two experienced employment solicitors;
A free dignity at work policy for every attendee to take away and tailor to their own business;
How much will it cost?
Great value at only £50 plus VAT. Arrive from 9am for coffee, snacks and networking to start the course at 9.30am
About the Speakers
Emmajane Taylor-Moran, Partner & Head of Employment Law, Gelbergs LLP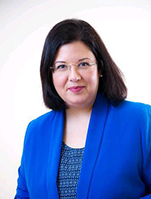 Emmajane is Partner & Head of Employment Law at Gelbergs LLP. She has extensive experience in advising employers in all aspects of employment law, and managing high-profile and complex litigation in the tribunals and courts. She has a commercial and pragmatic approach to advising business clients and always listens to their needs and works to their particular objectives. She specialises in complex discrimination and harassment claims.
Aida Smajlovic, Employment Law Solicitor, Gelbergs LLP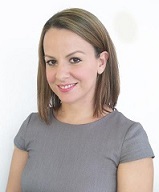 Aida is an Employment Solicitor at Gelbergs, and has broad experience encompassing all aspects of employment law, from drafting contracts, grievance and disciplinary procedures, through to claims at the employment tribunal, including pregnancy and maternity discrimination and whistleblowing.