Preventing Stress: Promoting Positive Manager Behaviour (Stress Management Competencies) - Train-the-trainer Course Leeds 10th Sept 2013

Tuesday, September 10, 2013 from 9:00 AM to 4:45 PM (BST)
Event Details
Preventing Stress: Promoting Positive Manager Behaviour
Train-the-trainer, Leeds, 10th September, 2013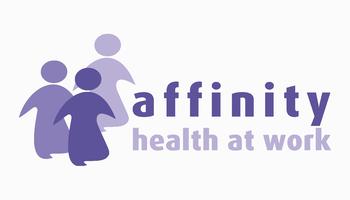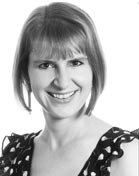 This full-day train-the-trainer course has been organised by Work-Life Solutions in association with Affinity Health at Work. The course is faciliated by Chartered Occupational Psychologist, Emma Donaldson-Feilder.
Emma (profile below) led the team from Goldsmiths, University of London and Affinitly Health at Work who carried out the 4-year research programme into Stress Management Competencies - the skills and behaviours line managers need to prevent and reduce stress at work. The Management Competencies for Preventing and Reducing Stress at Work research programme, sponsored by HSE, CIPD and IIP, resulted in:
A  Management Competency Framework with 4 competencies and 12 sub-competencies
The development of the Stress Management Competency Indicator Tool
A development intervention, Preventing Stress: Promoting Positive Manager Behaviour
The course enables participants to deliver the management development intervention. More detailed background is provided below.
Target audience
People working within Organisational/Staff Development, Leadership, HR, Health and Safety and Occupational Health who, as part of their roles, provide learning, development and support to managers. The training will also be invaluable for Psychologists, Independent Consultants, Coaches, Mentors and Trainers who offer people management and/or stress management training/support to organisations and managers.
Booking Information
When you register for this course you will be given two payment options. You can pay online by credit credit/debit (visa or mastercard) or pay by invoice. The payment by invoice option will enable you to pay by cheque or BACS. Eventbrite charges a small booking fee (£6.50) to use their platform and this is added at the point of sale. Work-Life Solutions will provide a link to our terms and conditions and a VAT receipt on receipt of payment.
Workshop fees
The fee for this training is £370 ex VAT (£450.50 total - includes VAT@ 20% + £6.50 eventbrite booking fee). Tickets are available until 5th Sept, 2013. 
Course Location
The course is taking place at Devonshire Hall, a training and events venue at the University of Leeds. The venue is close to Central Leeds in the Headingley area. Free parking is available. It is approx 15 minutes by taxi from Leeds Station.
About the Course
The train-the-trainer course, designed for professionals working in learning and development contexts, will be highly interactive; including case studies based on research data, scenarios and role plays, interactive exercises and small group work. It will help delegates understand the intervention from both the trainee and the trainer perspective, in order to give them the capability to run it themselves. Delegates will also be provided with the knowledge and background information that underpins the field, including current research linking manager behaviour to employee stress and the behaviours required by managers to prevent and reduce stress in their staff.
Participants will be equipped to deliver an intervention that has been developed as a result of a four-year research project. The intervention has been piloted and evaluated with 112 managers in a range of organisations: the evaluation (using statistical evidence gathered during the research) demonstrated that the intervention can help managers make positive changes to their behaviour.
Learning outcomes and objectives
This programme will equip delegates with the knowledge and materials to run learning and development interventions that help line managers demonstrate the skills and behaviours required to prevent and reduce stress in their staff.
At the end of the course participants will be able to:
Customise and deliver the supplied materials in their own organisations;
Describe the current research linking manager behaviour to employee stress;
Identify the behaviours required by managers to prevent and reduce stress in their staff and help managers develop these behaviours.
Psychological research underpinning the course
The learning and development intervention (which delegates on the proposed train-the-trainer course will learn to run) has been developed as a result of a 4-phase research programme, sponsored by the UK Health and Safety Executive, Chartered Institute of Personnel and Development and Investors in People.
The research, entitled Management Competencies for Preventing and Reducing Stress at Work, has involved a thorough review of theory and research regarding the role of line managers in determining the well-being of their staff, plus the development of new research evidence and models in this field. (Full details of all 4 Phases of the research programme can be downloaded from our website)
Research, practice and policy have highlighted the vital role of managers in the management of stress at work. The 'management competencies for preventing and reducing stress at work' programme set out to enhance the understanding of the skills, abilities and behaviours required by managers to manage stress in their staff.
The findings from phase 3 of the research, an intervention study aimed at helping managers develop the behaviours identified as important for the prevention and reduction of stress in their staff, are published in a CIPD Research Insight Report.
The research team consisted of Emma Donaldson-Feilder, Dr Joanna Yarker and Rachel Lewis, and was awarded the 2007 British Psychological Society Division of Occupational Psychology Practitioner of the Year Award for this project.
Facilitator: Emma Donaldson-Feilder CPsychol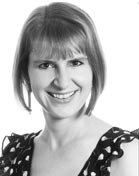 Emma is a Chartered Psychologist who specialises in helping organisations achieve sustainable business performance through improvements in the wellbeing, productivity and engagement of staff. She combines research and practitioner roles with writing, presenting and lecturing on workplace well-being. She works with Rachel Lewis and Jo Yarker on a research programme, funded by the HSE, CIPD and IIP, investigating the link between management and employee stress/well-being. With particular expertise in assessing and managing work-related stress risks, she has worked with a wide range of clients in the public and private sectors, providing consultancy and coaching interventions to help employers, leaders and managers improve staff well-being, productivity and engagement. She is also Consultant Editor for a CIPD subscription publication on wellbeing and performance and has recently been named Practitioner of the Year by the British Psychological Society Division of Occupational Psychology.
Draft programme for the day
09.00 - 09.30
Registration and refreshments

09:30
Workshop starts

13.00 - 13.30
Lunch provided

16.45
Close

Please note: timings are approximate and may be subject to change on the day.
Have questions about Preventing Stress: Promoting Positive Manager Behaviour (Stress Management Competencies) - Train-the-trainer Course Leeds 10th Sept 2013?
Contact Alan Bradshaw
When & Where

University of Leeds
Devonshire Hall
Cumberland Road
LS6 2EQ Leeds
United Kingdom


Tuesday, September 10, 2013 from 9:00 AM to 4:45 PM (BST)
Add to my calendar
Organizer
Business Psychologist, Alan Bradshaw, specialises in workplace mental health, focusing on prevention of mental ill-health and the management of associated risks (health, business and legal). His public events are around similar topics including: work-related stress, mental health at work, resilience and burnout. Alan has run more than 60 events on eventbrite. If you'd like some examples, please check out the past events on his organiser page.

Alan's events are aimed at people with a professional or business interest in the topics, such as: Occupational Health, HR, Health & Safety, Psychologists, Coaches, Counsellors, Compementary Therapists and Trainers.They are also suitable for managers or employees with an interest in mental health and trade union health & safety reps.
Alan organises a variety of events in different formats. Roadshow style events are of shorter duration for larger audiences, while masterclasses and train-the-trainer events are usually longer and for smaller groups. He delivers some events himself but also organises events with fellow mental health experts, psychologists and accredited trainers.
As a consultant, Alan supports clients and partner organisations in making a difference to employee mental health at work, focusing on 4 key areas of best practice: awareness, prevention, monitoring and support.
Alan's business, Work-Life Solutions, provides in-house management training, mental health programmes and consultancy to both large corporates and SMEs. Alan also provides strategic mental health advice to boards as a trustee and non-executive director.