PREVIEW SCREENING OF WHITNEY HOUSTON 'CAN I BE ME" + LIVE Music Tribute by...
Description
Dir: Nick Broomfield, Rudi Dolezal
Cert: 15
Dur: 1hr 45mins
Film Starts: 8.30pm (Doors Open: 8pm)
Followed by Panel Discussion with special guests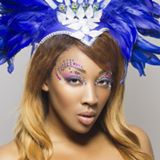 Crystal King UK is the live tribute act for the night and will perform some of Whitney's best known classics! Singer/Songwriter Crystal King UK has supported an array of acts including Omar, Dru Hill, U.S Hip-Hop legends De La Soul, Ed Sheeran and many more during her career and has new msuic coming out this summer including new single "I Got It"
This feature is preceded by a London Premiere of the short film - CATFORD JESUS
A tense, psychological thriller set in early 90s London where a minicab driver Drey (Winston Ellis- Pirates of the Caribbean) turned moral crusader collides with Jink's (Darren Kent- Game of Thrones) a creature of the night on the tale end of a bad deed. An unsettlingly journey unfolds as they attempt to make sense of their own uncertain destinies.
Dirs: Chris Michael Fretwell & Dan Jones
Prod: Cass Pennant