About this Event
PRFest 2020 "Purpose Over Profit"
11 sessions to immerse yourself in conversation, listening and networking.
_________________________
An international line-up and topical theme which will help you learn, share and be inspired.
One day event with fringe events
// PRFest will take place on Thursday, 18 June, and it will take the format of a one-day event with a keynote in the morning and keynote in the afternoon.
The rest of the day will be split into breakout conversations, covering various elements of our theme, 'Purpose over Profit'. An expert in their field will host a conversation and you are asked to choose which sessions you will attend, in advance.
PRFest Founder, Laura Sutherland, will once again host the festival and will be delighted to welcome everyone. If it's your first time, let us know in the booking form, and we'll buddy you up with an 'old timer'!
// As always, the favourite 'let your hair down' networking dinner will take place on the evening of the Thursday. Please indicate in your booking if you'd like to attend and you'll be sent further information in due course. Additional booking required.
// Need a new headshot and haven't had the time? Don't worry, fab photographer Mark Shields will be there and taking headshots against the PRFest backdrop. You'll receive your headshot via email after the event. FREE, included in ticket price. You will receive one headshot and an option to buy additional images.
// In addition, fringe events will be announced which will take place in the week of PRFest. These will be listed on the PRFest website and will be sold and promoted in addition to this event. Be sure to sign up to the PRFest email to get the latest news!
//Finally, if you're new to PRFest and would like a buddy, choose this option on the booking form. We want to ensure everyone feels comfortable and welcome.
Programme
9.45am Welcome, Laura Sutherland
10am Keynote: Building a creative process fit for the purpose economy - Alex Myers, Founder and CEO, Manifest
10.45am Breakout 1
1. Waging ethics battles for positive outcomes – Mary Beth West MPRCA, Senior Strategist
2. Why is PR so slow to adopt social impact as a measure of its success? Simon Francis, Founding Member of Campaign Collective (also Chair of PRCA Council – sponsor)
12pm Express Lunch
During lunch there is an opportunity to record sound bites and a collection of thoughts from PRFest for Laura's podcast, People Buy People.
1pm Welcome back, Laura Sutherland
1.15pm Keynote: Purposeful Measurement – how to measure what matters in an age of disruption, Richard Bagnall, CEO of Carma and Chairman of AMEC
2pm Breakout 2
1. How can PR and the creative industries influence organisations and their sustainability plans? Will Saunders, Designer and Creative Consultant, Good Will Studios
2. Dispelling myths about emerging tech in public relations – Natalie Orringe, CMO, Access Intelligence Group (which includes Vuelio and Response Source)
2.45pm Break
3pm Breakout 3
1. Three is the magic number – How to manage your time more effectively so you can be successful in life – Sarah Lloyd, mindful coach
2. To be announced
3.45pm Breakout 4
1. Business Model Innovation In Public Relations: making PR affordable, accessible, transparent and measurable while maintaining service levels – Lyndon Johnson, Founder, Think Different(ly)
2. To be announced
4.30pm Closing remarks and summary, Laura Sutherland
4.45pm Close
6.30pm Networking dinner (be sure to book your place, it's always a great night!)
_________________________
Sponsors
PRCA
More to be announced! Please get in touch to discuss opportunities.
Exhibitors
To be announced! Please get in touch to discuss opportunities.
About PRFest
PRFest was launched in 2015 with the first two-day event taking place in June 2016. It was an event devleoped by chartered practitioner, Laura Sutherland, out of her passion for the public relations and communication industry and her frustration at how slowly it was evolving with data, tech and thinking.
PRFest focuses on senior practitioner development, helping develop the skills and knowledge required to modernise practice and keep abreast of the developments in this fast-paced industry.
In addition, PRFest will also focus on the individual, sharing best practice in wellbeing, finance and other areas which can be of benefit to balance and enhance lives. This now goes beyond purely learning emerging skills and discussing industry matters. PRFest now practices what we preach to our own clients and organisations – focus on the individuals, their cares, worries and what is relevant to them.
Tickets
Group discounts for 4 or more people are available. Get in touch to receive discount link for 10%.
A limited number (x20) of very early bird tickets will go on sale on 27th February.
Early bird tickets will then go on sale from 13th March and then full price tickets kick in on 1st May, unless other tickets have sold out before that.
PRCA members will receive a 10% discount from 1 April to 15 May. Get in touch to receive discount link.
Tickets terms and conditions:
Bookings subject to booking fee and VAT (20%).
Tickets include express lunch. Please advise any dietary requirements when booking.
Bookings subject to availability.
The programme is subject to change.
No cheques and no invoicing.
No refunds available and no cash alternative.
Tickets are only transferable to a colleague for 2020, not any other year
Should the festival have to be cancelled, refunds will only be given for ticket price. It does not include fee, travel, accommodation or other expenses the ticket buyer incurred.
Aura accepts no liability if an event is cancelled or postponed for reasons beyond our reasonable control resulting from an act of God, governmental regulation, fire, war, terrorist activity or civil commotion.
We (Aura) will treat your personal information in accordance with data protection legislation and GDPR. We will use your information for administration, important communication about the event and for event research. If you do not want to continue receiving PRFest communication, after the event, you can unsubscribe at any point via the footer in the email.
We will be filming and recording the event with photography and sound.
All enquiries to laura@aura-pr.com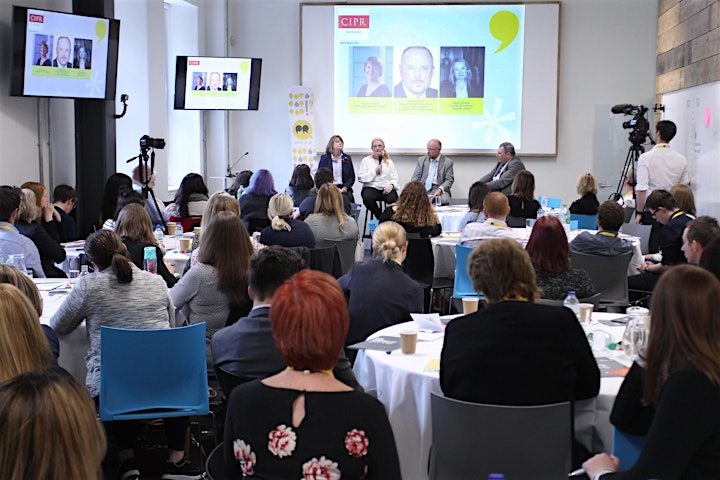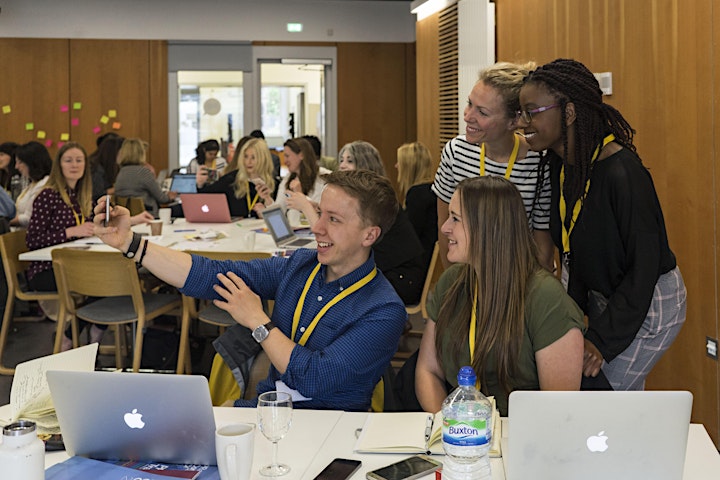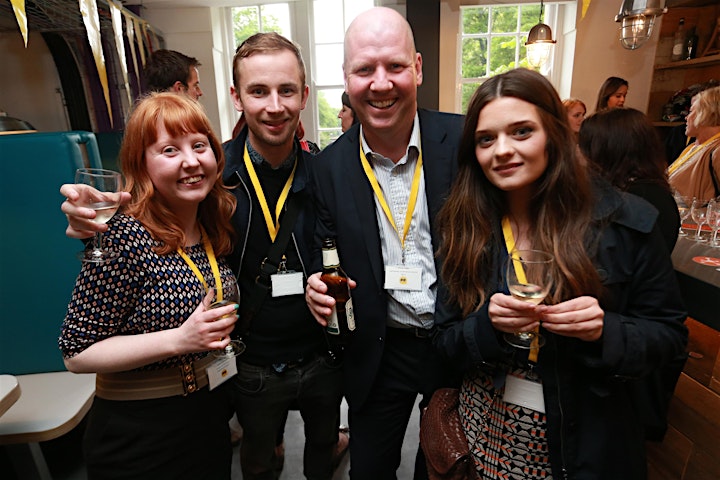 Date and Time
Refund Policy