A virtual Pride event for all LGBTQ+ people in Scotland
About this event
Get ready for the thrills but hopefully no spills of Pride Breakfast 2021! We can't bring you together physically yet... but we're bringing the fierce and happy vibes of Pride to each other's homes once again.
Join us to celebrate with special guests, a chance to chat, live music and an extra-special video screening to mark this crucial annual community event.
Pride themed dress-up strongly encouraged, but honestly, we'll just be happy to bring us all together. So come as you are, help us spread some love (on more than our toast) and see you for breakfast on Saturday 26th June!
🚼 All ages welcome, family-friendly.
🏳️‍🌈 All the diverse identities of our community welcome including lesbian, gay, bisexual, trans, nonbinary, queer, intersex, asexual, pansexual, genderqueer, gender fluid, and our allies etc.
How to join?
👋 💻 We will be on the video conference app Zoom.
Register your free space here and you will receive a confirmation email with the event details to use on the day and time of the breakfast (you don't need a Zoom account for this).
If you have a Zoom account, your confirmation email will also include the meeting ID which you can input in Zoom to find us and schedule a reminder.
Questions or access needs?
If you have any access questions (including using Zoom), email Jules: jules@lgbthealth.org.uk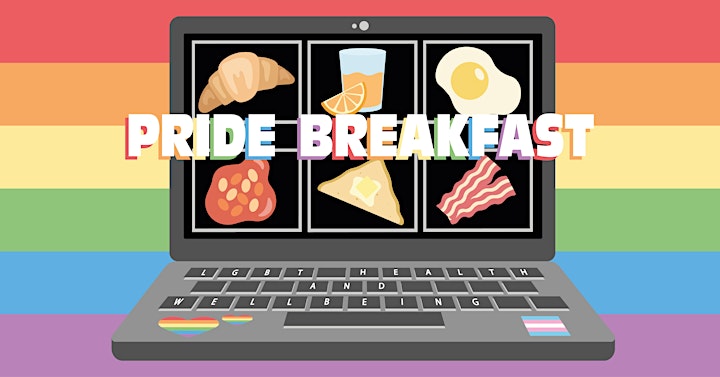 Organiser of Pride Breakfast 2021
Scotland's national charity promoting the health, wellbeing and equality of LGBT+ adults (16+) in Scotland. We offer community-based support services and events in Edinburgh and Glasgow (now online due to COVID-19) open to the entire diversity of the LGBTQIA+ community in Scotland.