About this Event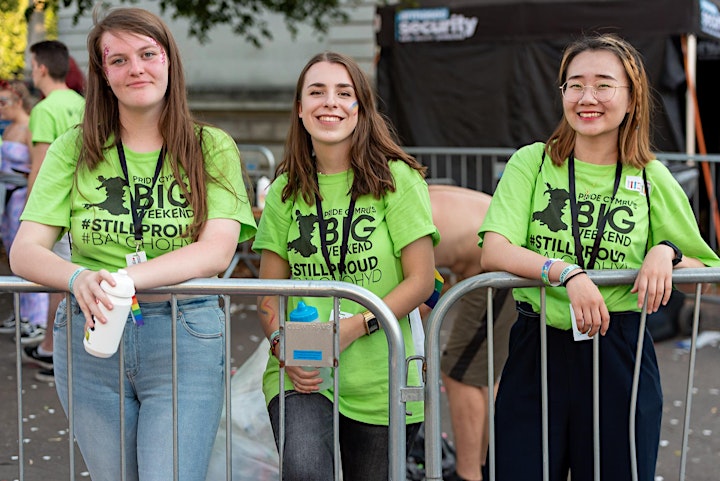 Are you looking to support the LGBT+ community in Wales? Are you interested in gaining new skills and meeting new people? Do you want to volunteer with Pride Cymru in 2020 but don't know how?
We'll be hosting our first Volunteer Recruitment Day on Saturday 25th January, where you can find out more about our available roles and meet our amazing and diverse team of volunteers who help make Pride Cymru's Big Weekend! Members of the Pride Cymru event management team will also be at the event to answer any questions that you may have and talk more about the roles available.
This event is perfect for those looking on to take a new challenge with Pride Cymru throughout the year! We're currently looking for people to help us with:
Graphic Design 🎨
Marketing 📲
Volunteer Management 🏃‍♀️
Sponsorship 🏅
Ticket Office & Gateline Management 🎟
Parade Management 🏳️‍🌈
Merchandise 🛍
This is a walk-in event, so you are free can arrive at any time between 11am - 3pm, however please note that our last session discussing the volunteer programme for 2020 will commence at 1:30pm. Please ensure you register for the event through this page so we can send you key information the day before the event.
We can't wait to see you there!