Description
The day event at Jubilee Gardens and the after party at
Riverside bar and Kitchen (RBK) are both are completely FREE to attend – grab a pen and
save the date!
10 am - 5 pm Jubilee Gardens, Ely
7 pm - 2 am - Pride After Party at Riverside, Bar and Kitchen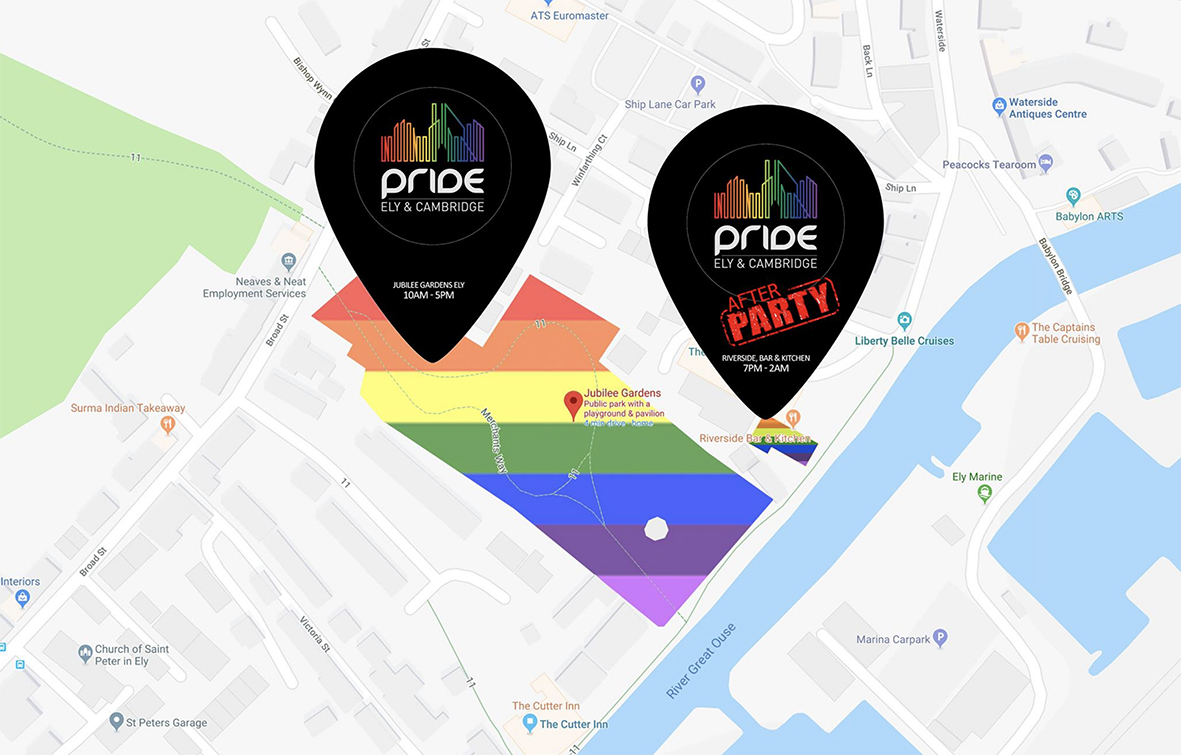 This is a fully inclusive community event; we hope that everyone will want to be involved in our celebration of Pride – not just for LGBT+ but for the Pride of everyone in Cambridgeshire. Pride is a celebration of the cultures of lesbian, gay, bisexual, transgender and related identities. At a time where we have experienced increasing levels of reported hate crimes we expect that the first Pride in Ely will help raise the profile of LGBT+ people and also act to demonstrate support from our Community.



Keep an eye on the discount deal you will be able to get in the next couple of weeks!