Description
London Lads are delighted to be working with Pride in London and invite you to a special Pride LGBT+ Tenpin bowling event, for an evening of great bowling, banter and a drink or two with other members of the LGBT+ community and their supporters!
You will get to play two games of bowling with friendly people in an attitude-free and clique-free group. It will cost £13, with £1 going to financially support the work of Pride in London.
It will be a fantastic opportunity to socialise, have fun and make some new friends! We will also make sure there's a great playlist of tunes lined-up and we crank the volume up too!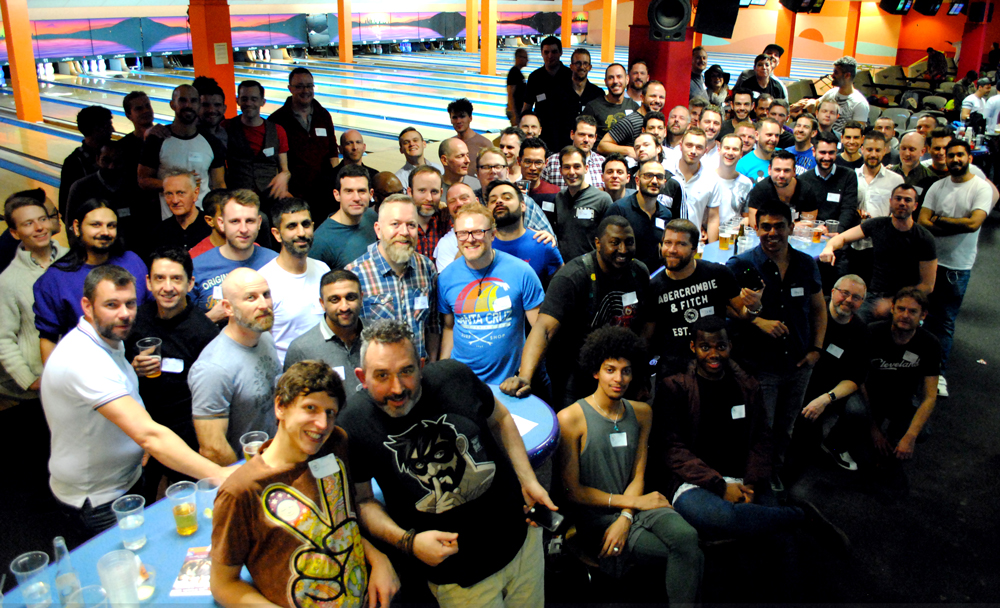 THE PLAN OF ACTION...
We will gather at 7pm and aim to start the bowling games at 7.45pm. Please be prompt. Any arrivals after 7.45pm may not get to play in the first game, but can wait and join a lane for the second game.

If you think you are going to be late, then please message us to let us know you will still be coming! You can get us on our duty phone on the night: 07578 504321.

PAYMENT...
At the internal bowling door you MUST say that you are part of the PRIDE BOWLING group. Do not pay for a game or deal at the main entrance, as it will cost you more. Please advise the attendant that you are part of our group and they will allow you into the venue without charge.

You pay at the Pride Bowling counter inside the bowling venue for the bowling deal.

We prefer cash payment - especially if you can try and have the correct amount in cash. There are cash machines in the shopping centre (Tesco Metro, Santander, TSB), so stop off first if necessary, plus the bowling venue offers cashback at the main bowling desk.

IF YOU ARE NEW....
If you're new, then you are very welcome to come along and join! Just RSVP and find us in the venue on the night and you'll receive a warm welcome!

Your bowling ability, or lack of it, is not something to be embarrassed about when joining us, as we mainly play for fun, to have a laugh and to be social. You can even avoid changing into bowling shoes and simply play in your own footwear, as most of our guys currently do!

JOIN US...
...ON YOUR OWN: Don't be afraid to come along on your own. You won't be left feeling like billy-no-mates! We will make sure you're in a lane with with others who, like you, found the courage to come along unaccompanied and join the fun.

...WITH A FRIEND OR TWO: Grab a buddy or two and bring them along for a great night out. We can make sure you are put in a lane together. Simply let us know on the night that you are together when you are handing in your sign-up sheets.

...AS AS GROUP: Come along with a bunch of friends and all bowl together in the same lane. We place 7 to 8 people per lane, and can give you a neighbouring lane if you have a bigger group. Just hand your sign-up sheets in together.

We ask that you still socialise with the rest of the wider group. This is especially important if you have people who are in the same lane as you who you did not come along with.

DO I HAVE TO BOWL?
If you are joining friends who are bowling or we have already met you at one of our recent events, then you can join us simply to socialise - please do still RSVP.

Other optional activities available on the night include such things as air hockey, table football, arcade games and pool, plus the venue serves quite a selection of fast food options for those a little peckish or coming straight from work.

KEEP IT FRIENDLY...
Antisocial behaviour or discrimination of any kind is not welcome at our events. If you are not in the mood to socialise with other guys on the day then please do not attend. Behaviour of a cruising nature is also not welcome.