Location
The Conduit
40 Conduit Street
London
W1S 2YQ
United Kingdom
Refund policy
Refunds up to 1 day before event
Description
'Beyond: There's always a Black issue, dear!' is a new documentary film that tells the unheard story of black, gay/trans drivers of London's youth and club culture revolution in the 1980s.
The creative spark to a cultural revolution. Often copied, never bettered. Living out loud in Thatcher's Britain. Unapologetically Black. Proudly, gay, bi or trans, Beyond: 'There's always a black issue, dear' A cultural scene that changed Britain reunites to tell it like it was.
BlackOut are extremely grateful to Claire Lawrie and the members of the cast of Beyond for giving us permission for this special Pride day screening, and to The Conduit for hosting the screening in advance of their Pride night celebrations. We're pleased to have the opportunity to share this important film with BlackOut guests and supporters at the event which will mark the launch of BlackOut's fundraising appeal for summer 2019.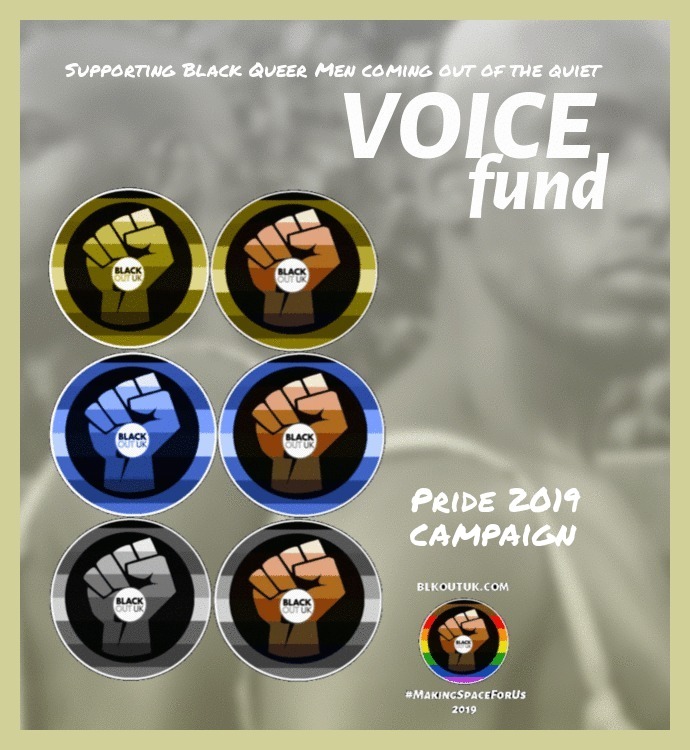 We appreciate that plans on Pride day can be relatively changeable. As added incentive for attendance and to ensure that those who want to see the film get the opportunity, there is a refundable £5 fee to those non-members of the Conduit who register and attend.
Doors open at 6pm for a 6.30 screening.
Please join us as we celebrate the hidden contributions of a generation of Black creatives and connectors who continue to blaze a trail today, and consider how we 'pay-it-forward' through supporting emerging voices to create work that is engaging, authentic and radical.
A perfect introduction to The Conduit's star studded spectacular Pride Night, with contributions from Peter Tatchell, Bisi Alimi/Ms Posh, and a panel of queer artists and writers in discussion before the party continues into the small hours (guests for the screening are encouraged to stay).