This webinar will help you support pupils to develop realistic questions for their science investigations.
About this event
Are you thinking of attending a science fair, a Great Science Share for Schools or running a CREST day with your primary school pupils?
This virtual CPD session will share best practice and help you support children to develop their own questions that they have the capacity to investigate and share with others, e.g. as a table-top activity.
We welcome teachers from primary schools, as well as parents, in London. We particularly recommend this event to teachers attending or hosting a Great Science Share for Schools or a science fair.
In this CPD we will:
consider the reasons for children engaging in child-led science
explore the challenge of supporting children to ask and answer their own questions
learn more about the Great Science Share for Schools (which is planned to go ahead on 16 June - even if it has to be virtually!)
Why this event is now a webinar
Instead of cancelling due to coronavirus, we decided to take on the novel challenge of running this session fully online, as a webinar. Life must go on, and so must learning – both for students and for ourselves!
To join the meeting on Monday 23 March at 18:00, please make yourself a nice cup of tea and follow this link:
meet.google.com/cgh-grhs-uyk
We expect that many of you will be at home with childcare responsibilities at this time, and therefore the session will run like a broadcast where you can participate via chat. Hopefully this will help you all take part in the way that is best for you.
Beyond getting brilliant advice on facilitating child-led science, we hope this webinar will also be an opportunity for all of us to gain some experience with online learning tools and techniques in a friendly environment.
Why are children's scientific questions so important?
A central aim of primary science education is to nurture children so that they become independent, self-motivated scientists. An essential part of this is giving children opportunities to take the lead in their own learning and ask questions that they are interested in and know about.
Letting go and allowing children to make decisions about what and how they investigate can be daunting, however it shouldn't be scary if we manage it well. Encouraging children to ask their own scientific questions and investigate them can be done at a pace that is appropriate for the children and you. You can read more on www.greatscienceshare.org.
The session will be run by Naomi Hiscock of Primary Science.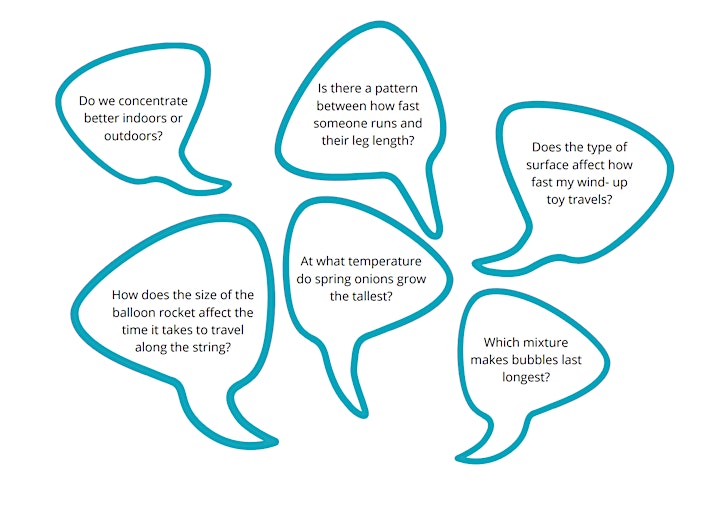 Organiser of Primary Teacher CPD: Supporting child-led science investigations