Description
*** PROGRAMME ANNOUNCED ***
The conference programme has now been confirmed!
Please note all tickets have been booked for this event, however if you would like to be added to the waiting list please email Emma Baker on e.m.baker@swansea.ac.uk to have your name included. You will be contacted in due course with further information.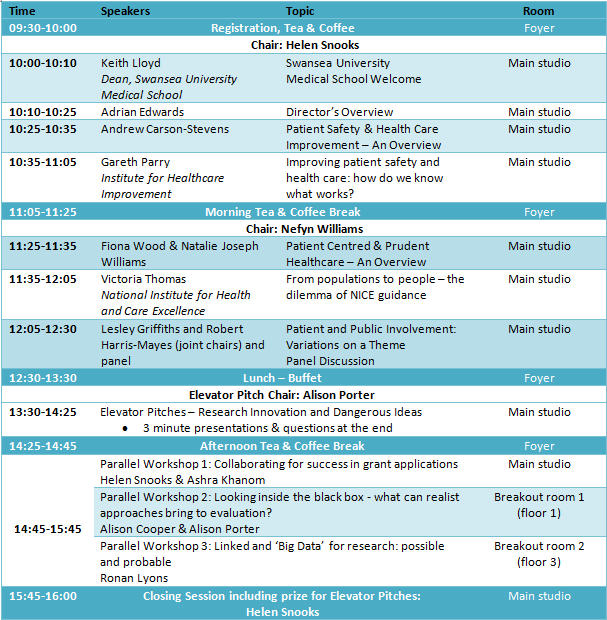 Colleagues and researchers in primary and emergency [including unscheduled] care are invited to attend the Health & Care Research Wales funded PRIME Centre Wales Annual Event 2017.
Swansea University Medical School are honoured to host the next PRIME Centre Wales Annual Event 2017. The event will take place at the Swansea Grand Theatre on the 24th October 2017. The Swansea Grand Theatre is within a 10-15 minute walk of Swansea train station. For further travel advice please click here.
The aims of the event are to promote the exciting and innovative research progress made by PRIME Centre Wales, and to facilitate networking and collaboration.

-----------
PRIME Centre Wales is a research centre focusing on primary and emergency care, funded by Health and Care Research Wales in order to develop and coordinate research proposals and support researchers. It is an all-Wales centre with co-led by Cardiff University, Bangor University, University of South Wales, and Swansea University. Further information on PRIME Centre Wales can be found at www.primecentre.wales

Regards,

Victoria Williams, on behalf of the PRIME Centre Wales team.