About this Event
At the Principles of Investing in Properties workshop you will learn how to use properties to replace your job with passive income, and reach financial independence.
Reasons for investing in properties.
1. Reliable Passive Income - Properties are the most secure and reliable way for you to reach financial Independence.
Using our proven system, you will learn how to create consistent cashflow via Property Investing. Over time you will have enough cashflow to replace your current income and you can spend your time on the things you value the most.
2. True security for the future – Relying only on the Danish national pension system is risky. Cashflow from properties is an income stream that is largely in your control.
People are always going to need homes.
3. Legacy for future generations – Building a property portfolio will secure your future generations. A property portfolio will increase in value over time and is a solid foundation for the security of your future generations.
4. Wealth – There is a reason that no other wealth-generation method is responsible for more millionaires in than property investing.
If you want to experience life on your own terms. Vacations, nice car, the big house and freedom. Property investing is the most proven method to get you there.
5. Property investing is a high-income skill. It's a skill where you can get wealthy without investing your own money. If got the skills, Investors will be happy to put up the money for joint ventures.
The workshop will be hosted by Daniel Wood.
Daniel Wood is a property multimillionaire and the founder of the Swedish wealth institute.
He became a millionaire by property investing at the age of only 25.
Before he became an investor, he was working at as a consultant for a recruiting agency. The pay was good, but the work was taxing, and he was feeling stuck in the job. He had dreams of being his own boss.
He got his eyes opened to the world of property investing when he was 23, after reading Rich Dad, Poor Dad back in 2013.
A year later he and his wife, Gisela, attended workshop on creating cashflow. After the workshop they decided that property investing was the right direction for a better future. It would be the key to a life on their terms and more time with the kids.
Their dream felt farfetched and very "American", especially for a Swedish couple, to dedicate themselves fully the becoming investors. Jet they decided to take the leap and join a property mentorship program.
They bought their first property in 2015. Most people laughed when they heard about their dreams, but a year later at the age of only 26 Daniel had a portfolio of 20 apartments, was a millionaire and people did not laugh anymore.
Now Daniel is a multi-millionaire through property investing and his latest purchase was a golf resort with over 100 glamping units.
He attributes this success to the Momentum System, which is about building a power team to finds amazing property deals, takes care of them after the contract is signed, and even help find investors.
During this workshop you will learn from someone who has truly been down and dirty, sleeves up in the trenches of property investing and has had tremendous success and many lessons to share.
What You'll Learn during this seminar:
✔ The secrets of FAST passive income.
✔ What it means and what it takes to invest in properties..
✔ How to find investors and use OPM (other people's money) to finance your deals.
✔ How to gain the right mindset.
✔ How to run numbers for property deals
✔ How to set up your property business and how to finance it.
Join us on the 4th of February for this one of a kind FREE event on the principles of property investing and network with likeminded people .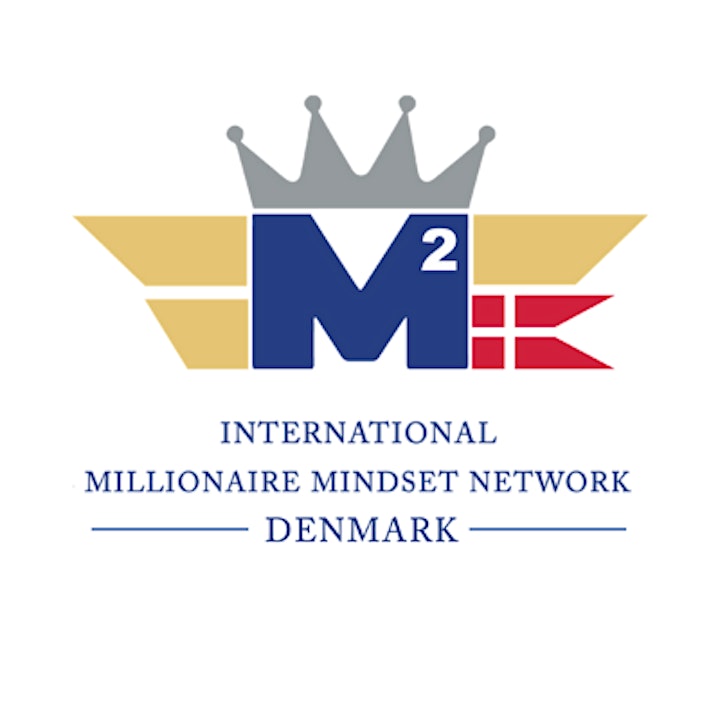 IMN Denmark in cooperation with Momentum Property Education
ABOUT US
Welcome to IMN Denmark, aimed for Accelerating our Members' and you as a Guest success by providing a forum within which you are able to build valuable relationships, by networking with likeminded entrepreneurs and business owners from around the world.​We provide our Members with an exceptional and inspiring guest speaker each month, with relevant business background, who provide great content and talk about relevant business matters
Our Members are dynamic and forward-thinking international entrepreneurs, with a strong business ethic, a desire to do business together and who have invested in themselves and their network.
Are you seeking investment or new business partners? Within in the Club there are many examples of Members investing in other Member's businesses, creating successful business partnerships together and purchasing products or services from each other.
Do you want to take your business international? Many of our members travel from other countries each month to attend our events globally.
We invite non-members to attend an evening so that they can understand more about the club, meet our members and to experience one of our events.