Description
PRINT AND STITCH AN OWL
Your child will learn how to create a stencil and then screen print the design onto fabric and turn it into a cushion or hand puppet.
They'll leave with a new friend that they've created plus I'll show you how easy it is to carry on screen printing with them at home and add to your owl collection.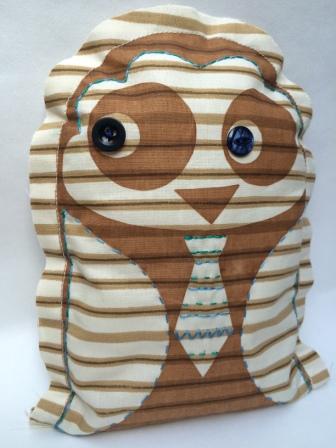 The workshop is suitable for ages 5 years and upwards. All children must be accompanied by an adult. Please make sure your child wears old clothes or brings a painting shirt.
Here's what you're saying about us:
"Fantastic workshop on Saturday with my Guides. They absolutely loved it thanks x"
Suzie Cannon - Joydens Wood Scouts and Guides
"I really enjoyed that and want to do more of all of it!!!"
Esther, aged 7
"My grandson is very proud of his flag. Thank you, he enjoyed another great workshop!!!"
R.Davison, Rochester
"Thank you for a fabulous day today! We had a fabulous time"
Kathryn, Gravesend
About the venue: The workshop studio is located above the cafe at Nucleus Creative Riverside Hub. Please walk through to the back of the cafe and through the door on your left then up the stairs to the 3rd floor. Unfortunately there is no disabled access.