Event Information
Location
At Birkhill House
Birkhill House
Earlston
TD4 6AR
United Kingdom
A workshop aimed at exploring collaboration between pairs of participants, taking inspiration from Shetland folk tale "The Funeral Ghost".
About this event
Using the old Shetland folk tale of the "Funeral Ghosts" as a starting point, participants will work in pairs to create a collaborative piece that will include words and printed images.  
The words will not be captions to the pictures, and the pictures won't illustrate the words. Instead, you will collaborate to create a single piece in which text and image will interact dynamically.  
Your tutors will be established artist Joy Parker and writer Robert Leach, who have collaborated on many works, most recently a month-long project in Shetland, which was funded by Creative Scotland.
The final product will be a combination of words and printed images created jointly by each pair. 
Workshop Timetable 
1. Introductions of us and participants - 10 mins 
2. Method – Explanation of collaboration - 5 mins 
3. Stimulus – RL to read the Shetland folk tale "The Story of the Funeral Ghosts", followed by discussion of the story - 10 mins 
4. Break into pairs – discuss, draw or write down any rough images and/or ideas which the story has inspired - 10 mins 
5. Demonstration of printing by JP - 10 mins 
6. All participants make first prints - 20 mins 
7. BREAK – 10 mins 
8. Starting from points raised during section 4 above, all participants write any words, sentences, or whole poems as verbal response to the story -10 mins 
9. Pairs come together again. They discuss each other's and their own work (printed images and words) with the aim of creating a final collaborative piece - 10 mins 
10. Pairs make their final collaborative piece together: this piece to incorporate as much or as little of each as seems appropriate – 15 mins 
11. Open discussion and questions about the works created and an evaluation of the process. – 10 mins 
8 participants max (4 pairs of participants). Tickets are for a pair.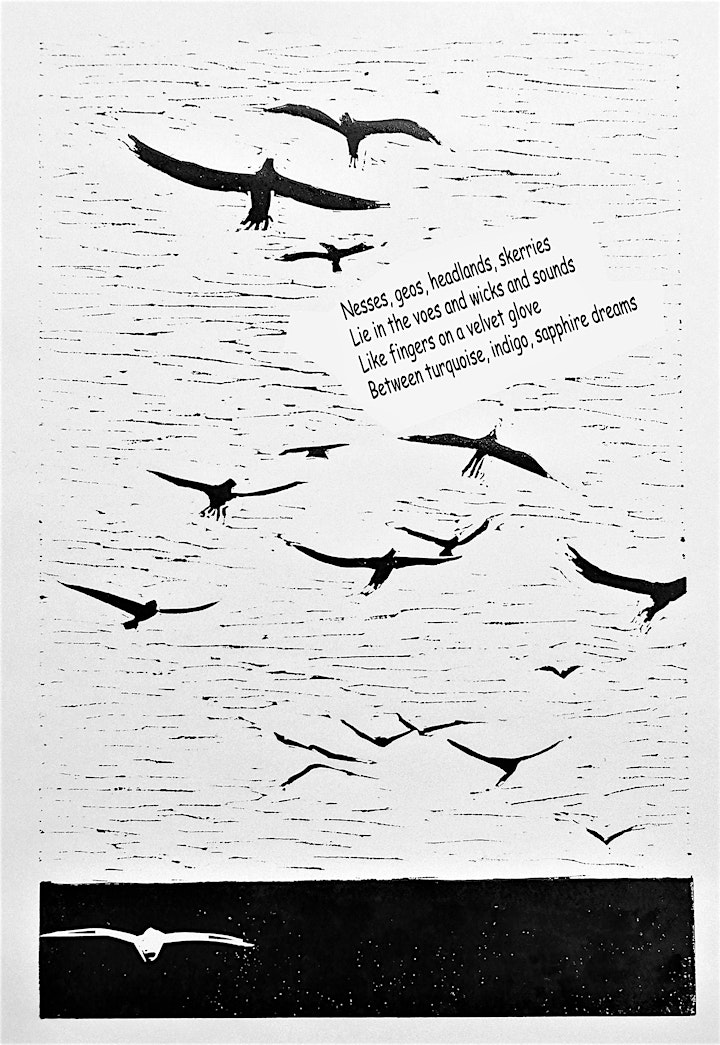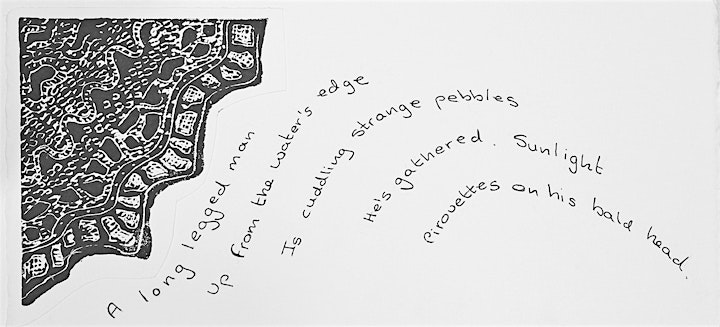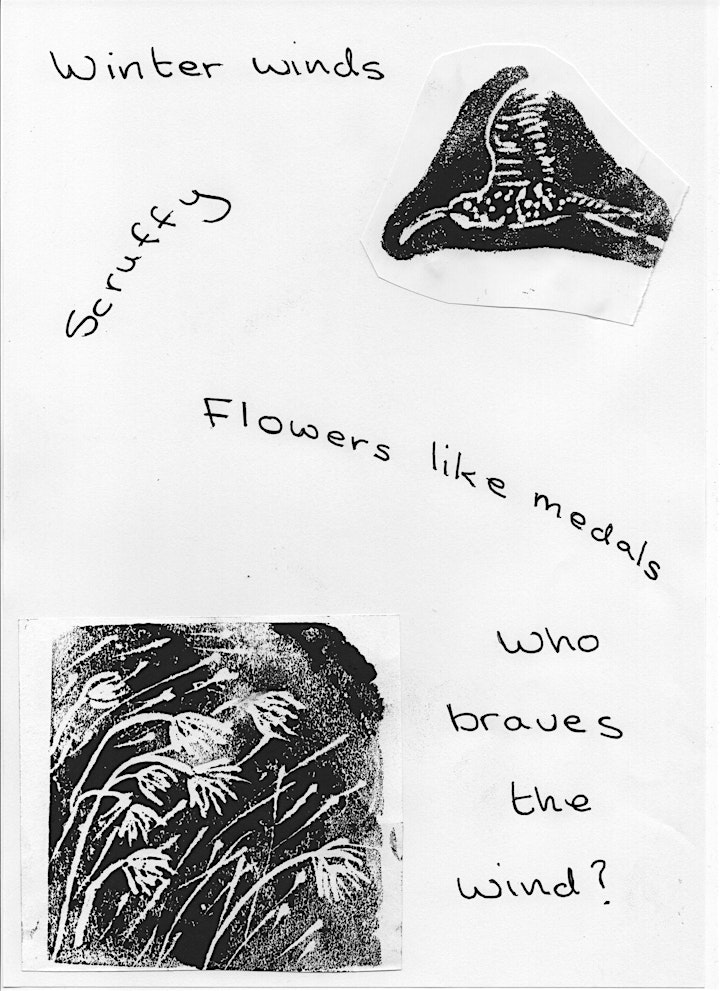 Date and time
Location
At Birkhill House
Birkhill House
Earlston
TD4 6AR
United Kingdom