Explore the beauty and design of the natural world on our new Printing With Nature Course, with designer and printmaker Pia Östlund.
About this event
In this full day workshop, Pia will share the traditional technique of nature printing, and teach you how to create stunning art from the nature that surrounds us.
First used in Europe by herbalists in early Renaissance Italy to study and record medicinal and useful plants, nature printing is the practice of taking impressions from the surface of natural objects. The technique has since been used by botanists and artists alike to capture the minute details, patterns and colours of the natural world.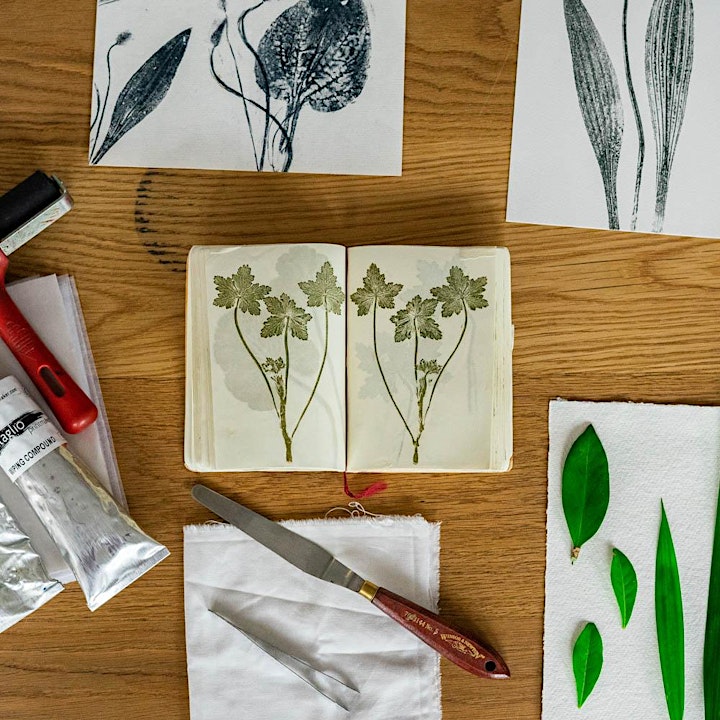 How it works:
Please arrive at our workshop promptly for a 10am start and a welcome tea or coffee.
Learn about the forgotten history of nature printing-
This in-depth workshop begins with an illustrated talk which introduces the colourful history of nature printing followed by a practical demonstration.
Forage for flora-
We will then head out to immerse ourselves in the nature of the nearby Meanwhile Garden to gather materials to work with.
Break for lunch 1- 2pm- lunch
Treat yourself to lunch at our Sicilian café or feel free to bring a packed lunch.
Create beautiful botanical prints-
Pia will teach you how to make delicate prints from flowers, grasses and leaves using oil-based inks on paper, to build a journal of botanical studies and create elegant prints to adorn the walls of your home.
Suitable for all levels.
The workshop will finish at 5pm.
What you will need:
Printing can get a little messy so please wear appropriate clothing and comfy shoes as we will be out and about gathering materials.
Materials/equipment provided:
Plants, oil-based inks, easy wipe compound, perspex sheet, rollers, palette knife, tweezers, greaseproof paper, newspaper, acid free tissue, A6 notebook, specialist printmaking papers, masking tape, zest-it cleaner and rags.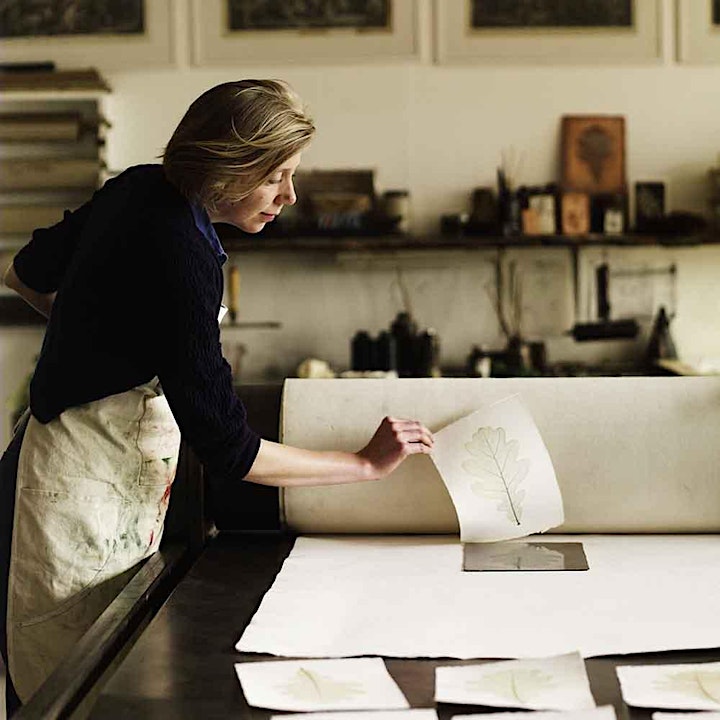 Is this course for me?
This course is open to anyone aged 19 or over.
Continuing our commitment to make our learning accessible, we offer free spaces for those facing financial hardship. If you are earning under £19,000, you may be eligible for one of our free spaces. Priority is given to RBKC residents and those who are receiving benefits, and / or over 55. In order for us to review your eligibility, please complete the below form or get in touch with us at hello@goldfinger.design and we will be back in touch to update you on your booking status.
Apply here for free spaces.
About the maker:
Pia Östlund is a Swedish designer & printmaker based in East London. She trained at Central Saint Martin's School of Art & Design and is currently working with Matthew Zucker of Irving Zucker Art Books, NY on a book about his collection of nature prints.
She has revived a lost 19th-century printing process that creates strangely life-like images of plants on paper, which resulted in a book together with Simon Prett The Nature Printer - A tale of industrial espionage, ferns, roofing lead… (Timpress 2016). She has featured on Radio 4 Making Histories (2013) and Natural Histories (2019) and has taught workshops and given talks on nature printing since 2011, including at Chelsea Physic Garden, University of Cambridge Botanic Gardens and the Linnean Society.
If you want to find out more about Pia, read her Meet the Maker interview over on our blog.
Images courtesy of Andrew Montgomery.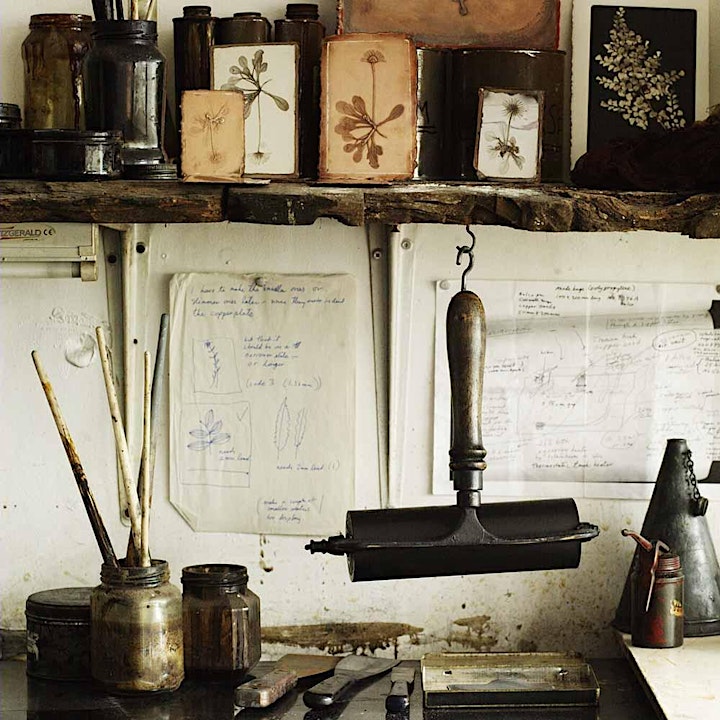 Organiser of Printing With Nature with Pia Östlund
Goldfinger Factory is an award-winning social enterprise which transforms people, places and planet through beautiful design and sustainable production.
Located on the ground floor of the iconic Trellick Tower in West London, Goldfinger Factory combines a bespoke furniture & interiors business with a Teaching Academy for the local community, where we share our skills in traditional craftsmanship and reclaiming materials. We also support local artisans to become self-sustaining, by providing them with accessible workshop facilities and retail space. Everything we do is guided by our passion for circular economy principles and an inclusive community.
We have collaborated with Tom Dixon & Arup to create product lines, and our team of skilled artisans and trainees have delivered bespoke fabrication services to clients such as John Lewis, Heal's, GAIL's, Leon, Nando's, Soho House, The Conduit, Wellcome Collection and Imperial College.